Georgia Knap 1905
This motorcycle belonged to Madame Clouet, one of the first women riders. It features an original direct-drive solution with the engine mounted adjacent to the rear wheel, driving via gear sets which were interchangeable to cope with varying road conditions.
Born in Troyes, some 200km east of Paris, Georgia Knap was a truly original character, and his story is fascinating. His involvement in motorcyling ceased after 1905.
Questa motocicletta, appartenuta a Madame Clouet, una delle prime donne motocicliste, presenta un'originale soluzione del motore a presa diretta applicato ad un telaio di impostazione ciclistica. Il pignone dell'albero motore era intercambiabile con pignoni da nove, dodici o quindici denti, per permettere prestazioni e velocità diverse.
---

Image licenced under CC BY-SA 4.0.
Bibliography:
Cento anni Cento anni di moto 1886-1986 1986 Milano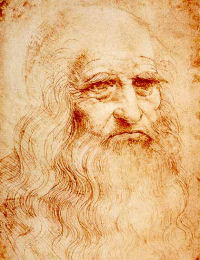 Museo Nazionale Scienza e Tecnologia
The museum has some fifty motorcycles dating back from the 50s and 60s to the early years of the 20th century. Machines include a Bianchi as ridden by Tazio Nuvolari, an original Rondine-based MV Agusta, Moto Frera, a 200 km/h Lambretta... many are in original condition and honestly represent the art and industry of Italian motorcycling.