Lusuardi GP Motorcycles
---
Mon Dec 21 2009
stephane.nemeth<at>hotmail.com
fork marzocchi grand prix
:lusuardi 50 cc grand prix 1979
I am occupied to restore a framework Lusuardi 1979 50cc, I am in search of a fork for Marzocchi, disc brake or other.
could you say to me so possibly you know or I can find this fork
Namur Belgium
---
Very rare Lusuardi 50 cc GP, engine Kreidler 6 gear,built and built by Aalt Toersen, 16 hp, aluminium frame (project Piovaticci) fork Marzocchi magnesium 30mm, wheels Campagnolo, absorber rear Bitubo gp, ignition and rev counter Krober. The Lusuardi is ready for run.
Lusuardi 50 cc GP with Kreidler engine
(Link expired)
Claudio Lusuardi
http://en.wikipedia.org/wiki/Claudio_Lusuardi
---
---
If you have a query or information about Lusuardi racing motorcycles please
contact us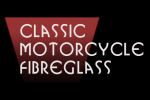 Classic Motorcycle Fibreglass
Tanks, seats, guards and fairings for classic bikes, cafe racers and post-classic motorcycles.