Triver Microcars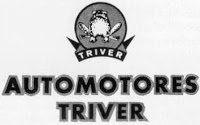 Construcciones Acorazadas, SA of Bilbao, who also built the Fraso 24cc diesel autocycle engine. Triver was better known for its microcars powered by a 334cc horizontally opposed two-stroke, of which some 75 were built from around 1953 to the early 1960s.
It is thought that when Rondine foundered, their ciclomotor was resurrected by Triver shortly thereafter.
Sources: autopasion18.com, OTTW.
---
If you have a query or information about these motorcycles please contact us
---