OD Motorcycles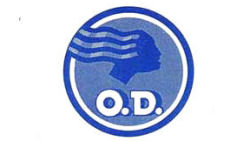 A Brief History of the Marque
OD motorcycles were built by Willy Ostner in Dresden, a small manufacturer who produced expensive machines of high quality from 1927 to 1935*. The firm also built sidecars, utility tricycles, trucks and trailers.
Willy Ostner was a capable businessman and his brother Carl a motorcycle racer and frame specialist who had previously worked with Renner & Poppe. They were joined in 1925 by Herr Pobel, a mechanical engineer.
The company was established in 1921 as Ostner & Co. In 1926 they purchased property at Bürgerstraße No. 56 in Dresden, and the following year the company was renamed Fahrzeug- und Armaturenfabrik Willy Ostner, changing again in 1934 to OD-Werk Willy Ostner.
Their first machines used the engine cases as a stressed member and the frames earned a good reputation for reliability in the days when frame breakages were common.

Production machines employed MAG engines of 350cc to 1000cc, including at least one with reverse gear for sidecar use. When the financial crisis hit in the early 1930s they scaled back production on the expensive larger machines and introduced lightweights powered by 200cc Ilo two-strokes, and a range of three-wheeled delivery motorcycles similarly engined. The three-wheelers became very successful and subsequently became their main product.
Production of the sidevalve OD T55 550cc began in June 1927, continuing until Autumn of that year. This was followed by their first (and possibly the first) saddle tank model later in 1927, the SS50 powered by an OHV MAG engine. As the 1928 catalogue had already been printed the SS50 was not included.
~Thomas Beutel
Competition
The marque was well represented on German racetracks and in trials with numerous podium finishes between 1927 and 1937, particularly in the sidecar races. Riders included Arno Zaspel (works manager at O.D.), Franz Heck, Emil Schweitzer, Zwolle, Bocktenk and Hans von Tümpling.
Willy Ostner died on 16 February 1959 in Sulzbach-Rosenberg.
As of 2012, 8 OD motorcycles were known to exist in Germany. There may be others in Switzerland and Austria.
Notes:
1. Series production of the 200cc P20 two-stroke ceased in 1936 but it was built to order until 1939. Trucks of various types were built until 1957 or later. (od-ostner.de)
Errata
1. It was previously stated that in 1935 the firm purchased the Elite-Diamant company. Thomas Beutel assures us that this is not the case.
Sources: od-ostner.de, trar.de, FB group Motorcycles 1867-1930, et al.
---
Mon Nov 20 2006
s.gutmann at gmx.de
O.D. wanted Ostner Dresden
O.D. wanted, any model and condition, also fragments, parts.
Please send your offer and pictures to s.gutmann at gmx.de
Best regards
S. Gutmann
Stuttgart, Germany
---
If you have a query or information about OD motorcycles please
contact us