Tornax Motorcycles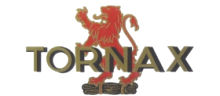 Tornax 1931 Model 31 1000cc SV JAP
Photo by
Hans Denzel
A Brief History of the Marque
Tornax, Wuppertal
Manufactured: 1926-1955
Tornax was founded by Ernst Wewer and a Mr. Schmidtmann in 1922. The firm contracted with J. A. Prestwich for the supply of engines and production began in 1926 with the 600cc model I-26. In 1930 they released the then fastest road-going motorcycle the world had seen, the Tornax 1000. The company had considerable success in competition during this period.
As the financial crisis deepened, in 1931 or '32 the big V-twin was discontinued and the firm began producing lighter machines of 125 and 250cc using JLO engines.
In the 1950s the Tornax Schwarze Josephine (Black Josephine) powered by a JLO 250 twin proved a very successful model.
During this period Wewer bought the rights to the Opti 4-stroke twin and cancelled the contract with Jlo. Unfortunately, the Opti proved a disaster and contributed to serious financial problems.
Over the years Tornax used many different engines including JAP, JLO, Bark two-strokes and Columbus.
They also built an automobile, the Tornax Rex, powered by a 700cc DKW two-stroke twin.
See also Tornax Models
There is a very good history of the marque at motohistory.net
Notes.
In the 1920s components were supplied by a number of manufacturers. Forks from Tiger-Werken in Cologne, fuel tanks from Spillner of Cologne, brakes from Pränafa in Solingen, and gearboxes from Hermes-Getriebebau of Wuppertal and from Burman in Britain.
---
Tue Aug 27 2013
lorenz.herrmann<at>web.de
Color of the Wheels of the Tornax T 175
Tornax T 175
Could someone tell me which red (code or Name)was originally used for the mid-part of the weels? Many thanks in advance for your help
Reilingen

---
Sat May 11 2013
paul.foucher<at>wanadoo.fr
tornax jap 500
tornax 500 cm3 jap racing
je poséde une moto TORNAX
de 1928 ou 1930
je recherche d'autre propriétaire de ce modéle
---
Tue Jan 10 2012
ror<at>edistoelectric.net
1942 Tornax K125 Motorcycle
TORNAX K125
looking to someone familair with these bikes. i have an original one in very good cond..thanks michael im in south carolina
---
Fri Jan 02 2009
info at tornax-ig.de
Tornax Motorcycles
Hello! I'm Dieter from Wuppertal in germany where Tornax-Motorcycles were manufactured. I created the biggest Tornax-homepage in the world:
www.tornax-ig.de
I search any info about Tornax-Bikes in the world, which countries did they reach? I need also every brochure and other things. Do you have a nice story how you received your Tornax?
I am working at the first Tornax-Book, it will be published in 2009! Thanks to all. Nice greetings. Dieter
Germany
---
Tue Apr 01 2008
sebdam at libertysurf.fr
Document
Tornax T 175
Bonjour, je recherche toutes documentations sur Tornax T 175, aussi des pièces, gripp genoux, décalcomanis etc
Merci.
Centre de la France
---
Mon Mar 17 2008
krstevski-z1 at yahoo dot com
tornax
TORNAX 250
Hello I'm from Macedonia I have Tornax I think is 1953 model can you tell me something about it,and also where I can find same spare parts,I think is not working.Best regards and tanks for the time and answer.
---
Sat Oct 14 2006
moncolonelflamand at yahoo dot com
Tornax motorcycle 173 cc 1955 (?)
Hello,
I'm in the possession of an TORNAX "175" cc of 1955 (I think) but the cylinder is dammaged. I'm looking for an engine or a suitable cylinder to rebuilt my motorcycle. It is completely dismanteled
All the chromium parts ar OK, but I cant go on with my restauration work.
Who can help me??
Georges NOELS
BELGIUIM Zonhoven
...............
Hello again,
I mannaged to find my documentation and pictures of my TORNAX. I hope you will find hereby a picture and a folder. The motorbike is a model of 1954, put into circulation in 1957.
Thank you again very much for your help. I hope someone will react.
Kind regards.
Georges NOELS
---
Sat Oct 14 2006
jcc.silveira at uol.com.br
Owner's Manual e Parts List
TORNAX S 250 1954 ILO
I have a Tornax S 250 in Brazil.
I need Owner"s Manual and Parts List.
Can You help me.
Bests Regards
Jose Carlos Silveira
Maceio - Brazil
---
Mon Nov 28 2005
lacaunieks at rbsskals.lv
Tornax
Hallo!
I`m searching information for my TORNAX SUPERIA with 4 valve COLUMBUS motor. Thanks in advance.
---
February 10th 2005
Tornax K 12, K 25, U 60, S 60, - siehe Abbildung
Tornax Motorräder Prospekt
---
Hello, I'm Giuseppe from Italy
I would like, if it is possible, you to open the Tornax page, so I'm sending to you all the information I was able to find about Tornax : " Tornax from 1950 to 1954 built different types of light motorbikes, with two times engines, of 122, 173, 197, 244 and 247 cc with two or free gears, and with conventional frames. Tornax built also a racing car, in 1951, of 125 cc, planned by Ing. Kuchen." I'm sending also a picture of my Tornax motorbike, it should be a LM 200 of '52.
Thanks for the attention, -- Giuseppe -- defer at libero.it
---