Phantom Motorcycles
A Brief History of the Marque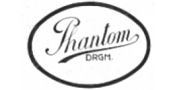 Manufactured by Engen & Auders of Berlin, 1921-1928
The Phantom initially used their own 148cc to 246 cc engines for their motorcycles and powered bicycles. In the mid 1920s, 173cc to 490cc JAP engines were also employed.
The firm sold complete motorcycles to Württembergia, who rebadged them as their own.
The auxiliary bicycle engine was sold to many other manufacturers. These were 148.6cc, 55x70mm B/S.
Sources: GTU Oldtimerservice, et al.
---
If you have a query or information about these German motorcycles please contact us
---