Ghezzi-Brian Motorcycles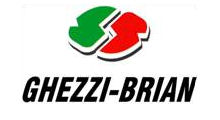 A Brief History of the Italian Marque
Established in Missaglia, Lecco by Giuseppe Ghezzi and Bruni Saturno from 1995, these are high-end Moto Guzzi-based sports bikes.
Production began in 1999 with the Supertwin 1100, and this was followed by the unfaired Furia. In 2004 the Fionda appeared. More recent models include the Dr John Tribute.
They have had good results in competition and were involved in the development of the Moto Guzzi MGS-01 Corsa.
Sources: motorencyclopedie.nl, ghezzi-brian.com
If you have a query or information about these Italian motorcycles, please contact us
---