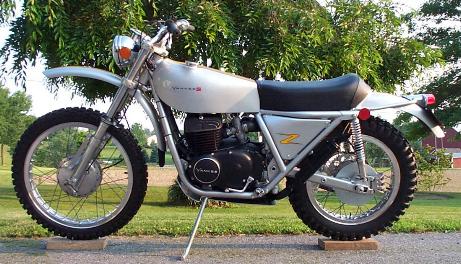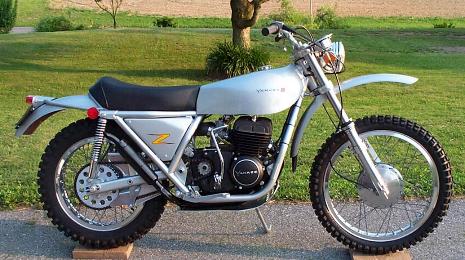 Robert Forwalt's latest addition to his Yankee stable. This bike is super clean.
---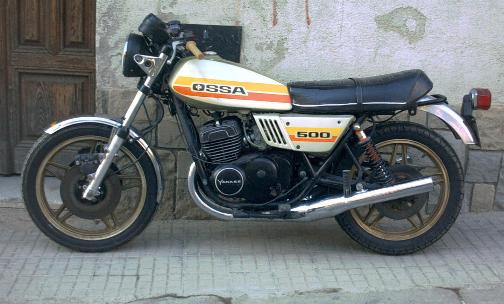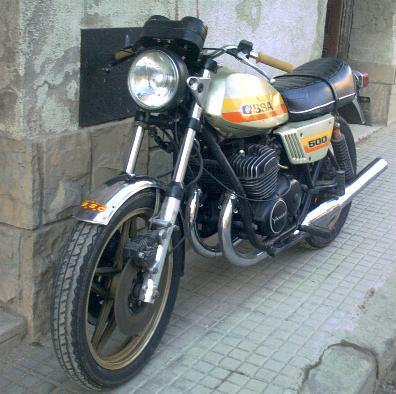 Javier Conde's Yankee
---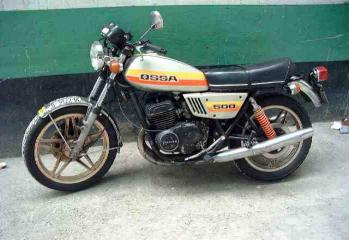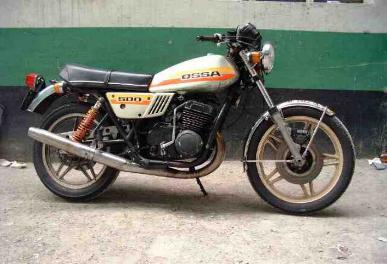 This Yankee belongs to Daniel Gil.

Below is Daniel's project bike, a Yankee/OSSA 500 cc roadracer.
It debuted during the weekend of April 20-21, 2002 in Cheste (Valencia),
at the Ricardo Tormo circuit with rider Juan Carlos LLano aboard.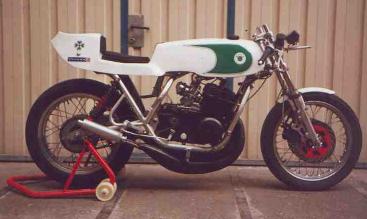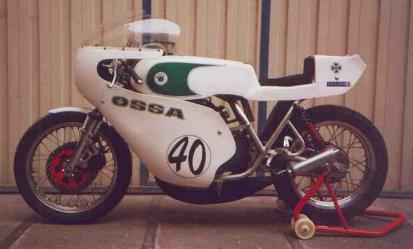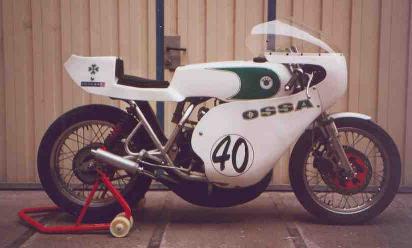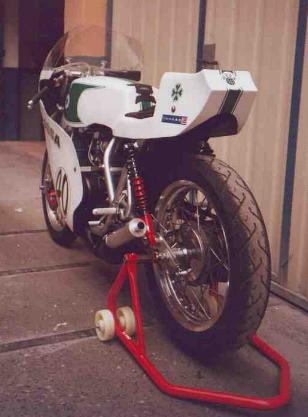 ---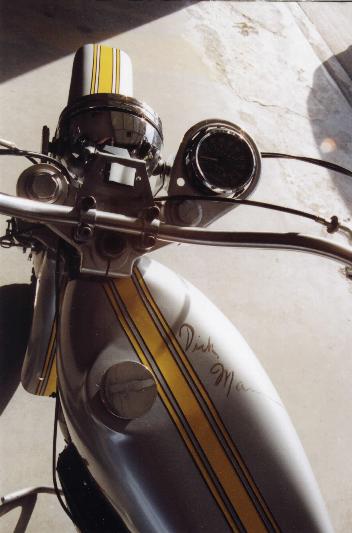 Here is the Yankee belonging to Tom Moxnes.
It looks to be perfect in these pictures.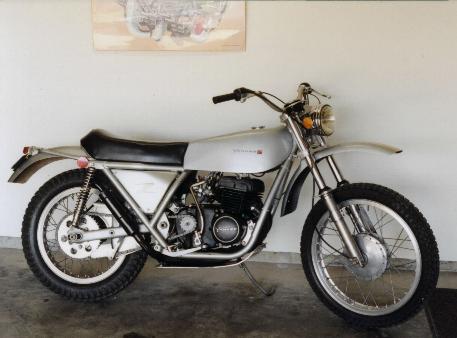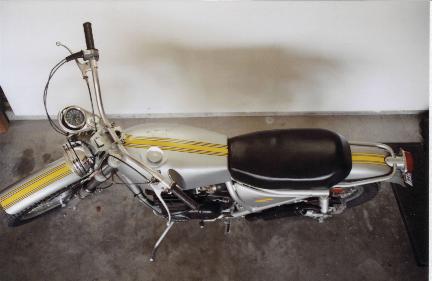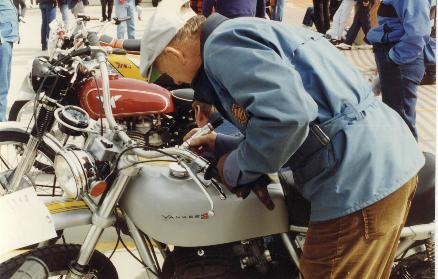 This is Dick Mann showing his appreciation of Tom's Yankee.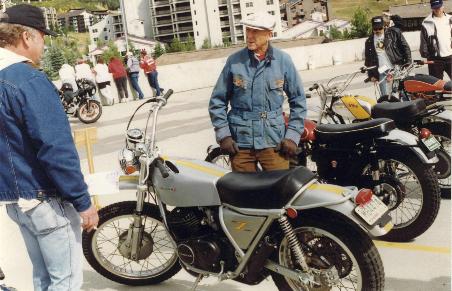 You can e-mail Tom at tmoxnes@aol.com.
---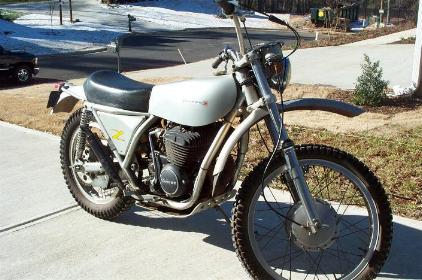 This Yankee belongs to Brad Powell.
Brad has two Yankees, and they both appear to be in great shape.
You can e-mail Brad at brad.powell at jnli.com