Geco-Herstal Motorcycles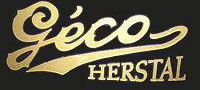 A Brief History of the Marque
Ancien Etablissements J. et H. Gerkinet
38 rue des Bas-Rogers
PUTEAUX (Seine)
Manufactured in France from 1924 to 1928, the factory produced 175 to 350cc machines using Zurcher sidevalve engines and Staub 3 speed gearboxes. They also built part of the Belgian Gillet-Herstal range.
Sources: JLB Creations
---
---
04-Jun-2020
bout.joost at gmail.com
j&h gerkinet herstal
Hi,
I have a really old rearwheel from j&h gerkinet herstal (firm J. H. Gerkinet from Herstal). It looks like an old wheel from an old puch or other bike. Now i want it to use it for my old cargo bike. The wheel is 28 inch, 5 cm wide and i'm looking for a tire. This is difficult. Is it a 50-609 wheel or another one? Do you guys have any idea? Can you help me?
Or are you interested? It is in really good condition.
Best,
Joost Bout
Nederland
---
Tue Nov 03 2009
framano at wanadoo.fr
documents technique
Geco herstal 350 cm3
avez vous des photos et des documents technique sur le modèle Geco-herstall 350 cm3
lIMAY 78520 fRANCE
---
Thu May 05 2005
steph-net at wanadoo.fr
contact about geco herstal
If you want to talk about these bikes or exchange informations...
15/05/2005
Hello
I have found this 350 model in south France (where I live) and I have some more documents.
What do you want to know (except philosophic answers!)?
January 2, 2001
About the company:
In 1927 the company GILLET ( Belgium ) has taken possession of the company GERKINET & Co. ( France ).
From 1927 up to 1930 ( proable ) they have built motorbikes with the name GECO-HERSTAL.
They have used ZURCHER ( 175,250 and 350 ccm ) ohv engines and STAUB gear-boxes with 3 speeds.
About my motorbike Geco-Herstal: year of construktion: 1927/28
engine: 250 ccm ohv Zurcher
gear box: Staub, 3 speed
max. speed: 100 km/h
weight: 90 kg
If you have got any information or question about GECO-Herstal, Zurcher or Staub, please contact me: rekopp at t-online.de
If you have a query about Geco-Herstal Motorcycles please contact us