IWL Scooters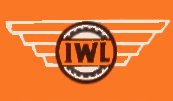 IWL Troll 1 Stadtroller Das Fahrzeug wurde 1963

IWL 1958 SR56 Wiesel
Photo by
Hans Denzel

A Brief History of the Marque
Manufactured by Industry Werke Ludwigsfelde, Ludwigsfeldes Kreis Zossen, DDR. 1954-1965
Models include Pitty, Wiesel, Berlin and Troll 1. Also available was a trailer, the Campi.
Scooter development began in 1953 and entered production in 1954.
The Wiesel was followed in 1959 by the Berlin SR 59, a 125cc with 4 speed gearbox. By the end of that year the factory had produced 30,000 scooters.
The Troll name was also used by VMO.
---
Sun, 10 Dec 2017
voltiofrey at yahoo.com
iwl troll scooter
I would like to know how and where to get parts for my troll TR1 (touring scooter)
Ofrey
Miami USA
---
Mon Dec 02 2013
jogues<at>comcast.net
Troll scooter
IWL Troll
I live in the U.S. Just acquired a Troll scooter. Need a referral to find parts.
OR
---
Wed Feb 15 2012
Yazmine.luscombe<at>btinternet.com
Engine manual or diagram fro rebuild
IWL 150 berlin
I am a bike restorer in the uk and need to assemble engine need either manual or diagrams of engine components and layout. I believe it a 1959 model
London
---
Sat Oct 08 2005
miriorinvictus at yahoo dot com
IWL Berlin
What years were the Berlin manufactured? I recently purchased one and the German paperwork that came with it says it was first registered in September of 1957. Thanks, Jim

---
The Scooterstation can supply a wiring diagram and a PDF of the IWL Berlin SR59 Owner's Manual
Dedicated IWL site, in German: www.iwl-stadtroller-ig.de (404)
---