Pearson-JAP Motorcycles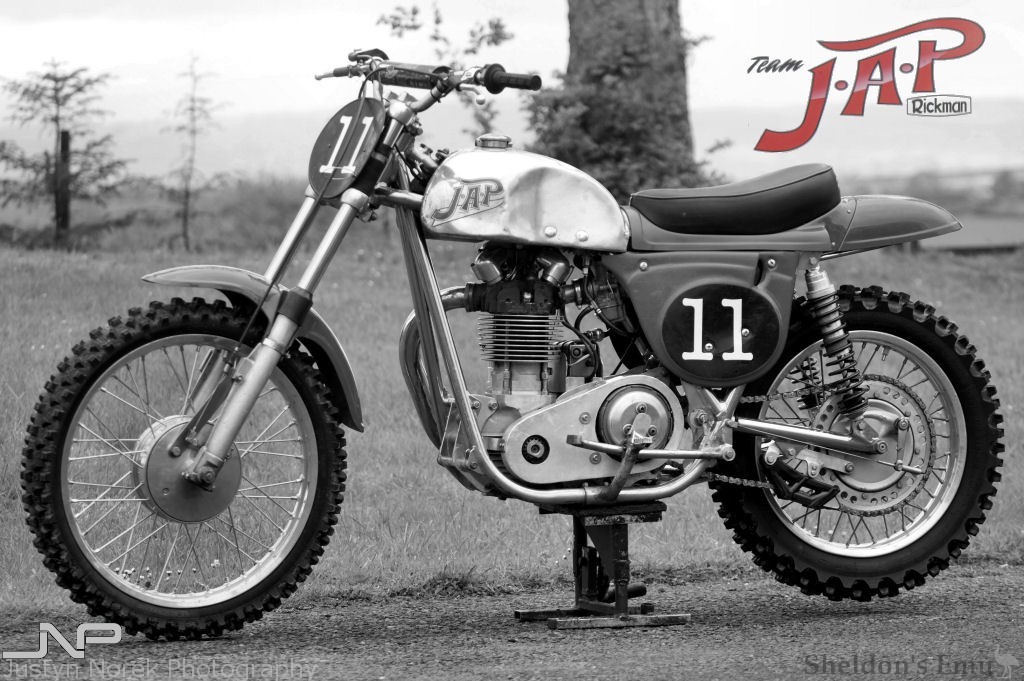 Vintage MX machines built by Cecil Pearson, whose career began with JAP scramblers in the 1960s and was among the best Irish grasstrack racers.
Harry Stitt has had a hand in the production, as has Rickman's Adrian Moss.
The machines run under the banner of the JAP Racing Team, and thus far five have been built. They are powered by a 1930s 600cc JAP speedway engine on methanol and sport an AMC gearbox, KTM rear wheel, Rock Shocks and Marzocchi front suspension. The engines have total loss lubrication and a dry clutch.
If you have a query about these British motorcycles please contact us
Video by Chris Montignani
---