Gritzner Monza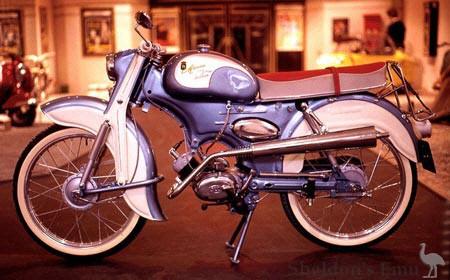 Gritzner obtained the rights to the Mars Monza, building these until the 1970s.
Unlike the many other lightweights in this period, the Monza Super Sport was built as a true motorcycle. It did not have the bicycle-style pedals fitted to most machines of this capacity. The three-speed gearbox was foot-operated rather than the twist grip type used on other motorcycles.
Gritzner Monza Super Sport
Capacity: 50 cc
Power: 3 bhp @ 6000 rpm
Top speed: 60 km/h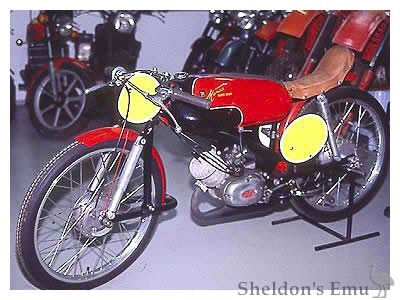 This is the race version of the Monza Super Sport - quite a rare motorcycle. The restored machine is on display at a private museum near Stuttgart in Germany.
Source: desmodromics.co.nz (via wayback machine)
If you have a query about Gritzner motorcycles please contact us
---