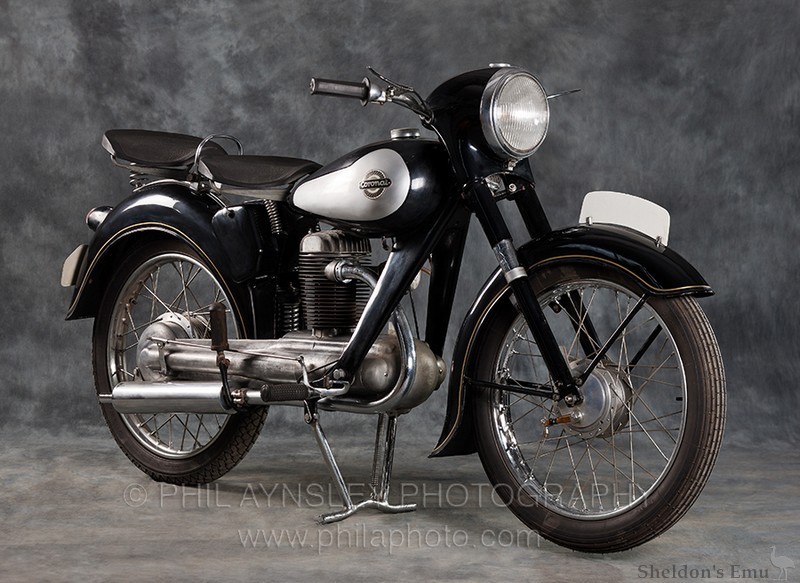 Motos Coronat
Manufactured by Jaime Llobera of Calle General Luque 102, Inca, Mallorca in 1955
This was a remarkably advanced machine for its time, a 200cc four-stroke with shaft drive and a four-speed gearbox, with monoshock suspension.
The design was such that the entire engine and gearbox assembly pivotted from the front downtubes, resulting a considerable unsprung weight.
The engine has a 62x66mm bore/stroke with a compression ratio of 6.5:1.
Unfortunately a disagreement between the partners prevented more than half a dozen machines being built, one of which is in the Bassella museum.
Sources: ca.wikipedia.org, Phil Aynsley, OTTW
See also Coronat Gallery
---
If you have a query or information about these motorcycles please contact us