The McEvoy Speedway Machines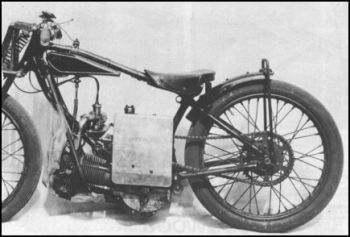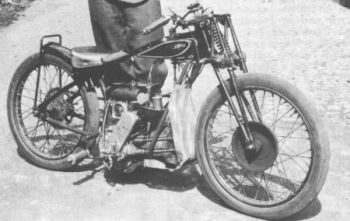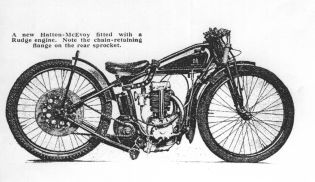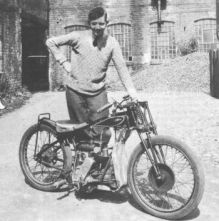 Based in Duffield, Derbyshire, McEvoy Motor Cycles Ltd had been growing from strength to strength prior to the arrival of Speedway to Great Britain in 1928.
Headed by Michael McEvoy, the works team also included George Patchett, who had previously left Brough Superior to become the competitions Manager for McEvoy.
Additional financial backing had been secured through the efforts of Cecil Archibald ("Archie") Birkin, the Company's chairman and brother of racing car driver Sir Henry Birkin. Michael, apart from being an accomplished rider on tarmac, also rode the cinders, and seldom being satisfied with what others had to offer, it came as little surprise when he started to develop machines for the Speedway tracks.
One of these machines was this Horizontal JAP engined McEvoy, the first of its kind and with the lowest possible Centre of Gravity. (See Left)

Other models included the Rudge powered Hatton-McEvoy which featured a chain retaining flange on the rear sprocket (See Right), and an orthodox McEvoy-Blackburne.
But tragedy struck during the 1927 TT Practice when Birkin was involved in a fatal crash that robbed McEvoy of its financial muscle, and at a time when the Company was planning an expansion period. After 1928, only dirt track models continued to be produced and that only lasted for a couple of years before the Company slipped away.
Pictured (Below) a photograph of Michael and the timing side of the horizontal JAP McEvoy.