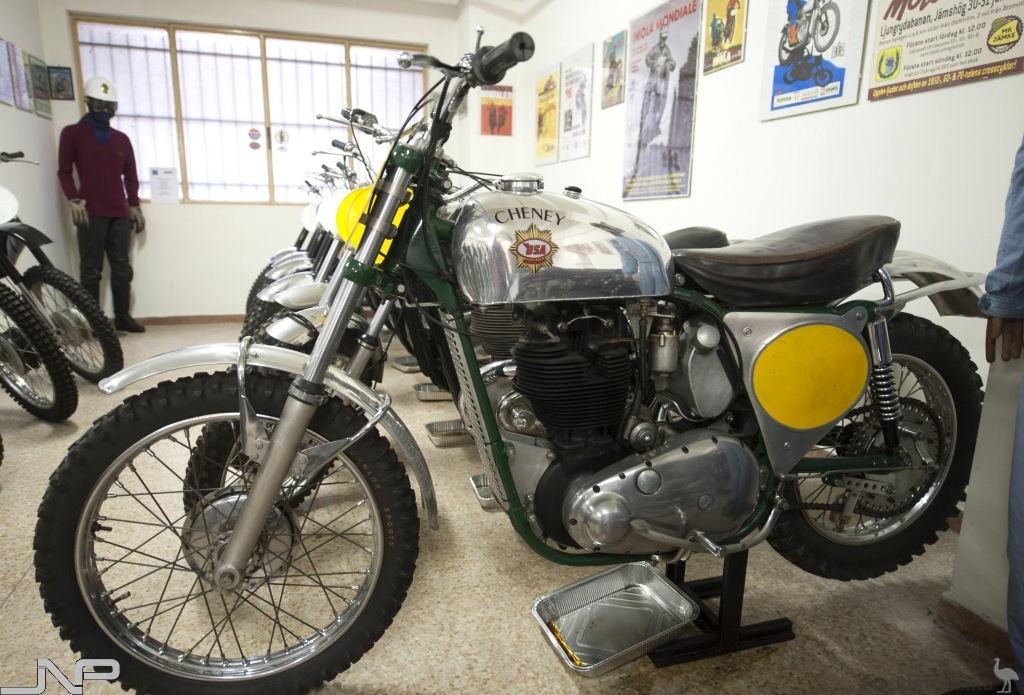 Cheney Motorcycles
Cheney motorcycles have been in production since 1964.
In the early post-war years Eric Cheney was very successful in scrambles. He later moved on to machine preparation.

That, in turn, led him on to designing a new frame that was one of the best made in the business. It could be fitted with one of several engines, often modified, such as AMC, BSA or Triumph. He supplied not only the frame kits, but sometimes the complete machines and both were very popular as the workmanship and detailing were excellent.

In 1970 and 1971, a trio of these very reputable motorcycles, 504cc Cheney Triumphs, ran as the British team in the ISDT (International Six Days Trial). Replicas were built, but production was short-lived due to a shortage of engines.

A take-over by Ken Heanes resulted in the Heanes BSA Thumper, and Eric Cheney moved on to making frame kits for Japanese and European engine units.
Note: The company has a site at cheneyracing.co.uk
Source: Graces Guide
---