Eolo Mopeds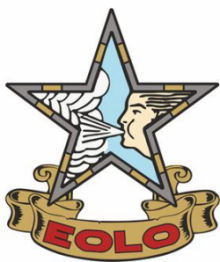 A Brief History of the Italian Marque
ICEM - Industria Costruzioni Elettromeccaniche srl
Via Prandina, 4
Milano
Produced in the years 1952-1954 these were very light mopeds with tubular frames, available in both ladies and gents versions.
The 49cc (39x41mm) Eolo engine was supplied to other manufacturers including Giovanni Gerbi of Asti and Piccolo of Sweden.
An image purportedly of a 1953 Eolo Lady's moped shows a horizontal engine slung beneath the pedal crank.
There is also a report of an Eolo built by Carlo Bottari and presented in 1950 at the Milan Show in 100 and 125cc versions. It is not clear whether the two are related.
Sources: Moto di Lombardia, wikipedia.nl, mo-ped.se, cyclememory.org.
---
If you have a query or information about these vintage Italian machines please contact us
---