Motorcycles Built in Sweden
Notes on some of the rarer Swedish marques
This page lists brands for which we currently have only an historical precis.
For a more complete listing visit the Swedish Index.
A
Aliquis
Manufactured by Aliquis AB, Beväringsgatan 5, 692 92 Kumla, SWEDEN

Web: aliquis.se
Facebook: Aliquis
Facebook Warning!
Product description (translated from Swedish)
Electric Superbike and Café Racer with hub steering.
A modern motorcycle with extreme performance and many innovative solutions.
ISR hub guide with front swing milled in solid aluminum.
Öhlins single dampers front and rear.
YASA 400 electric motor with 328Nm of torque, weight 24kg.
Hub control together with chassis, suspension and brake components gives better road feel compared to a traditional front fork.
The electric motor has low weight, high torque and no internal friction. The engine is concentrically placed in the chassis for a stiffer and more consistent driving experience. The engine together with the control unit and the radiator is a closed system that is expected to be maintenance free for about 15 years
---
Apollo
Manufactured by M. Berlin & Co., AB, Varnamo, 1937-1962
Pre-war models used Husqvarna engines, and after the war they also used Zundapp and JLO of 98cc to 198cc, along with a number of Levis 98cc engines from Hepburn Engineering.
Postwar they built the Monte Carlo, Bel Rock, Bladet and TfA mopeds, among others.
The company also built machines under the Rondo Lyx brand.
Around 1960 the company became part of the Volvo group under MCB and it is believed that Apollo moped construction continued until the mid-1960s.
Sources: GTU Oldtimerservice, mop-ed.se, icenicam.org.uk
---
B
Bison
Built by Bill Nilssons, the 1979 Bison engine was a CCM Weslake top end glued to a set of HVa crankcases. (The first Husqvarna fourstroke did not appear until 1983.) A later Bison had a Hedlund top end and was a real head-turner.
Bill was an excellent off-road rider, winning the 1957 MX World Championship. His earlier machines included an AJS 7R scrambler (now restored and stunning) and a Petit Metisse with an Eso engine.
Source: Lindstrom MX
---
BKS
Bengt Karlström Special, built in Sala
Bengt rode solos and sidecars, road and track. He rode a Triumph Trophy in the 1952 Hedemora TT, he rode in many sidecarcross events, he scrambled big singles and he even rode the Wall of Death.
His BKS machines were many and varied - there was a watercooled Husqvarna-based fourstroke, another of his off-road solo machines was the lovechild of BSA and Norton, and the engine which propelled his MX sidecar had an Albin crankcase and a Velocette top end, bored and stroked to 586cc.
Bengt was born in Fjärdhundra on 12 May 1934 and grew up in what was then on the outskirts of Sala and one of his neighbours was Vilmer Lundell. Sala Motor-Drom was built in 1937 by Salabon Yngve Vallsten. During 1945 Vilmer ran what came to be called the Sala Motor Cirkus. Both he and his son Ove, 15 at the time, rode The Wall. It turned out to be a good introduction to the sport, as Ove went on to become 500cc motocross world champion
Bengt and two companions became owners of the Sala Motor-Drome in 1991. The 'drome had a diameter of 8.6 meters, giving a track length of approximately 27 meters. The walls were made of wood and 4.6 meters high, all held together by steel wires. Bengt was one of the three "Death Riders", and in addition to the very obvious age gap differed to the younger men in that he always rode without a helmet.
Source: Lindstrom MX
---
Blixt
Velocipedaktiebolaget Lindblad, Stockholm, sold many different mopeds supplied by Nymans and rebadged as Blixt under an agreement between the companies made in 1931.
Models included the 1953 Autoped, 1955 40cc Packmoped and 1956 Blixt Saxoped,
Source: mop-ed.se
---
Bricent
A.B. Hjalmar Stendahl, Norrköping.
Models:

50, 51, 52, Fuchs engine
55, 60, Victoria engine
65, 66, Husqvarna engine
The firm appears to be associated with the Fram and OK marques.
Source:
mop-ed.se
---
Brage
Bicycle manufacturer Hedlunds (Hedmora) sold a moped powered by an AMO engine in the early 1950s.
Source: mop-ed.se
---
C
Carle
Prior to WW1 it was not uncommon for skilled people to build their own motorcycle. There were often students who went to school to become technicians or engineers who could not afford to buy a factory-made machine. During his years studying at the Technical School in Örebro, Carle made drawings and wooden models (TM 29.889) in order to cast components of his engine. Carle's motorcycle was registered as W 1 and is a good example of home construction at that time.
Production: 1912 - 1915
Manufacturer: Carle, Sigurd
Collection: Museum of science and technology Stockholm
Aircraft, autombiles, motorcycles and turbines
Tekniska Museet
Digital Museum ID: TEKS0032540
Licence: CC BY 4.0
---
Carolus
Manufactured Enköping 1925-1930
The brothers Karlsson built some 100 lightweight motorcycles to order using engines built by Ludwig Widesson of Stockholm. The motorcycles were sold by a local dealer, who later built very similar machines under the name Ragne.
Source: Bjorn's Story
---
Centrum
An example of this marque exists in a Swedish museum equipped with a 3-speed 150cc JB two-stroke engine. It has a tubular frame, telescopic forks, rigid rear and a solo saddle, and appears to be from the early 1950s. There was also a 1955 JLO 250cc twin.
This is actually a Monark, rebadged as a department store brand, in German a kaufhaus.
Source: Bjorn's Story, ig-jlo-twin.eu
---
CMB
Manufactured by Cykel och Motordepån, Borlänge, 1960-68
The firm marketed a large range of parts for motorcyclists, and also built enduro-style motorcycles in the 1960s. A 1963 machine had a 246cc engine of their own design and Earles-style forks. A prototype of 1968 had a Zundapp 100cc engine
Source: Lindstrom MX
---
Combi
Initially built by Combi Motor and Hildor Jansson in Stockholm, and then by Björn Hansson who also built the "Trio". Constructed during the mid-1960s, most if not all were powered by Triumph twins with the exhaust headers having the appearance of lower frame tubes. With the headers painted the same shade of blue as the frame, the Escher-like visual result is bewildering.

Source: Lindstrom MX
---
Copy SE
Built by Sten Eliasson of Lidköping using Matchless/AJS engines, they were raced by Rune Unger, Rolf Larsson and Olle Sterner from 1962 to 1964.

Source: Lindstrom MX
---
D
Drott
Manufactured by Velociped AB Lindblad, Stockholm, c.1922
Lindblad, founded 1896, was primarily a bicycle manufacturer. They also built light motorcycles with bicycle attachment engines.
Source: Zabytkowemotocykleirowery Poland
---
DS
Manufactured by David Senning in Dalarna, 1924-1927
The motorcycles were powered by MAG V-twins of 500 and 750cc, the first 10 or so using Husqvarna frames and the remaining 5~600 employing their own frames constructed from a special class of cast iron. Senning was by all accounts a remarkable fellow and highly respected.
Sources: Bjorn's Story, albinracing.blogg.se
---
E
Eiber
Svensk Motorindustri of Örkelljunga built motorcycles in 1926 with a 250cc engine of their own design with the intention of selling through Nymans who, as it turned out, purchased only the engines. This apparently caused the company to fail. It was purchased by Suecia and went on to bigger and better things.
Source: Bjorn's Story
---
Eksjö Honda
Nisse Wedin and Janne Sjölander built a series of MX machines using Honda engines mounted in Husqvarna frames between 1976 and 1979. Of the 20 or so motorcycles constructed, 10 were delivered to MC-Tjänst in Eksjö, the remainder being ridden by Nisse, Jan, and their compatriots.
Source: Lindstrom MX
---
Elmo
Emil Lindblom, Njurunda.
The bicycle firm sold rebadged Husqvarna mopeds in 1954.
Source: mop-ed.se
---
F
FLM
Frode Lund, Malmö.
Built a pretty moped in 1956 using a frame from Monarch, and a Puch engine.
Source: mop-ed.se
---
Folan
Lars Nilsson, who had been a motocross racer and an engineer with Husqvarna, partnered with Fredy Olson to buy the motorcycle production machinery from Husqvarna in 1994 after it ceased manufacture. They developed a 60° V twin engine which piqued interest from both CCM and Sachs, the latter equipping their "Beast" prototype with a Folan engine. Marine and light aviation companies also took note, however the new firm took a different direction and took an American partner to form MCM which created a new brand, Highland. Things did not go to plan.
Folan is an acronym of the partner's names.
Source: wikipedia.nl
---
Furir
Manufactured by Emil Jern in Gävle 1915-1916, these were bicycle attachment engines. The firm moved to Stockholm around 1918 and became Colibri.
Source: Bjorn's Story
---
G
Gladiator
Manufactured by K.G. Karlsson of Skövde, 1912-1919
These were lightweights using an inclined engine, with an optional clutch introduced in 1912. The 1912 version had a large cylindrical brass tank, belt drive and pedals, rim brake acting on the belt sprocket, and rudimentary front suspension. Four examples remain, at least one of which has beautifully restored.
A suspicious factory fire resulted in bankruptcy in 1919.

---
H
Hägg
Manufactured by G.A. Hägg in Alingsås, Sweden
A 440cc tandem twin engine in a German frame with a 2-speed Sturmey Archer gearbox, the machine was exhibited as part of the Svärdsjö MC Collection
Source: Bjorn's Story
---
Hjorten
Hjorten - Åhlén & Holm A:B, Stockholm.
The bicycle firm marketed an Apollo moped in 1956 fitted with a Zündapp Combimot 255
Source: mop-ed.se
---
HL
Built by Hallman and Lundin, the machine sported a Yamaha TT500 engine in a Husqvarna frame. It was campaigned from 1976 to 1978 by Bengt Åberg, gaining a win in the 1977 Luxembourg GP, 2nd in the 1977 Swedish Championship, and 13th in the World Championship of 1978.

Source: Lindstrom MX
---
HM500W
---
I
ISR
---
J
J.B. Engines
J. Benson, Eskilstuna
Produced 150cc motorcycle engines and a single-speed 48cc moped engine. The factory was located at Tullgatan 7 in Eskilstuna.
The 3-speed 150 JB engine was used in the Svalan scooter (fan cooled), and also by Mustang and Monark. The first version of the engine was a 128cc, and was used in an Apollo.
The hilfsmotor was employed by Kärnan, Svalette, Vimpeln and Örnen, among others.
The firm also produced Maraton motorised bicycles and mopeds; 1953 models were Model Ma 41 and Vp 41.
Sources: classicmotor.se, mop-ed.se
---
K
Kroon
Aktiebolaget CH. Kroon , Vansbro.
The firm built mopeds in 1953-54 with Victoria, JLO, Pilot (from RMW), Express, Sachs and Flink engines.
In 1968 they were associated with Kärnan.
The firm had a long history as a bicycle manufacturer, and these were imported to the Netherlands by Stokvis in the 1930s. (see Rap)
Source: mop-ed.se
---
Kuli Engines
A.B. Allmotor, Örebro built hilfsmotor in the 1950s. These were also sold as Rondo
Source: mo-ped.se
---
Kungs
Manufactured by the Andersson brothers, based at Kungsgatan 18, Gothenburg
The firm built bicycles from 1910, and motorcycles powered by 98cc Sachs engines during the years 1937 - 1939. The firm also built radios until about 1950.
Source: Ianders Archive
---
L
Lelles
Manufactured by Lelles of Uppsala, 1962-1963
The firm specialised in Husqvarna Silverpil racing parts and accessories. In 1962 they displayed a two-stroke 250cc motocross machine at the Gothenburg motorcycle show.
Source: Lindstrom MX
---
LT
Built by Erik Lindberg of Lindberg's Tuning, the first model had its debut in 1960 at Kareby where it took 1st 2nd and 3rd. Bengt Rydberg was involved in this project - based on an HVA Silverpil, the engine ran in 50 races with only minor technical issues. Bertil Andersson developed the chassis for the LT 250 - one day he rode it in both 250 and 500 classes and won all six heats.
Many of the machines had an unusual form of leading link suspension developed by Erik Lindberg. The LT 360 of 1963 had a Lindström 352cc engine. In 1963 the highly distinctive 250cc LT-Motor was presented at the Gothenburg motorcycle show.
Source: Lindstrom MX
---
M
Mustad
Manufactured by AB Mustad & Son, Göteborg
Under licence, it appears, the Mustad scooter was also produced by A/S Folkescooter, København, Hellerup in Denmark and Sports Firmæt GRESVIG, Oslo in Norway. The Danes used a BFC engine, the others an AMO.
Source: mop-ed.se
---
Mustang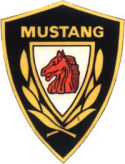 Carl Liljeberg established Trelleborgs Velocipedfabrik in 1921, in Trelleborg. The firm built bicycles for over seven decades, closing in 1994.
The factory constructed mopeds from 1952 to 1984
The Mustang Anaconda was marketed in 1974 and 75. Other models included Mamba, Cross and Cobra, all fitted with Zundapp engines, and a Sport with a 3-speed HMW.
Sources: Bjorn's Story, mop-ed.se, wikipedia.sv
---
N
NMV (Norsjö)
Norsjö Mek. Verkstads AB Forshaga.
The firm built a range of moped utility vehicles and invalid tricycles c1958~2003.
Models: Invalid, Shopper, Partner, Packi 1962, Packy 1972-90, Carrier 98-2000s.
The Shopper Mopedbil was a single seater with handlebar steering, powered by a Sachs 47cc engine mounted at the rear. Also known as the Forshaga Shopper, it first appeared in 1962 and was produced well into the seventies.
Sources: mop-ed.se, Bruce Weiner Microcar Museum
---
Nordstjärnan
E. A. Renlundin Pyöräkeskus, Kokkola.
The firm sold mopeds 1953-58, all with Sachs engines. They were related to Wiklunds.
There was also a Nordstjernan of 1915, based on an FN Four.
Source: mop-ed.se
---
Nornan
Maskinaffären Centrum i Tobo. AB Cykelfabriken Monark, Varberg.
The firm sold rebadged Monark MCB mopeds fitted with NSU engines, 1953-1954
Prior to entering the motorcycle market, like Ducati they were specialists in radios.
Source: mop-ed.se
---
O
OK
Öberg & Östman, Örnsköldsvik
The firm marketed mopeds 1958~1964. Associated with the Fram and Bricent marques, some of their sales brochures were identical other than the logo.
Source: mo-ped.se
---
Original
Marketed by Carlström & Son, Emmaboda, Sweden.
Sold the Original model 2000 with a Sachs 50 cc engine. With extensive fairing of front and rear guards, tank and headlight in one unit, it was a very stylish machine.
Also sold Autopeds from Nymans.
Source: mo-ped.se
---
Örnen
Manufactured by AB John Hedbergs Maskinaffär, Malmö.
Swedish for "Eagle", the business was established in the late 1890s as a bicycle manufacturer. In the early 1950s they began selling mopeds sourced from German and Swedish factories and rebranding them as their own, sometimes with changes other than just the insignia. These included Victoria, Express and Husqvarna. Some used JB engines, and their Monark-built scooter of 1958 was powered by Puch.
Source: mo-ped.se
---
OWA
Olle W Andreasson began a workshop in his home town of Fällekroken (Farstorp) repairing chainsaws and the like, and before long was repairing and revamping motorcycles. The first OWA machines were sold to young local riders by 1964 OWA machines began to appear in major races. BSA engines were employed, and then Flink, before gaining access to Husqvarna parts and building modified Silver Arrow engines for his racers. In 1965, using one of these engines, Bengt-Arne Bonn took the Junior Swedish Natioals.
Olle was progressing with a new engine when the top end disappeared from the workshop. That project came to a halt as a result. A whole new engine using Flink, HVA and DKW parts was constructed, and this did quite well.
Husqvarna was impressed with Olle's ideas, and used some of them to build a new 8-speed engine.

Source: Lindstrom MX
---
P
Park
Around 100 motorcycles were built by Carl Park before his untimely death in 1916. The motorcycles used an NSU frame and a 500cc V-twin engine of Park's own construction. Some were sold to the military with Park's patented ski attachment.
Source: Bjorn's Story
---
Pello
Marketed by Optimex AB Sveavägen 81, Stockholm.
Sold the 48cc 1953 Pellegrino Brunetta from the Italian firm Nassetti.
Source: mo-ped.se
---
Piccolo
Manufactured and sold by AB RESEXO, Sundbyberg.
In 1954 they produced a scooter moped with an Eolo engine from Italy.
Source: mo-ped.se
---
---
R
Rambler
Manufactured by Albert Öhman A-B., Stockholm.
Possibly active as early as 1903, in the 1950s they sold mopeds supplied by NV Nyman and rebranded.
Models included the Rambler Saxoped, Flink and Victoria hilfsmotor. 1958 saw the appearance of the Rambler 2010 and 2015 with 2 and 3 speed Sachs engines (preceded by the 2000 model). There were various Transportcykel (3 wheelers) and in 1963 they began selling Tomos mopeds.
Source: mo-ped.se
---
S
Scotty
AB SCOTTY Kalendegatan 16, Malmö.
The firm marketed a rather odd little scooter powered by an HMW engine, designed and possibly built by Borghammar & Lund of Malmö.
Source: mo-ped.se
---
SGS
Stig Larsen came 9th on an SGS in the Swedish Grand Prix in 1964.
A snippet from an article by Nisse Wedin at lindstrom-mx.se:
Till 65 års säsong gick Stig Larsson över till ESO Metissé och Jeppsson blev ensam på SGS. Aret efter hade Sven snickrat ihop en ny ram till ESO motorn, och det var en kopia på den cykel som Bill Nilsson åkte på. Jeppa ville prova nagot nytt och plockade över sin Lito motor i det Metissé chassie som Stig fick över. SGS-chassiet blev Iagt på vinden, och det är av dom bitarna Sven byggt ihop en ny SGS, fast med BSA-AIbin motor denna gang.

---

"For the 1965 season, Stig Larsson transferred to ESO Metissé and Jeppsson was left alone at SGS. The following year, Sven had put together a new frame for the ESO engine, and it was a copy of the bike that Bill Nilsson rode. Jeppa wanted to try something new and picked over his Lito engine in the Metissé chassis that Stig got over. The SGS chassis was observed in the attic, and it is from the pieces Sven built together a new SGS, but with BSA-AIbin engine this time."
Source: Lindstrom MX
---
Söderblom
Built lightweights of 188cc in the early 20th century, one of which was bought by Carl Persson-Park.
Source: Bjorn's Story
---
SOK
Fredrik von Malmborg, Norrköping, 1923-1928
Built motorcycles using a 346cc OHV single of their own construction, along with models fitted with engines from by Blackburne including large V-twins.
Source: wikipedia.nl
---
Sölve
Carl H Clausen produced the Sölve at AB Sölvesborg's Foundry & Mechanical Workshop. The machine was manufactured in a small number, and only a few remain.
The unit pictured has a 243cc four-stroke engine.
Source: Bjorn's Story. Image from Wikipedia.
---
Stanley
Built by AB Tobo, using Pilot engines from RMW in Germany. There was a relationship with Monark.
Source: mo-ped.se
---
Surrac
Manufactured by Sjöstrand in Dalarna
In 1914 a 280cc two-stroke was built, and in 1917 a quite different machine.
Source: Bjorn's Story
---
T
Tempus
Arvika-Thermænius AB - Katrineholm.
In the early 60s offered a range of mopeds and light scooters powered by JLO, Monark, NSU engines. It is likely that most if not all of them were built by Monark.
Source: mo-ped.se
---
TfA Engines
Gottfried Darck developed a 50cc hilfsmotor in the late 40s which was sold to several firms but was not terribly successful. It was mounted on the left side of the rear wheel, suspended from a rack which also supported the fuel tank.
Darck many have been involved in development of the Kuli engines.
Source: mo-ped.se
---
Tiger
Albert Öhman AB Stockholm rebadged Typhoon motorcycles with engines from Zundapp, DKW, NSU and Sachs in the 1950s.
Models included: Tiger Panther 350cc Competition, Tiger Mc 11 125 DKW, Tiger Mc 20 Sachs 150cc, Tiger TZ Zundapp 200cc, Tiger Mc 34 DKW 250cc, 100 Consul, NSU 500cc.
Source: classicmotor.se
---
Trofé
Hagalunds Cykelaffär, Stocksund Klinga sold rebadged HVA (Husqvarna) mopeds.
Source: mo-ped.se
---
V
Vimpel
Manufactured in Varberg for Eols and Haakonbolagen (ICA, Västerås).
Vimpel 1963
Source: mo-ped.se
---
W
Wasa-Bogie
Manufactured by A.B. Helsingborgs Maskinaffär, Hälsingborg.
A cycle firm, they sold mopeds and light scooters from c1954 to 1959 powered by Sachs and Zundapp engines. Most if not all were sourced from other manufacturers and rebadged.
Source: mo-ped.se
---
Wici
Manufactured by A-B Heimburgs (Oscar Heimburg), Malmö, 1956~1963
Sold mopeds and light scooters sourced from external suppliers and rebadged.
Models include Wici Lyxmoped, delivery tricycles, the Senior-Moped and others. Powered by JLO, Pilot and NSU engines.
Source: mo-ped.se
---
Wide

Built motor-bicycles in 1923 using a two-stroke engine of 184cc in a reinforced bicycle frame. Magneto ignition and Amac carburettor were fitted.
Source: wikipedia.nl
---
Wiklunds
Wiklunds Cykel & Motor marketed the Star moped in 1956. It was built by Nymans & Crescent and powered by a 50cc Fichtel & Sachs engine.
Source: mo-ped.se
---
WMW
Manufactured in Vara 1913-1915
Two models were constructed, the first a two-stroke of 223cc which ran on kerosene, the second a 275cc four-stroke.
Source: Bjorn's Story
---