Motorcycles Built in Sweden
Notes on some of the rarer Swedish marques
This page lists brands of which little historical information is currently available.
For a more complete listing visit the Swedish Index.
A
Apollo
Manufactured by M. Berlin & Co., AB, Varnamo, 1937-1962
Pre-war models used Husqvarna engines, and after the war they also used Zundapp and JLO of 98cc to 198cc.
Postwar they built the Monte Carlo, Bel Rock, Bladet and TfA mopeds, among others.
The company also built machines under the Rondo Lyx brand.
Around 1960 the company became part of the Volvo group under MCB and it is believed that Apollo moped construction continued until the mid-1960s.
Source: GTU Oldtimerservice, mo-ped.se
---
B
Blixt
Velocipedaktiebolaget Lindblad, Stockholm, sold many different mopeds supplied by Nymans and rebadged as Blixt under an agreement between the companies made in 1931.
Models included the 1953 Autoped, 1955 40cc Packmoped and 1956 Blixt Saxoped,
Source: mo-ped.se
---
Bricent
A.B. Hjalmar Stendahl, Norrköping.
Models:

50, 51, 52, Fuchs engine
55, 60, Victoria engine
65, 66, Husqvarna engine
The firm appears to be associated with the Fram and OK marques.
Source: mo-ped.se
---
Brage
Bicycle manufacturer Hedlunds (Hedmora) sold a moped powered by an AMO engine in the early 1950s.
Source: mo-ped.se
---
C
Carle
Under 1910-talet var det inte ovanligt att händiga personer byggde sig en egen motorcykel. Det var ofta studerande som gick i utbildning för att bli tekniker eller ingenjörer och som inte hade råd att köpa en fabrikstillverkad. Under ingenjörsutbildningen på Tekniska skolan i Örebro gjorde Carle ritningarna och trämodellerna (TM 29.889) för att kunna gjuta motordetaljer till den hembyggda motorn. Carles motorcykel registrerades som W 1 och är ett bra exempel på hembyggen vid den tiden.
PRODUKTION 1912 - 1915
TILLVERKARE Carle, Sigurd
---
Prior to WW1 it was not uncommon for skilled people to build their own motorcycle. There were often students who went to school to become technicians or engineers who could not afford to buy a factory-made machine. During his years studying at the Technical School in Örebro, Carle made drawings and wooden models (TM 29.889) in order to cast components of his engine. Carle's motorcycle was registered as W 1 and is a good example of home construction at that time.
Production: 1912 - 1915
Manufacturer: Carle, Sigurd
Collection: Museum of science and technology Stockholm
Aircraft, autombiles, motorcycles and turbines
Tekniska Mmuseet
Digital Museum ID: TEKS0032540
Licence: CC BY 4.0
---
Carolus
Manufactured Enköping 1925-1930
The brothers Karlsson built some 100 lightweight motorcycles to order using engines built by Ludwig Widesson of Stockholm. The motorcycles were sold by a local dealer, who later built very similar machines under the name Ragne.
Source: Bjorn's Story
---
Centrum
An example of this marque exists in a Swedish museum equipped with a 3-speed 150cc JB two-stroke engine. It has a tubular frame, telescopic forks, rigid rear and a solo saddle, and appears to be from the early 1950s. There was also a 1955 JLO 250cc twin.
This is actually a Monark, rebadged as a department store brand, in German a kaufhaus.
Source: Bjorn's Story, ig-jlo-twin.eu
---
D
Drott
Manufactured by Velociped AB Lindblad, Stockholm, c.1922
Lindblad, founded 1896, was primarily a bicycle manufacturer. They also built light motorcycles with bicycle attachment engines.
Source: Zabytkowemotocykleirowery Poland
---
DS
Manufactured by David Senning in Dalarna, 1924-1927
The motorcycles were powered by MAG V-twins of 500 and 750cc, the first 10 or so using Husqvarna frames and the remaining 5~600 employing their own frames constructed from a special class of cast iron. Senning was by all accounts a remarkable fellow and highly respected.
Sources: Bjorn's Story, albinracing.blogg.se
---
E
Eiber
Svensk Motorindustri of Örkelljunga built motorcycles in 1926 with a 250cc engine of their own design with the intention of selling through Nymans who, as it turned out, purchased only the engines. This apparentently caused the company to fail. It was purchased by Suecia and went on to bigger and better things.
Source: Bjorn's Story
---
Elmo
Emil Lindblom, Njurunda.
The bicycle firm sold rebadged Husqvarna mopeds in 1954.
Source: mo-ped.se
---
F
FLM
Frode Lund, Malmö.
Built a pretty moped in 1956 using a frame from Monarch, and a Puch engine.
Source: mo-ped.se
---
Folan
Lars Nilsson, who had been a motocross racer and an engineer with Husqvarna, partnered with Fredy Olson to buy the motorcycle production machinery from Husqvarna in 1994 after it ceased manufacture. They developed a 60° V twin engine which piqued interest from both CCM and Sachs, the latter equipping their "Beast" prototype with a Folan engine. Marine and light aviation companies also took note, however the new firm took a different direction and took an American partner to form MCM which which created a new brand, Highland. Things did not go to plan.
Folan is an acronym of the partner's names.
Source: wikipedia.nl
---
Furir
Manufactured by Emil Jern in Gävle 1915-1916, these were bicycle attachment engines. The firm moved to Stockholm around 1918 and became Colibri.
Source: Bjorn's Story
---
G
Gladiator
Manufactured by K.G. Karlsson of Skövde, 1912-1919
These were lightweights using an inclined engine, with an optional clutch introduced in 1912. The 1912 version had a large cylindrical brass tank, belt drive and pedals, rim brake acting on the belt sprocket, and rudimentary front suspension. Four examples remain, at least one of which has beautifully restored.
A suspicious factory fire resulted in bankruptcy in 1919.
Source: (NIT)
---
H
Hägg
Manufactured by G.A. Hägg in Alingsås, Sweden
A 440cc tandem twin engine in a German frame with a 2-speed Sturmy Archer gearbox, the machine was exhibited as part of the Svärdsjö MC Collection
Source: Bjorn's Story
---
Hjorten
Hjorten - Åhlén & Holm A:B, Stockholm.
The bicycle firm marketed an Apollo moped in 1956 fitted with a Zündapp Combimot 255
Source: mo-ped.se
---
HM
Hakanson Motorverk produced a racing W twin two-stroke in 1969 for the 500 class.
Sven Hakanson built his machine at the Lito factory in Helsingborg, which he had taken over after it ceased production in the late 1960s.
The HM500 consisting of two water-cooled two-stroke singles with coupled crankshafts. The machine had rotary valve induction fed by two Gardner carburetors. Development was aided using single cylinder versions, with the aim of bring the twin to 60bhp.
The gearbox was a Honda unit converted to five-speed close ration gearbox, and the clutch also started life in a Honda.
The frame was used a large diameter central tube which curved down over the engine from the steering head and had an intergal oil tank. Oil delivery was Yamaha autolube-style, and the front brake was an impressive Münch unit.
The first machine was purchase by Ron Gardner, who had supplied the carburettors, and whose intention was to run it in the 1970 season piloted by by Dave Simmonds. This did not come to pass, and Simmonds raced with Kawasaki.
The machine was extensively tested in Motorcyclist Illustrated magazine of November 1969.
Sven had been Swedish 50cc road-racing champion in 1952, and his wife was his chief mechanic. Their daughter, Eva Hakanson, became the fastest female motorcyclist in the world, achieving over 240 mph at Bonneville on a streamlined electric sidecar, the KillaJoule.
Sources: wikipedia.nl, wemoto.com
---
J
J.B. Engines
J. Benson, Eskilstuna
Produced 150cc motorcycle engines and a single-speed 48cc moped engine. The factory was located at Tullgatan 7 in Eskilstuna.
The 3-speed 150 JB engine was used in the Svalan scooter (fan cooled), and also by Mustang and Monark. The first version of the engine was a 128cc, and was used in an Apollo.
The hilfsmotor was employed by KÄRnan, Svalette, Vimpeln and ÖRnen, among others.
The firm also produced Maraton motorised bicycles and mopeds; 1953 models were Model Ma 41 and Vp 41.
Sources: classicmotor.se, mo-ped.se
---
K
Kroon
Aktiebolaget CH. Kroon , Vansbro.
The firm built mopeds in 1953-54 with Victoria, JLO, Pilot (from RMW), Express, Sachs and Flink engines.
In 1968 they were associated with Kärnan.
Source: mo-ped.se
---
Kuli Engines
A.B. Allmotor, Örebro built hilfsmotor in the 1950s. These were also sold as Rondo
Source: mo-ped.se
---
M
Mustad
Manufactured by AB Mustad & Son, Göteborg
Under licence, it appears, the Mustad scooter was also produced by A/S Folkescooter, København, Hellerup in Denmark and Sports Firmæt GRESVIG, Oslo in Norway. The Danes used a BFC engine, the others an AMO.

Source: mo-ped.se
---
Mustang
Manufactured: Trelleborgs Velocipedfabrik, Trelleborg.
Built mopeds from 1952 to 1984 using Zundapp engines.
Source: Bjorn's Story, mo-ped.se
---
N
NMV (Norsjö)
Norsjö Mek. Verkstads AB Forshaga.
The firm built a range of moped utility vehicles and invalid tricycles c1958~2003.
Models: Invalid, Shopper, Partner, Packi 1962, Packy 1972-90, Carrier 98-2000s
Source: mo-ped.se
---
Nordstjärnan
E. A. Renlundin Pyöräkeskus, Kokkola.
The firm sold mopeds 1953-58, all with Sachs engines. They were related to Wiklunds.
There was also a Nordstjernan of 1915, based on an FN Four.
Source: mo-ped.se
---
Nornan
Maskinaffären Centrum i Tobo. AB Cykelfabriken Monark, Varberg.
The firm sold rebadged Monark MCB mopeds fitted with NSU engines, 1953-1954
Source: mo-ped.se
---
O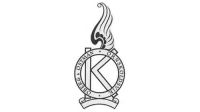 OK
Öberg & Östman, Örnsköldsvik
The firm marketed mopeds 1958~1964. Associated with the Fram and Bricent marques, some of their sales brochures were identical other than the logo.
Source: mo-ped.se
---
Örnen
AB John Hedberg, Malmö, built mopeds using Pilot engines in the 1950s.
Source: wikipedia.nl
---
Original
Marketed by Carlström & Son, Emmaboda, Sweden.
Sold the Original model 2000 with a Sachs 50 cc engine. With extensive fairing of front and rear guards, tank and headlight in one unit, it was a cery stylish machine.
Also sold Autopeds from Nymans.
Source: mo-ped.se
---
P
Park
Around 100 motorcycles were built by Carl Park before his untimely death in 1916. The motorcycles used an NSU frame and a 500cc V-twin engine of Park's own construction. Some were sold to the military with Park's patented ski attachment.
Source: Bjorn's Story
---
Pello
Marketed by Optimex AB Sveavägen 81, Stockholm.
Sold the 48cc 1953 Pellegrino Brunetta from the Italian firm Nassetti.
Source: mo-ped.se
---
Piccolo
Manufactured and sold by AB RESEXO, Sundbyberg.
In 1954 they produced a scooter moped with an Eolo engine from Italy.
Source: mo-ped.se
---
---
R
Rambler
Manufactured by Albert Öhman A-B., Stockholm.
Possibly active as early as 1903, in the 1950s they sold mopeds supplied by NV Nyman and rebranded.
Models included the Rambler Saxoped, Flink and Victoria hilfsmotor. 1958 saw the appearance of the Rambler 2010 and 2015 with 2 and 3 speed Sachs engines (preceded by the 2000 model). There were various Transportcykel (3 wheelers) and in 1963 they began selling Tomos mopeds.
Source: mo-ped.se
---
S
Scotty
AB SCOTTY Kalendegatan 16, Malmö.
The firm marketed a rather odd little scooter powered by an HMW engine, designed and possibly built by Borghammar & Lund of Malmö.
Source: mo-ped.se
---
Söderblom
Built lightweights of 188cc in the early 20th century, one of which was bought by Carl Persson-Park.
Source: Bjorn's Story
---
SOK
Fredrik von Malmborg, Norrköping, 1923-1928
Built motorcycles using a 346cc OHV single of their own construction, along with models using engines from by Blackburne including large V-twins.
Source: wikipedia.nl
---
Stanley
Built by AB Tobo, Tobo, using Pilot engines from RMW in Germany. There was a relationship with Monark.
Source: mo-ped.se
---
Surrac
Manufactured by Sjöstrand in Dalarna
In 1914 a 280cc two-stroke was built, and in 1917 a quite different machine.
Source: Bjorn's Story
---
T
Tempus
Arvika-Thermænius AB - Katrineholm.
In the early 60s offered a range of mopeds and light scooters powered by JLO, Monark, NSU engines. It is likely that most if not all of them were built by Monark.
Source: mo-ped.se
---
TfA Engines
Gottfried Darck developed a 50cc hilfsmotor in the late 40s which was sold to several firms but was not terribly successful. It was mounted on the left side of the rear wheel, suspended from a rack which also supported the fuel tank.
Darck many have been involved in development of the Kuli engines.
Source: mo-ped.se
---
Tiger
Albert Öhman AB Stockholm rebadged Typhoon motorcycles with engines from Zundapp, DKW, NSU and possibly others in 1950s.
Models included Tiger Panther 350cc Competition and Tiger TZ 200.
Source: classicmotor.se
---
Trofé
Hagalunds Cykelaffär, Stocksund Klinga sold rebadged HVA (Husqvarna) mopeds.
Source: mo-ped.se
---
V
Vimpel
Manufactured in Varberg for Eols and Haakonbolagen (ICA, Västerås).
Source: mo-ped.se
---
W
Wasa-Bogie
Manufactured by A.B. Helsingborgs Maskinaffär, Hälsingborg.
A cycle firm, they sold mopeds and light scooters from c1954 to 1959 powered by Sachs and Zundapp engines. Most if not all were sourced from other manufacturers and rebadged.
Source: mo-ped.se
---
Wici
Manufactured by A-B Heimburgs (Oscar Heimburg), Malmö, 1956~1963
Sold mopeds and light scooters sourced from external suppliers and rebadged.
Models include Wici Lyxmoped, delivery tricycles, the Senior-Moped and others. Powered by JLO, Pilot and NSU engines.
Source: mo-ped.se
---
Wide

Built motor-bicycles in 1923 using a two-stroke engine of 184cc in a reinforced bicycle frame. Magneto ignition and Amac carburettor were fitted.
Source: wikipedia.nl
---
Wiklunds
Wiklunds Cykel & Motor marketed the Star moped in 1956. It was built by Nymans & Crescent and powered by a 50cc Fichtel & Sachs engine.
Source: mo-ped.se
---
WMW
Built in Vara 1913-1915
Two models were constructed, the first a two-stroke of 223cc which ran on kerosene, the second a 275cc four-stroke.
Source: Bjorn's Story
---
---
---
If you have a query or information about Swedish motorcycles, please contact us