Gerosa Motorcycles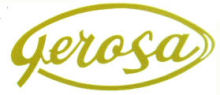 A Brief History of the Italian Marque
Gerosa moto d'epoca
Fondata dall'ex corridore Angelo Gerosa, la Casa bresciana inizia la produzione nel 1953 nell'officina in localita' San Polo.
Dopo la costruzione di motoleggere, la 125 con motore FBM a due tempi nelle versioni Gran Turismo e Sport e la 175 con distribuzione monoalbero, la produzione si orienta sui ciclomotori.

Nel 1956 viene realizzato un ciclomotore a tre ruote da trasporto.

Negli anni Sessanta viene prodotto un ciclomotore, sempre per il trasporto, chiamato Folletto che incontra un buon successo commerciale; a questo si affianca il Ciclocarro 3R.
Alla fine degli anni Sessanta vengono presentati i Gerosa da fuoristrada nei modelli Cross SS, Cross Corsa e Cross Corsa Speciale equipaggiati con motori Minarelli P4.

Nel 1973 viene impiegato il propulsore Zündapp 50 nelle versini codice da 1,5 CV e Export da 7 CV.
L'azienda passa poi nelle mani di Sergio Gerosa, figlio di Angelo e nel 1984 cessa l'attivita'.
---
Founded by former motorcycle racer Angelo Gerosa, the Brescia company began production in 1953 in a workshop in San Polo.
The firm built lightweight motorcycles including a 125cc models using an FBM two-stroke engine in Gran Turismo and Sport versions and a SOHC 175.
By 1956 they had models of 50, 75 and 125 capacity, including a three-wheel utility moped.
In the sixties a transport moped named Folletto was produced which met with commercial success, and they also built the Ciclocarro 3R.
At the end of the sixties Gerosa 50cc off-road models appeared, among them the SS Cross, Cross Corsa and Cross Corsa Speciale, all fitted with Minarelli P4 engines.
In 1973 they fitted Zundapp 50cc engines of up to 7hp, and model names included Mini Cross, Bimbo and Monotrave.
1978 machines included 50cc six-speed enduro models.
By then the company had passed into the hands of Sergio Gerosa, son of Angelo. In 1984 production ceased.
Source: Moto di Lombardia
---
If you have a query about these vintage Italian machines, please contact us