Moto Gori Motorcycles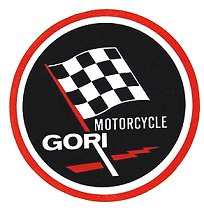 Manufactured by Officina Meccanica Gori, Piazza di San Salvi, Firenze, 1968-1983 Moto-Gori was founded by Giancarlo Gori.
In the mid-sixties Gori was associated with Moto Bimm and marketed machines as Gori-Bimm. He was also involved with Vespa and their various racing endeavours including speed records.
Moto-Gori was founded in 1968 by Giancarlo Gori. The first machines were 50cc offroad motorcycles, followered by a variety of MX, Enduro and competition trials machines, along with a sport roadster and a rather attractive road racer. There were also some mini-moto models.

The 125cc Sachs-powered 6-speed road racer achieved success in 1974/1975 in Italian hill-climb events with Guido Valli winning the Italian championship two years in succession, and a version of this machine was offered for sale.

A similar replica version was also offered, the Sport Valli Replica using the same Sachs engine, twin disc brakes, alloy wheel and a full fairing. It was the fastest road-going 125 of the day, and had the looks to match. Claimed top speed was a remarkable 92mph. In 1978, Signor Sironi of SWM motorcycles took an equal share in the Moto-Gori company, and the marque's name was changed to Gori.

The partnership benefited from the use of the SWM-tuned Rotax engines which were introduced to replace the problematical 7-speed Sachs units, and these models were usually delivered in green of a similar shade to that used on Kawasaki's KX motocross machines. The Enduro range began in 1979 with a 250cc prototype, a year before the model went into production. One of the first models was an MR 250 in 1980, followed by a TR 250 in 1981. The 406cc MR500 models G81 and G82 were also produced in small numbers. In addition to Sachs and Rotax, Gori also used engines from Minarelli, Hiro and Moto Morini.
The Gori brand disappeared around the same time as SWM.

With particular thanks to Johnson Kalawe of Hawaii and Rob Haakmana of New Zealand
Sources
---
Sat Jul 23 2005
danrobotham11157 at aol.co.uk
Moto Gori Pre 1970
Any help on the fully race prepared 1965 Moto Gori tuned Lambretta would be gratefully accepted. I have a photo of this machine...but no info!
---
September 1, 2002
Hi there,
I've just put up a site for a mate dealing with Gori bikes, one of which he's just finished restoring; here's the address: motogori.co.nz
If you want to swap links, that would be cool; at any rate, there's plenty of info there...
Have a good one
Rob Haakman -- flash at infogen.net.nz
---
I'm currently restoring a GORI TR250/81. I have some GORI information that I would like to share.
Kind regards,
Johnson Kalawe - Hawaii --
kahuwai at webtv.net
December 28, 2000
---
---