Moto Morini Motorcycles
A Brief History of the Marque
Manufactured: 1946-
Founded in 1946 by Alfonso Morini, who also created MM in 1937.
The first motorcycle was a 125 two-stroke with a three-speed gearbox. It was fitted with swinging arm and telescopic shock absorbers, many years before this system was widely adopted. The 1948 competition model could do 125 km/h, followed by a a chain-driven OHC engine capable of delivering 12 HP at 10000 rpm good for 140 km/h.
In 1949 and following years, the power is increased to 14 and then to 15 hp, and in 1952 to 16. In 1954 the 125 was replaced by a 175cc, with which Mendogni won the Italian title in his class.
1955 Settebello Sport a 175cc four-stroke, with the 1955 Settebello Sport version capable of 140 kph.
1955 is the year of the King Bello, the racing model for the Gran Fondo races with power of 22 hp at 9000 r / min and maximum speed of 170 km/h. In 1957, technically derived from the Re Bello published the first authentic Morini 250 two camshafts driven overhead gear. The power is 29 hp at 10,000 rpm / min and the speed exceeds 185 km/h. In 1958, another version with more distribution to two trees, ignition with two spark plugs, new double cradle frame. The power is 32 hp and speed of 210 km/h, improved in 1967 and reaches 40 hp. From 1955 to 1970, when the sport was important, it is less the production of the series, first with the 175cc machines in the Gran Turismo versions, Settebello, Re Beautiful and, in 1956, Trump. At the end of that year the model 98cc Sbarazzino was added to the lineup and in 1957 came the Tressette and Tressette Sport 175cc.
New for 1959 is the Corsaro 125, with a four-stroke engine and excellent styling.
The following year we find the Corsaro 125, Tressette and Corsaro Veloce Tressette Sprint 175, all with single-cylinder four-speed gearbox. In 1962 they come the Brat 125, and only in 1963, the Morini began producing mopeds with Corsarino 48, which is produced in different versions, while the Corsair is made in displacements of 125 and 150cc. At the end of 1965 it is also presented the Settebello GTI 247cc, single-cylinder, with a power of 18 hp, while, for young people who love off-road, in 1966 is producing a 125 enduro followed, in 1968, Corsarino Scrambler.
In 1972, are in the list mopeds in different versions, light motorcycles Corsaro 125 and 150 and two regular patterns of 125 and 165cc four-stroke.
In 1973 an innovative model with a 72 ° longitudinal V-Twin appears.
A refinement is the fuel tap which opens through an electromagnetic system when the ignition key is turned.
In 1976, they are in production mopeds Dollar, Corsarino and Corsarino Scrambler, all of 50cc. In 1977, a single-cylinder 250cc engine with cylinder tilted forward.
1978 is a single-cylinder 125cc engine with power of 13,75 hp, in addition to a single-cylinder 250cc.
In the eighties the production modernizes and between road are in the list 350 K2, the classic 125 and 250 and 500 Six V-twin four stroke. In off-road the top models are Kanguro 350, the Camel 501 and 125 KJ.
In 1986 (or 87?? "In 1987 Moto Morini was bought by Cagiva"), the company was purchased by the Castiglioni brothers, Cagiva and out of interesting models such as the Excalibur chopper 350 and 501cc, the Dart Road 350 and the Cougar 350 and 501, all with twin engine V.
Sources: MC Storico Conti, Henshaw et al
---
---
If you have a query about Moto Morini Motorcycles, or have some information to add about these classic Italian machines, please
contact us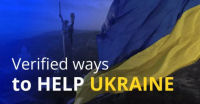 Verified ways to Help Ukraine
A list of over 30 legitimate organizations which accept donations.
Euromaidan Press