Motorcycles, Mopeds and Scooters Made in Great Britain
Notes on some of the rarer British marques
This page lists brands for which we currently have only an historical precis.
For a more complete listing visit the British Index.
A
---
A.F. Cars
The first of these Morgan-style three-wheelers were created by Alexander Fraser in 1969 "in his kitchen" Based on a BMC mini chassis, production models were powered by BMC engines of 850cc to 1275cc some of which were fitted with a Shorocks supercharger and were capable of 140mph. They had a wooden body. Production ended in 1980, with some 7 Spiders and 5 Grand Prix models built.
Source: 3-wheelers.com.
---
Aleywood
Manufactured by Mike Wood and John Aley, 63 Ditton Walk, Cambridge, mid to late sixties.
This was a minibike sold as kit which weighed 65lb assembled. It was powered by a Clinton two-stroke industrial pull-start engine. Several hundred were built.
Source: http://www.icenicam.org.uk/articles4/art0069.html
---
Allen-Bennett
Allen-Bennett Motor Co of 9 to 11 Royal Parade, West Croydon
In 1922-23 they offered a 2¼ h.p. lightweight under their own brand.
Dealers for Douglas, Calthorpe, Matchless, Rudge, Royal Ruby, Rover, OK, Triumph and several others.
Sources: gracesguide.co.uk, contemporary literature.
---
Armac Cub
Classic trials machines based on the Triumph Cub, these were originally built by Duncan McDonald. Components are manufactured by R.E.H Forks Ltd of Yorkshire, armac-design.com.
---
Aspin
Aspin rotary valve engines were built by Frank Aspin in Lancashire, beginning in 1937. A 250cc version would rev to 14,000 rpm, but sadly it was plagued by heating problems and before a solution could be found, war came.
The engine was apparently used in speedway, as mentioned here. It was developed along similar lines to the Cross engine.
Sources: aspin.info, douglas-self.com, oldbikemag.com.au, patents.google.com/patent/US2245743A/en
---
Austel
Manufactured by Austel Engineering of Maidenhead, Berkshire, 1985-1991
Chris Castell fitted Morris Mini engines to motorcycles designed for solo and sidecar use. Some 11 machines were built, no two the same. As combinations they were probably brilliant. Aesthetically not so much.
Sources: london-motorcycle-museum.org, wikipedia.en
---
Automobilette
F F Wellington of St George's Square, London sold quadricycles built in France under the name Automobilette. Frank had partnered with Charles Jarrott at Crystal Palace where they achieved the then astonishing speed of 39 mph on a Phebus tricycle.
Wellington was an expert on ignition burners (so he informed me). He proceeded to light the ignition lamps for the motor. His methods were drastic, novel to me, and terrifying to the bystanders. There was rather a big blaze, but, as he explained to me afterwards, that was a detail and it really was not dangerous.

Anyhow, when I say that he turned on the petrol tap, flooded the whole of the engine with petrol, turned the tap off, lit a match, dropped it inside the bonnet of the motor and then ran away.

One can imagine that my criticism of his expertness was somewhat more forcible than my expression of the word "primitive", and having assured the bystanders that the aid of the fire brigade was not necessary and the flames having subsided, we got the burners to work with the aid of some mentholated spirit, and proceeded to start the motor.

Ten Years Of Motors And Motor Racing, by Charles Jarrott - as quoted in churchside1.plus.com
"The Automobilette is interesting because it is a remarkable mixture of true car and true motor cycle practice. A water-cooled four-cylinder motor is employed, and the belt pulleys are driven by a shaft from the engine clutch to the gear box placed in the middle of the chassis. The front suspension is a la Bedelia."
Automotor Journal, January 1900

Further information under Phebus.
N.B.
1. Sources vary on whether the Automobilette was sold under that name, or as a Phebus Automobilette.
2. A pedal tricycle named Automobilette was built in France in 1935 by L. Domecq.
---
A. V. Motors 1902-1903
---
Avon Tri-mobile Bristol, 1905
---
B
Baddeley
Manufactured in Glasgow by Lionel Ashley Baddeley (1879-1953)
A report reads:
1907 Auto-Cycle Club 24-hours Run - London-Plymouth-London
Held 26th July 1907. Friday-Saturday. London-Plymouth-London - 423 miles.
L. A. Baddeley, 3 h.p. Baddeley; (Gold Medal)
---
Bamby 1983-1985
---
Barko
Built by Arthur Barker, the 1915 Barko is quite similar to the 1915 Calthorpe Junior.
Source: Graeme Robert Wilson
---
Berkeley Microcars 1956-1960
---
Blackjack
Manufactured by Richard Oakes of Helston in Cornwall who founded Blackjack Cars in 1996, these were three-wheeled kit cars. Their Blackjack Avion was built until 2004 when it was replaced by VW- powered Zero. 2008 saw the introduction of the Blackjack Guzzi with a Moto-Guzzi V-twin.
Source: en.wikipedia.org
---
Blacknell
Manufactured by Blacknell Sidecars Ltd of 9 Derby Rd Nottingham, UK in the 1950s.
Models include the Carrington 2-seater and the Gran Strada.
---
Border Bandit
Built by Rob North and a partner in the early 1970s, possibly in California.
---
B.R.A. (Beribo)
Formerly Beribo Replica Automobiles, the firm has undergone a number of ownership and name changes. Models include a variety of Morgan-style three-wheelers powered by Honda CX500 and CX650 V-twins and Citroen 600cc 2CV flat twins.
Sources: 3-wheelers.com, bra-cars.com, et al
---
Brenda c.1920
---
Buckland
Dick Buckland of Newport, South Wales, built 12 Buckland B3 sports 3-wheelers powered by 1300cc Fork Kent engines and had fibreglass bodywork. These were styled along the lines of the Morgan F-type.
Source: 3-wheelers.com
---
Burbury Sidecars 1919
---
Bushbury
Thomas Hugh Parker, son of Thomas Parker, is believed to have designed the Electric Construction Co (E.C.C.) Bushbury which was entered in a race for self-propelled road vehicles from the Crystal Palace to Birmingham, cancelled at the last minute due lack of entrants. This is very likely the machine for which the Star Cycle Co built the rolling chassis. Only one was built, which, as may be seen in the illustration, was controlled by reins.
Sources: motor-car.net, et al
---
Butler & Jordan
90 Bore Brooklands Special 1911
This JAP OHV V-Twin is a unique machine of which little is known apart from the owner's name on documents from the 1920s, Lawrence Butler. Of Jordan there is only conjecture.
---
Busy Bee
These were cycle attachment engines from the 1950s which were home-built using instructions published in Model Engineer in 1951.
Source: BuyVintage
---
C.
Canoelet Sidecars
Manufactured by Mead & Deakin, Tyseley, Birmingham. Produced from 1911 to 1923 and likely other years.
"Canoelet Stands for all that is best in Sidecar Construction"
Source: Period advertising.
---
Carlton Motor Co
The Carlton Motor Co of Cricklewood, London, manufactured carburettors and engines for cars and motorcycles from 1902. These engines were fitted to the Fly motorcycle of 1902. The firm, owned by Arthur Gower, was absorbed in 1902 by Coronet of Coventry, whose chief engineer was Walter Iden. They built cars and automobile engines, but do not appear to have been involved with motorcycles.
Further information on Carlton: Stanley Show 1902
Sources: Graces Guide, The Motor Cycle.
N.B. Unrelated to Frederick Hanstock's Coventry firm which built Carlton Motorcycles.
---
Castle Three
Manufactured by the Castle Three Motor Company of Kidderminster, Worcestshire, the cyclecar was similar in style to the 3-wheeled Morgan but was somewhat heavier and did not qualify for the tax reduction as a result. Powered by a four-cylinder Dorman engine, and later by a slightly larger Peters, they built around 350 vehicles between 1919 and 1922 when they introduced the Castle Four. Production ceased around that time.
Source: 3-wheelers.com
---
Celtic
Manufactured by the Celtic Cycle Co of Dublin, early 1900s
A 1903 Celtic fitted with a 188cc FN engine was part of the Harry Lindsay collection, and is the only known survivor.
The firm was an engineering company which made wheels and had an early involvement in tyres. They made bicycles which were sold in Ireland and London before building motorcycles. They later moved to Great Ship Street next to Dublin Castle as Lindsay & Sons and remained in business until about 1990 when the third generation to run the business retired.
Source: Robert Nason in the Motorcycles 1867-1930 FB Group.
---
C & H Cyclecar
Built by Corfield and Hurle, Stamford Hill, 1912-1913
Three-wheeler, tadpole style, chain drive to the rear wheel. Fafnir 5-6 h.p. water-cooled V-twin engine, Chater-Lea 3 speed gearbox. They were also available with a 964 cc 8 h.p. Precision engine.
Sources: The Motor Cycle, Graces Guide.
---
Cheviot c.1903~1910
---
Collinge
Built in 1949 for speed records, the streamliner was fitted with a 500cc horizontally opposed four-cylinder engine and a cigar-shaped body in which the rider lay prone.
Source: wikipedia.nl
---
Colmore-Scott
Manufactured by Colmore Motor Cycle Depot, agents for A.C, Morgan, Calthorpe, Singer, Morris-Oxford, Enfield, Ford, and Humber.
31, Colmore Row, Birmingham. 49, John Bright Street, Birmingham.
Mentioned as using Precision engines, this was possibly a one-off built for the Colmore trial. The Australian rider S.L. Bailey is thought to have worked at Colmore after leaving Humber, subsequently joining Douglas.
Sources: Advertisement in The Motor Cycle, September 26th 1912, et al
---
Consul
Small assembler who produced Villiers engined 269 and 247cc models with orthodox frames.
Source: Tragatsch p 107
---
Coventry Duplex
"The Coventry Duplex Co.'s motor bicycle with Motosacoche attachment. Note the special construction of the front fork."
Source: The Motor Cycle, 1907
---
Crayshaw
Built by Mr. Raymond V. E. de B. Crawshaw in 1910, this very attractive rear wheel drive tricycle is thought to have been a one-off.
Source: The Motor Cycle
Crossley Brothers
Whilst not a manufacturer of motorcycles, their history is important in the evolution of the automotive industry.
They developed a production line near the turn of the century, possibly influencing Henry Ford who visited the factory in Pottery Lane, Openshaw, Manchester.
They developed the first production rotary valve engine in 1886 and this continued to be built until 1902.
When AJS went bankrupt in 1931, Crossley purchased a good deal of the stock and built some 300 cars using AJS components.
Sources:
gracesguide.co.uk/Crossley_Brothers
wikiwand.com/en/AJS
oldbikemag.com.au
---
Crouch
Built in Coventry, Warwickshire by Crouch Cars Ltd from 1912 to 1928.
Introduced as a three-wheeler powered by a 1000cc, water-cooled Coventry-Simplex V-twin engine, it was named the Crouch Carette. A fourth wheel was added in 1913 and retained on all subsequent models.
Source: 3-wheelers.com
---
---
D
Daneville Tricars 1907
---
Dingley Brothers 1920
---
Duncan
A quite remarkable special built in Scotland in 1921 by an aircraft engineer, the Duncan has a JAP 980cc sidevalve V-twin mounted transversely in the frame a la Guzzi. Power is delivered to the rear wheel via a two-speed gearbox and shaft drive, and the rear wheel is suspended by air shocks with swing-arm. Now restored and on display at the Sammy Miller Museum, the machine was rather more than somewhat ahead of its time.
---
Dynasphere
The Dynasphere was a monowheel vehicle design patented in 1930 by John Archibald Purves FRSE from Taunton, Somerset, UK. Purves' idea for the vehicle was inspired by a sketch made by Leonardo da Vinci.
See also Garavaglia
---
E
Earles 1951
---
Edwell
Manufactured by Williams of Bromyard, Herefordshire around 1911 or 1912.
Some ten motorcycles were built using TD Cross 499cc 3½ hp sidevalve engines. They had belt drive with pedal starting and were fitted with Saxon forks and an enclosed ZE1 Bosch magneto. It is possibly based on the Haden. One of these machines has survived and was featured in an article in The Motorcycle, October 1998.
Sources: Nick Smith, et al.
---
Elliott
Manufactured by Elliott and Co, 325 Upper St, Islington, London, N.
In 1904 they advertised motorcycles fitted with Bradbury engines.
Source: Graces Guide.
---
EMB
Manufactured by EMB Motors in Vicarage Road, Watford. The owner, J.G. (Jim) Bound used his wife's initials E.M.B. to name the company which was the Montesa importer. Their creations were raced at the 1951 IOM TT and elsewhere, certainly as late as 1955.
An example had a German D.K.W. frame with plunger rear suspension and E.M.C. wheels. The engine has a modified cylinder mounted on a a Villiers bottom end and was capable of a crackling 11,000 rpm.
Jim's daughter caught the virus and became a star in her own right: Barbara Bound
Sources: watfordobserver.co.uk, et al
---
F
---
G
G.A.C.S. 1907
Glasgow Auto Cycle Services
An example is displayed at the Myreton Motor Museum in Aberlady, Scotland
---
Girling
The Girling 6 HP three-wheeler delivery van was built in Bedford in 1912 to 1914. It was powered by a 6hp single cylinder air cooled engine started using a very off-set handle, and had friction drive to a bevel gear on the rear wheel. Capacity was 7cwt.
Grave and Dwyer of Perth WA advertised "3 wheeler Girling Light Delivery Chassis, £110". The West Australian, Fri 24 Jan 1913
Source: gracesguide.co.uk; Trove NLA; 3-wheelers.com
---
Givaudan
Givaudan is listed as a British firm by Tragatsch and others. Although at least two British firms are known to have fitted these French engines, there is no evidence to suggest that there was a British marque of this name, nor a subsidiary of the French concern in the UK.
Further information on this topic may be found in the notes on the French Givaudan firm.
---
GN Cyclecars, 1910-1925
---
GMS
Geoff Monty was a successful racer and motorcycle parts specialist who developed a series of racing motorcycles. The GMS Special used a heavily modified BSA Goldstar engine of 250cc. In partnership with Allen Dudley-Ward the Monward Triumph was produced in 500 and 650cc versions (the fastest of which was believed capable of 145mph), and in 1966 a Rickman Metisse-framed Triumph appeared.
Monty died in 2009, aged 92.
Source: Wikipedia
---
Gordon Three-wheelers, 1954-1958
---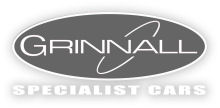 Grinnall
Manufactured by Grinnall Specialist Cars, Stourport-on-Severn
Designed in 1991 by Steve Harper, the Scorpion III is a three-wheeler powered by BMW 3 and 4 cylinder K-series motorcycle engines. These handle very well and have excellent performance, achieving over 200 km/h with the larger engines. A turbo kit will increase top speed more than somewhat.
Sources: grinnallcars.com, et al
---
Guillodat
Manufactured by Kerswell Cycles, Lawrence Hill, Bristol. 1905
P.J. Kerswell established a bicycle business in 1887. His forecar, powered by a 3 ½ hp engine, appeared in 1905.
Image is from "Bristol As It Was 1914-1900", published in 1965 by Reece Winstone.
---
H.
Harding
Manufactured in Bath by Gordon and Loxley in 1921, their focus was on invalid carriages, which they built under government contract during WWII. Production ceased in the early 1950s.
Some post-war models used Cyclemaster engines.
---
Haythorn 1939
---
Hertschmann c.1897
---
Holcroft 1¾ HP 1901
Built as a one-off in 1901, Holcroft himself became a specialist in the railway industry who ran a large foundry between 1904 and 1928 and held numerous patents for steam technology. The machine spent several years in Sammy Miller's museum before making its way to Austria, where it was further restored. It has a Mitchel 213cc engine mounted in Humber frame.
Source: Hannes Denzel article at mvca.at.
---
Holden 1925
---
Hurley-Pugh
Hurley-Pugh Motor Bicycles was a subsidiary of Hurley-Pugh Airplane Company, located in Scunthorpe. It was was established in 1904 by Sir John Hurley and Alaric Pugh.
Pugh's daughter Charlotte Pugh-Henderson married John Pistonock, famed inventor of the thrunging sprocket.
Sources: hurley-pugh.co.uk, et al
---
Hutfield-JAP c.1909
---
I
Ilmore
Founded by Mario Illien and Paul Morgan in November 1983, based in Brixworth, Northamptonshire. The company built engines for MotoGP.
After the death of Paul Morgan in an aviation accident in 2001, Illien entered partnership with Roger Penske and developed the Ilmor X3 for the 2007 MotoGP World Motorcycle Championship, entering one race before withdrawing and effectively shutting down the race team, due to funding problems.
The company was well known for its work in Formula One and IndyCar.
Source: en.wikipedia.org
---
Invicta Cycle Car, 1912
Sole Manufacturer H. Clarke, 1, Clarendon Square, Leamington. Telephone-692. 8 h.p. J.A.P. Water-cooled, Thermo-syphon, Leather Cone Clutch, 3-speed gearbox and reverse clutch...
This was for all intents and purposes a conventional motor car with four wheels. It is included here as it was marketed as a cycle car, advertised in "The Motor Cycle", and there were several other makers which employed the Invicta marque.
Source: The Motor Cycle
---
Iris Sidecars
Manufactured by A. Ogilvie, St Paul's Rd, Highbury Station, N.1, London
Active in 1926, probably other years.
---
Isetta of Brighton
Italian microcars built under licence to Iso of Italy at the old Brighton Railway works in the years 1957-1962.
Source: Period publicity
---
J.
James H Smith
Built in Camberley in 1904 by an engineering firm which was still operating in the 1950s, only one machine survives.
Source: The Bikesheds archive
---
JMB
Manufactured in The Quomp, Ringwood, Hampshire by G.H. Jones (designer), R.W. Mason and C.S. Barrow between 1933 and 1935.
The J.M.B. was a three-wheeled saloon powered by a JAP 500cc OHV V-twin mounted horizontally at the rear of machine, which had a frame made from ash. Available as a 2 or 4 seater, initially they had fabric bodies, switching to sheet metal in 1935. Some 250 were built in total.
Sources: austinsevenfriends.co.uk, et al
---
K.
Kitto 1901-03
---
Koh-i-Noor
The Kennedy Motor Company Ltd, Shettleston, Glasgow, builders of the Rob Roy automobile, produced a flat-twin engine in the 1920s. Named for the famed diamond, it is thought to have been fitted to a few motorcycles.
Source: classicmotorcycleforum.com
---
L.
L.A.D. Scooters 1919
---
L.D.E.
Manufactured by Frank Desborough of Commercial Road, Wolverhampton in 1951.
Powered by a 125cc watercooled two-stroke flat twin of his own design, the engine was not ready for the first 125cc IOM race in 1951 so a Villiers/Bantam engine was fitted. The machine is thought to have been the first motorcycle in the world to be fitted with disc brakes. Only one was built.
Source: historywebsite.co.uk
---
Leader, 1908
The neat-looking Leader racer fitted with 7 h.p. Peugeot engine, ridden by E. Kickmam in both the Brooklands motor cycle races. In the first race Mr. Kickham finished second, but on the 9th inst. he was unable to catch up the limit men. The engine is fitted with a special current distributor.
Source: The Motor Cycle, 1908
---
L.E.C.
A newcomer into the cyclecar class is the L.E.C, which is sold by the New Phonophore Telephone Co., 31, Budge Row, E.C., and is made throughout at the company's works at Southall.
The L.E.C., a water-cooled engined cyclecar with a Daimler pattern radiator.
Source: The Motor Cycle, 1912
---
Leopard
Around 1953 Pantherwerke models were offered in Britain rebranded as the Leopard Bobby. These came in three models, the Mk3, Mk5 & Mk6.
Lion
Manufactured from 1900 to 1904 by Lion Cycle Company, 267 London Road, South Lowestoft, Suffolk. Owners were Thomas Pinnell and Anne Maria Pinnell.
In 1900 the firm built a forecar powered by a 2.¾ h.p. De Dion engine. The machine was named the Lion Convertible, as the forecar could be detached and replaced with conventional motorcycle front end. It is likely that they also marketed the solo version.
N.B. There was also a Lion Bicycle Company in Coventry in the 1880s.
Sources: Graces Guide; 3-wheelers.com.
---
---
Lotus
The Lotus C-01 was a superbike created by Dr Colin Kolles and the Kodewa team with the support of the Holzer Group. Powered by a KTM 1195cc V-twin developing in the vicinity of 200 h.p., 100 of these were produced under licence from Lotus.
Sources: motorcyclespecs.co.za, et al
---
Lowen Sidecars, 1907
---
LSD Cyclecars 1919-1924
---
Lynton
---
M.
Malone
The Skunk Malone kit cars were rear-wheel drive three-wheelers powered by Yamaha XJ900, Suzuki GSXR and similar engines.
From their website:
"The Malone Car Company is a small family business that was started by Jon Malone in 1997 with the aim of designing a new breed of sports three wheelers for the 21st century. The result was the Skunk Sports Special which received an immense response to it's launch at the Stoneleigh kit car show '99."
Source: malonecar.com
---
Mead & Tomkinson 1960s-70s
---
McLachlan
E. A. MCLACHLAN, 55, Brighton Road, Stoke Newington, S.E. This exhibitor shows a two-seated sociable motor tricycle, which he catalogues at £75 - a machine of simple construction, but with no attempt at finish, and driven by a heavy oil motor, a simple construction, adopting the usual plumber's lamp for starting the vaporisation of the oil, which then acts by direct suction. Two speeds are obtained by means of belts with jockey pulleys, and the weight of the car is given as three and a half hundredweight.
From a report on the 1899 Motor Show (Cordingley)
Source: Graces Guide
---
Megelli 2007-2014
---
Mepward Engines 1920-1921
---
---
---
Mitchell (1960s)
A 50cc four-cylinder two-stroke built by Duncan Mitchell of Moto Decla, Stevenage, in the early 1960s. The engine was designed by Eric Fitz-Hugh some years earlier and further developed by Mitchel, an experienced 50cc frame constructor, who also built a 5 speed gearbox for the machine. With a bore and stroke of 25.3 x 25mm, each cylinder has a capacity of 12cc. The machine was not completed due, it is said, to financial constrictions.
Source: classic50racingclub.co.uk
---
Mumford
The Mumford Musketeer three-wheeler was designed and built by Brian Mumford of Gloucestershire, 1971-1994.
It was sold as a kit and based on the Vauxhall Viva using the Viva engine, gearbox, front hubs and brakes. The Viva drivshaft delivered power to the single rear wheel via a specially made final drive system. The fibreglass body was secured to a riveted aluminium monocoque chassis and featured retractable headlights and a detachable hood. In 1983 a Series 2 was introduced with modifications to the body. Production was very low volume; possibly only four Series 1 models were sold along with six of the Series 2.
Brian Mumford had a background in aviation, having worked with Avro and Hawker. He founded his engineering business on 30 June 1964 manufacturing custom-built road trailers to individual specifications. Mr Mumford's inventions included a tool for bending the struts for the chassis of Morgan cars.
Sources: 3-wheelers.com, discovery.nationalarchives.gov.uk, et al
---
Murchie
William Murchie of Newton Stewart, Wigtownshire, Scotland built several motorcycles and at least one car (in 1904) before becoming a dealer for Ford and Austin.
Source: scotsman.com.
---
Mutt
Constructed in Kings Norton, Birmingham, by Will Rigg and Benny Thomas using 125 and 250cc engines and other components sourced from the Far East, the firm has distributors in Japan, Australia, Indonesia and elsewhere.
Sources: muttmotorcycles.com, motorcyclenews.com, et al
---
N
Nobel
The Nobel 200 Fuldamobil was manufactured by York Noble Industries Ltd, (N. Ireland) between 1958 and 1962 under licence from Elektromaschinenbau Fulda GmbH.
The Nobel name may also have been used in Turkey and Chile.
See also
Fuldamobil Microcars
Source: Wikipedia EN
---
Norman Engineering Company
Founded in 1919, the firm built motorcycle and industrial engines. Initially based in Leamington Spa, they moved to Warwick in 1936.
Norman 143cc four-stroke engines were fitted to the Kenilworth scooter. They were also fitted to Italian motorcycles of the 1920s such Alfa and Doglioli & Civardi.
Motorcycle engine types included types E, EC, ECR (170cc) and MC (175cc). Production of motorcycle engines ended in 1936.
Sources: Wikipedia, et al.
---
North British Machine Company (NBMC)
Located at 24 Carlton Place, Glasgow, the company bought several Barr & Stroud engines, so it seems likely that they produced motorcycles, possibly between 1903 an 1909.
In the 1950s they sold motoring accessories, tools and equipment to the motor trade with customers throughout Scotland, and were agents for Elswick-Hopper bicycles
They may well have been related to The North British Motor Company of 310a St Vincent Street, agents for Clement, De-Dion and Lanchester Cars.
Sources: talkingscot.com, classicmotorcycleforum.com
---
O
Orwell
Manufactured by Ransome Sims and Jeffries in 1919, the Orwell was an electric sidecar combination with the batteries located below the sidecar passenger seat. The machine was road registered for road use and tested, but does not appear to have progressed further than prototype.
Source: Graces Guide
---
Oxford, 1899
The Oxford motor bicycle, a machine with a motor carried over the front wheel, which it drives with a chain, very much after the style of the Werner motocyclette, which machine it is probably an improvement upon, and the Oxford motor car, built either as a three or four-wheeler, at £90 and £95 respectively.
From a report on the 1899 Motor Show (Cordingley)
Source: Graces Guide
---
P
Peacock Engines 1903-05
---
Peel 1963-1964
---
Petty Weslake 1970s
---
Plater
Manufactured by J. J. Plater and Sons, Birmingham
J. J. Plater and Sons.
A variety of trailer and forecarriage bodies in wickerwork are exhibited on this stand by Messrs. J. J. Plater and Sons, of Birmingham. In addition to these, various descriptions of baskets suitable for tradesmen's work are also to be seen. (Stand 75.)
The Motor Cycle November 25th, 1903. p853
Crystal Palace Show 1903 Index
---
Powerdrive 1955-1960
---
Precision of Northampton
Manufactured by Precision Motor Co., Derngate, Northampton, 1902 to 1906. Offered complete machines powered by Minerva which they built under licence to the French firm, and also sold the engines separately.
Sources: Motor Cycling magazine March 1902, Tragatsch p252, et al
---
P.T.S.
Manufactured by Heinle & Wegelin of Germany, the PTS Auto-cycle was a tricycle developed along the lines of the Rüb & Haab and sold in the years 1899-1900 by Patents Trading Syndicate of Chiswell Street, London, E.C.. It may also have been marketed in the UK as the Liliput.
---
R
REG 1950s-60s
---
---
---
S
Sabella
Manufactured by the Sabella Car Co., Albany Street, W.
A RUN ON THE LATEST SABELLA.
WE recently had a run on the latest type of 8 h.p. Sabella cyclecar (the Sabella Car Co., Albany Street, W.) This vehicle is driven by an 8 h.p. J. A. P. engine, as are so many of the light cyclecars now on the road. The engine has an additional external flywheel, and is cooled by a fan driven by round belt off the mainshaft.
The Motor Cycle, 1912.
---
Safari
Manufactured by Geier
"In the new Safari moped, introduced at the 1958 Earls Court Show, Stuart and Payne Ltd. appear to have a real winner, for this German machine - powered by the well-tried Sachs engine in either two- or three-speed forms - offers a superb performance, coupled with a simplicity of design which argues both durability and freedom from adjustments."
---
Scootacar by Hunslet 1958-1964
---
Sgonina 1922-23
---
Sheffield Minor 1915
---
Stainless
A Stainless flat-twin engine is fitted to a 1911 Zenith in the Thomson Museum in Palmerston North, New Zealand. Embossed on the crankcase is "Stainless Motor Co Ltd / Stainless England"
Source: oldbikemag.com.au
---
Stella of Ipswich 1960-1963
---
Sutherland
Built by Mr E Sutherland, this unique machine was powered by the 500cc Excelsior Talisman triple which usually powered the Berkeley.
Sources: Brian Avery, et al.
---
T
Tamplin Cyclecars 1919~1920
---
T.B. Cyclecars 1919-1924
---
Tredagh
Manufactured by P J Fulham in Laurence Gate, Drogheda, a bicycle shop. Drogheda is 50km north of Dublin.
Robert Nason writes, "It's more than likely that they made one or two machines and no more." He also states that a surviving machine presented as a Tredagh is of dubious heritage.
Source: Motorcycles 1867-1930 FB Group.
Facebook Warning!
---
The Tourist
Knap machines were sold in England under the name "The Tourist". Information is sparse, so they may have been Knap automobiles rather than motorcycles. Knap motorcycles were advertised for sale in England in 1903 by Kennard of 54 Hans Place, London.
Sources: lestricars.es.tl, historicar.be, Graces Guide.
---
U
Unity Equipe
26-30 Lowgates, Staveley, Chesterfield.
Unity Equipe specialised in Manx Norton, Triumph & Triton motorcycles. Alloy and fibreglass tanks were included in the 54 page catalogue of 2015, believed to have been their last. That year they sold the business.
In 1978 the firm bought the rights to the Manx name from John Tickle. The rights were passed to Bernie Allen of Wiltshire in 1989, who sold the name to Andy Molnar in 1994.
---
Utopian 1914
---
V
V.A.L. 1913-1914
---
Vickers 1921
---
Vimp Microcars 1954
---
Volta Sidecars 1920s
---
W
Warrilow
Manufactured around 1906 by Warrilow & Co. of Weston-Super-Mare, the motorcycles were available with engines of the customer's choice. A known survivor is fitted with a Quadrant 454cc engine verified to be of 1906 manufacture.
Source: Yesterdays
---
Whitlock Frames
Mick Whitlock of Horndean in Hampshire built trials frames, and was involved in the production of the Cheetah trials machines which were supplied in kit form in the mid to late sixties.
He also worked with Beamish, for whom he produced the RL250 frames.
---
Wilcomoto 1981-1983
---
Windle Sidecars
Terry Windle manufactured Formula 1 sidecars with monocoque chassis and Formula 2 sidecars with tubular frames for use in amateur sports as well as in the motorcycle world championship. His machines won a total of five drivers' championship titles between 1977 and 2002. Terry Windle decided at the end of 2009 to retire.
The Windle marque was revived by D&D Sidecars which produced tubular frames for F2 outfits.
Source: Wikipedia DE
---
Wolseley 1912
---
Y
Yr Glanaf
Built in Caerphilly, Wales in 2017, the electric three-wheeler has a wooden body which leans into corners enhancing the handling. It has been displayed at the National Waterfront Museum in Swansea.
Source: ltdevelopments.com
X
Xtra Cyclecars 1920s
If you have a query about vintage British machines please contact us