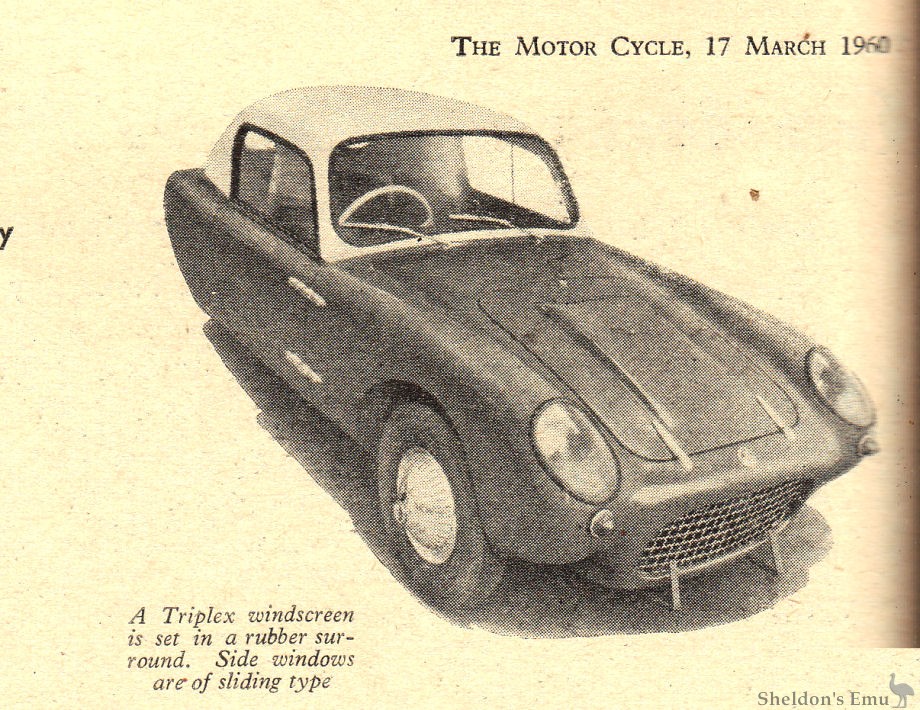 Berkeley Microcars
Berkeley Cars Ltd of Biggleswade, Bedfordshire, built front-wheel drive microcars with motorcycle-derived engines of 322cc to 692cc from 1956 and 1960. They also built miniature caravans which could be towed by a motorcycle.
Designed by Laurie Bond who formed an association with caravan builder Charles Panter in 1956, the first machines were powered by British Anzani 322cc two-stroke twins, followed by Excelsior 328cc twins and 492cc triples.
Then came the 3-wheel T60, which was commercially successful and produced in large numbers. It was available as a coupe or a convertible in Standard and DeLuxe, the latter with extra instrumentation and a spare tyre. Introduced in 1960, the T60 had a bench seat for two at the front, and could squeeze two kiddies into the back. In 1960 they released the T60/4 with four separate seats. Popularity of the T60 was in large part attributable to the laws at the time which allowed them to be driven on a motorcycle licence and much lower road taxes for this class of vehicle.
Berkeley ended production late in 1960, and shortly thereafter the company entered liquidation. In total some 4100 cars were built.
Models include:
T 60 328 cc Excelsior two-stroke twin, Sports Four-seater (3 wheeler)
B 95 - 692 cc Royal Enfield twin, Sports Hard-top
B 105 - 692 cc Royal Enfield twin, Sports Hard-top
Q/QB 95 - 692 cc Royal Enfield twin, Four-seater Two-seater
Q/QB 105 - 692 cc Royal Enfield twin, Four-seater Two-seater
B 65
Bandit
Sources: wikipedia.en, Bruce Weiner Microcar Museum, 3-wheelers.com
If you have further information or a query related to this page, please contact us