Snob Motorcycles
A Brief History of the Marque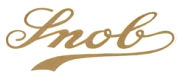 Snob Motorenwerk GmbH, Düsseldorf Oberkassel, 1921-25
The predecessor of the company was Rhein-Motorenwerk.
Built 154cc IOE engines for Hilfsmotor and lightweights.
They were also very competitive, using OHV engines designed by Karl Döpfner. Works riders included Pons and Mischke.
During its five years of operation the company produced around 20,000 motorcycles.
Examples of the marque are displayed at the Zimmerman Fahrzeug und Technik Museum and at the PS.Speicher Museum, Einbeck.
Sources: Tragatsch p275, motor-hist-foto.de, de.wikipedia.org.
---
If you have a query or information about these German motorcycles please contact us
---