Mazzilli Motorcycles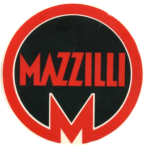 Designed and manufactured by Giorgio Mazzilli 1970-1975
An experienced enduro rider, Mazzilli's off-road machines of 49cc to 248cc models included the RSC 125 and the LHS125 enduro. The majority used Sachs engines, an exception being a Jawa-powered 125 constructed in 1972.
In 1965 he built a handful of machines powered by Albert 175cc engines which he and his friends raced with pleasing results. In 1970 production began with 90 off-roaders which were well-received, and another 100 were built in 1971 and again in 1972.
The final batch of 50 bikes, the 5th series, had alloy tanks, Preston Petty guards and a fashionable headlight shell, also of plastic. Production came to a halt in 1976.
The works of Mazzilli are well regarded in the field of off-road moto sport.
Sources: wikipedia.nl, et al.
See also motomazzilli.it
---
Mon Jul 18 2005
esp-1130436 at aol dot com
mazzilli mb
i have just recently bought the 1977 mb. i know nothing about motorcycles, would like to know if worth restoring, and where i could take it to to have put back in running condition. i live in the orlando, fl area.
---
September 23, 1999
Hi,
Two years ago I sent you a photo my Mazzilli. At this time the bike was not restored.
Today I'm sending 2 pics of the same bike after a complete restoring made by me and Mr. Mazzilli.
All is original and the bike looks like brand new.
Massimo PESCIA -- pescia-massimo at bticino.it
---
I'm sending you 2 scans of my MAZZILLI 125, year 1976. It needs some refurbishment but only rear shock absorber aren't original.
Some technical data:
Model: Mazzilli RCS 125 year 1976
engine: Sachs type 1252 6D GS
displacement: 125cm3
gearbox: 6 speeds
18 hp
front fork: ceriani
rear suspension: marzocchi
wheels: front 3,50"x21", rear 4,00"x18"
best regards
massimo Pescia PESCIA-MASSIMO at bticino.it