Gilera Saturno Sport mit Rahmen und Tank von der Piuma Rennmaschine, die Gilera wurde für Bergrennen eingesetzt, immer wieder modifiziert und umgebaut. Der Motor ist aus einer frühen Serie noch mit geschlossenem Rahmen, telaio chiuso, das Kurbelgehäuse ist nicht wie bei den späteren Motoren, es wurden nur wenige davon gebaut. Ein schnelles Rennmotorrad mit Strassenzulassung.Gilera mit EU-Dokumenten.

Motor:

Große Ventile: Zylinderkopf überarbeitet: Vergaser 32mm: Kolben mit hoher Verdichtung: Kurbelwelle da Corsa: Oelpumpe mit doppelter Förderung: Stosstangen 8mm: Nockenwelle 10000: Getriebeübersetzung da Corsa mit langem 1.Gang: Geänderte Oelführung: Zündmagnet Magneti Marelli da Corsa:

---
Gilera Saturno Sport with frame and tank from the Piuma racing machine. The Gilera was used for mountain races, repeatedly modified and rebuilt. The engine is from an early series still with a closed frame, telaio chiuso, the crankcase is not like the later engines, there were only a few built. A fast racing bike with street legal registration. Has EU documents.
Engine:
Large valves, Cylinder head revised, Carburetor 32mm, Piston with high compression, racing crankshaft, updated oil pump, Camshaft 10000, close ratio gearbox with tall first gear, Marelli racing magneto.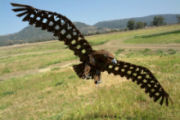 Oldtimer Werkstatt, Switzerland
Restorer of Vintage and Classic Motorcycles
"Cornering on a motorcycle makes me feel like a hawk planing above the asphalt, freeing my head of everyday thoughts." Marius Pfister
Oldtimer Werkstatt