Fantic Choppers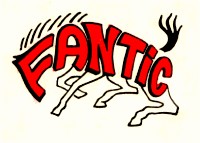 Sun Nov 06 2016
dtheodoridou at gmail.com
Fantic chopper for sale in Greece
Fantic motor barzago TX 134 1974 for sale in Greece. Has been stored in garage for 3 decades. 2nd owner, most parts original. Has driven 23,000 km. Rides well, very good condition
Greece
Images supplied were watermarked.
---
Sat Jul 20 2013
stevekurpyta50<at>hotmail.co.uk
color code
fantic chopper 50cc
hi,would you happen to know the color code for a Fantic chopper 50cc,thanks steve.
ta6 somerset england
Fantic-Chopper-50cc-Somerset
---
Fri May 14 2010
58guzzi<at>libero.it
moto
fantic motor chopper 50
vendo Fantic motor chopper 50 funzionante ma da restaurare serbatoio a goccia i modello cromato
---
Sat May 08 2010
sandzee<at>supanet.c o m
fantic chopper wanted
fantic 50cc chopper
i am looking for a Fantic chopper 50cc in any condition can any body help
middlesex
---
Mon Apr 14 2008
slavicek A T niplpartners.cz
Fantic Chopper 50 cc available
Fantic Chopper 50 cc
I happen to have available a Fantic Chopper 50 cc with a single seat in an original and reasonably good condition.
The only problem is that the bike is in the Czech Republic in Prague
If there is any interest, please, send an e-mail I will be happy to reply.
Prague, Czech Republic
---
Tue Aug 28 2007
farmer 64220 A T peoplepc.c o m
fantic motor
1977 125cc chopper
Need side boxes for 125cc chopper. Let me know the price.
---
Tue Jun 19 2007
kevinpowell A T btinternet.c o m
Fantic Chopper TX 131 125
From This to This
Started dec 06 The bike was a real shed but with a lot of effort it has turned out as you see it today. I have just re registed the bike and hope to use it as much as i can this summer.
K Powell uk
Cambs UK
[Image missing]
Tue Jun 05 2007
doobie666 A T optonline.net
Motorcycle
Fantic Chopper 125cc
Anyone interested in selling a Fantic chopper 125cc.please email
USA
Tue May 08 2007
kevinpowell A T btinternet.c o m
Fantic Chopper 125
Fantic Chopper TX 131 125
I can make the side boxes for the 125 chopper if anybody doent have them or they are damaged. This includes the air baffle spacers hinges battary brackets.
Hope this is of help
Also wanted a pair of chopper125 handlebars and ignition switch.
Cambs UK
Fantic Chopper 125
Fantic Chopper TX 131 125
Picture of my Fantic chopper 125 still undergoing restoration started before christmas 2005.
Also My chopper and Paul Barkers Fab chopper 125 at his workshop.
Cambs UK
---
Mon May 07 2007
indigo A T sbg.at
For Sale
Fantic Chopper 125
I have no time for restore this beautiful Fantic Chopper so I will offer my bike here to sell. I want to get Euro 1.500,- or tell me what you want to pay for it. I can ship it to nearly all countries. Dennis
Salzburg - Austria
---
Fri Feb 16 2007
kevinpowell A T .c o m
Fantic Chopper 125 Clutch Lever Wanted
I am looking for a clutch lever for my 125 chopper. If somebodyhas part of it that would be useful.
K Powell
Cambs UK
---
Tue Oct 31 2006
indigo A T sbg.at
Fantic Chopper 125
TX 141 in original condition
I am selling a very rare Fantic Chopper TX 141 in good original condition. The bike has only 213 km drove. Contact me under »indigoATbg.at« and I wll send you more details.
shippment around the world

---
Sat Jul 08 2006
grinneln A T student.gvsu.edu
fantic chopper prices
I was wondering about how much a 71 ish 125cc chopper would be worth in good condition?
Try the page on motorcycle valuations. Ed.
---
Sun Oct 23 2005
gilbym A T matthey.c o m
fantic chopper 125
could anyone tell me which wires go where in the battery box, 4 in total
thanks martin
---
Sun Jul 17 2005
AVONVALLEYGARAGE A T BREATHEMAIL.NET
fantic chopper
i want a Fantic chopper chopper any offers I WOULD APPRECIATE ANY HELP THANKS!!!
---
Thu Jul 14 2005
ildpuster A T cirkusflikflak.dk
fantic chopper 50cc
i need exhaust for my Fantic chopper 50cc vill pay nice price
---
Sat Jun 11 2005
fam.sas433 A T tiscali.nl
Fantic chopper
hello i have fore sale a very good orginal used seat fore a Fantic chopper can you put it on the site fore sale if you want i can mail you pictures.
Image will be posted later. Ed.
Date: Thu, 31 Mar 2005
subject: 6 volt electronic coil
Email: yukfoo61 at aol.c o m
message: Looking for a coil for my 125cc Fantic Chopper. Ducati part # 32390 2305. Any help appreciated.
Fantic Chopper stickers available at Cutgrafix.com
Date: Tue, 29 Mar 2005
subject: Fantic chopper
Email: slash7072002 at yahoo.c o m
message: Hello, a friend of mine has a Fantic chopper 125cc 1972 or 75 model, and we were wondering if we were to sell it how much we would be looking at?, it has been in storeage most of its life, and is in excellent condition has bearly been driven.
Date: Fri, 25 Mar 2005
subject: Fantic Chopper electrical
Email: YUKFOO61 at AOL.c o m
message: I need a coil/ignition box for a 125cc Fantic Chopper with a Minarelli engine. It has electronic ign. no points. Any help appreciated.
December 31st 2004
subject: Fantic Chopper
Email: yukfoo61 at aol.c o m
message: Looking for 125cc Fantic Chopper parts. Any help greatly appreciated. Thank you.
September 11, 2002
Can anyone help, we are looking for a Fantic motor 50cc chopper moped for our son? We are prepared to pay a good price and will arrange for collection. Any idea where we could get one. We are in the UK. -- Regards -- Bill -- the.chantry at btopenworld.c o m
July 22, 2002
Hello,
Can you please put the following text into your homepage: Wanted: Fantic Chopper 50 ccm
I am very interested in buying a Fantic Chopper 50!. I Live in Sweden, but have no problem buying the right Chopper from anywhere.
Regards/ Answers to: hans.alesund at nexus.se
June 24, 2002
Ciao a tutti,
Sono alla ricerca di ricambi per un FANTIC CHOPPER 50 la lista è la seguente: -marmitta completa - manopole - copri schienale ed altri. Anche informazione dove poter cercare. Grazie. -- georgeschiabolotti at libero.it
Sheldon's Lame Translation, I'm not sure about the parts needed but that is the best I can figure:
Hello everyone,
I'm searching for parts for a 50cc Fantic Chopper. The list is as follows: - mufflers - handle grips - side covers and more. Also information where to be able to find more. Thanks. -- georgeschiabolotti at libero.it
June 21, 2002
Hi, my name is John Young and I have two boys 12 & 14 who already own a FS1-E DX, but desparately want to buy a Fantic Chopper moped. We have the cash waiting. We would prefer a UK bike, but mainland Europe would be no problem. Thanks in anticipation. -- John Young -- executivehire at adamsyoung.fsnet.co.uk
April 17, 2002
Hello
I am looking for a wiring diagram for a Fantic 125 cc chopper 1975 model. all help appreciated -- ellieanne at supanet.c o m
March 3, 2002
RE: Fantic Chopper TX 134 /1974
Hi can anyone help me out ? I'm looking for a Blueprint or Drawing with sizes of the Sissy Bar for this Chopper
Thanks, Allen in Germany
mailto redblood50ccm at gmx.de
November 24, 2001
FOR SALE 1974 FANTIC CHOPPER ORIGINAL COLOURS DECALS ETC A CHANCE TO OWN A RARE PIECE OF THE 70'S GOOD RUNNING ORDER £2250 e-mail Richard at rjmp.fsnet.co.uk
November 10, 2001
Hi, I am starting to restore a 1972 Fantic Chopper and a 1977 Fantic supersix. For the Chopper I am looking for front mudguard, grips, white pedals, decals, rear sprocket and any new parts to replace my rusty ones. The supersix needs exhaust, clocks, switch, loom and again any new parts I can find, good price paid. -- cheers Steve. -- steve at flashbackbikes.co.uk
October 25, 2001
HI THERE, BECAUSE OF YOUR WEBSITE I HAVE MORE INFORMATION ABOUT THE FANTIC CHOPPER I WOULD LIKE TO SELL. I STAY IN SOUTH AFRICA ,JOHANNESBURG AND HAVE HAD THE BIKE FOR ABOUT SIX YEARS. UP UNTIL NOW I HAVE HAD NO LUCK GETTING ANY SPARES FOR THIS BIKE. THIS BIKE IS NOW UP FOR SALE !! EMAIL ME FOR ANY OTHER INFO. -- paul yaffe -- effayap at hotmail.c o m
August 11, 2001
hallo ik ben op zoek naar een Fantic shopper 50cc van rond 1974.
maar het valt niet mee om er een te vinden .
dat blijkt wel aangezien ik al jaren zoekende ben en nog steeds niets gevonden heb helaas
aleen deze origineele foto uit een schoolboek heb ik in mijn bezit.
als er iemand is die een chopper heeft staan (50cc)
liefst een opknapper omdat ik graag sleutel .
mail mij dan even alle informatie is van harte welkom -- h.dekeizer -- h.dekeizer2 at chello.nl
From Sheldon: Double Argh!!!!! Dutch... Darn,
About all I can figure out is:
Hello, I looking for a 1974 Fantic 50cc Chopper. From there on I am lost. Anyone able to translate this for us?
September 20, 2002
Hi Sheldon,
I saw this message, so i contacted the man. He was looking for a Fantic chopper, he found one almost a year ago. So the massage is not necessary anymore. -- Greetings Eddy -- eddy at lizan.myweb.nl
July 26, 2001
Who knows how to make a Fantic Chopper TX 137, Year 1974, 50ccm Faster than 50MpH. My Fantic Chopper has at this Time a 19 Bing Carb. The front chain Drive is 14 Teeth and in back 49 Teeth and runs at top 42 MpH. Would a Trail 50ccm from a Cabellero make the Chopper run over 51MpH. Or a other 50ccm Fantic Motor that would make it run 51MpH
I thank any one for there Help.
Allen Thorp out of Germany
Please use e-mail Address : redblood50ccm at gmx.de
June 19, 2001
I have a 1974 125cc chopper and I need a carb and a fuel tank. if any body
can help please email me thanks. njester3369 at aol.c o m
June 17, 2001
Who knows how to make a Fantic Chopper TX134 Year 1974 Faster ? Can man a 550ccm Dirt Bike Motor from same Company in the Frame ? How fast are they in other lands ? -- Thanks -- Email redblood50ccm at surfeu.de
April 15, 2001
Sheldon I love the site! A few months back I found 2 125cc Fantic Choppers. I have sent a picture in this email of a 1st style 1973 Italian version Fantic Chopper that came from a old Fantic dealer in Pennsylvania and was used as display but never rode and still looks new. Its documented to 21 walking miles after being moved around for some shows only. The next email picture is of a 1974 2nd style English model that was found in Pennsylvania also and has only 376 miles and still looks as new as the other bike. Both bikes had rare paperwork and clear titles and one even had a warranty card that was never sent back to the dealer. I am amazed how they both survived in like new shape. I now have them both in my home in Michigan and was wondering if you would consider these pictures for the Fantic page. These are my favorite motorcycle made as they seem to have been the only factory made long forked easy rider looking chopper. I also have 4 others to ride/restore. Thanks. -- Jlcyclepath at cs.c o m
April 15, 2001
This is the other English style 74 model. If you could please consider I would like to put after the pictures: Wanted Fantic Choppers any condition or parts Please contact Jeff at (616) 677-2261 or email jlcyclepath at cs.c o m . Best wishes.
April 10, 2001
Fantic chopper Wheels.
Good Condition £75.
e-mail sportsmoped76 at aol.c o m
April 8, 2001
I am desperately trying to buy another Fantic Chopper 50 as the one I am restoring isn't going to well due the lack of parts. Can anyone out there sell me a complete 50cc chopper? Any condition will do but must be complete, and a restored one would be even better at this busy time in my fading youth.
CASH WAITING!!
Regards
Tony Collins tony at autoeurop.co.uk
April 4, 2001
Dear Fantic gang,
Here is a list of chopper parts I have for sale.
Front and rear wheels
Rear mudguard
Air filter
Chopper cables
Rear light lens
Exhaust guard
Toolbox ends (2)
Footpeg bars (3)
Clutch lever handlebar bracket
Throttle
Front mudguard bracket
Chain adjusters
125 light switches (2)
125 Fork yorks (3)
Rear brake hub
Horn (new)
I may be interested in anything Ti or Super T.
e-mail sportsmoped76 at aol.c o m
April 3, 2001
Just got back from Italy with some Fantic gold ..New forks 50 cc chopper £120.00.. 125 cc chopper £140.00 50cc trail £120.00 transfer Chopper set £25.00 .and more.
Regards Bob.
Bob Wright Motor Cycles
4 Orchard Street
Weston Super Mare
North Somerset UK
Email : Bob at Bobwrightmotorcycles.co.uk
http://www.bobwrightmotorcycles.co.uk
Tel : 0 1934 413847
Fax : 0 1934 642221
(+44 1934 413847 - if calling from outside the UK)
March 27, 2001
I have quite a lot of Fantic Chopper parts for sale. I'm also looking for any Super T parts or a complete Super T or Ti.
Please e mail me at sportsmoped76 at aol.c o m
March 11, 2001
Thank you for putting me in your Site. I have got some help from it already .
I am looking for Tips to make my Chopper TX134 Year 1974 faster . Here in Germany the 16 Year old Kid can Ride bikes up to 80Kph, that is the same as 50 MPH. My Fantic runs 68 Km/h or 42.25 Mp/H .
The Insurance is to High. Can Any one help me with tips to make this Bike run 81 Km/H or at least 50Mp/H. At the Time I have a Chaindrive 14 Teeth Front and 49 Teeth in back with a 19 Bing Carb. The Motor has 48ccm and 4,8 PS : Horsepower.
I Thank any one for there help .
Allen Thorp out of Germany
Please use email Address : redblood50ccm at gmx.de
Thank you and keep up the good work .
PS a good Address for Parts is on this Site from December 2 1999
March 8, 2001
Hi Sheldon
Couldn't find the website re the Fantic choppers...???
Here's my saddest acquisition:
regards
Tony (very sad) Collins

March 7, 2001
Hi there,
My name is Erik Peek from The Netherlands and I am looking for a FANTIC MOTOR CHOPPER 50CC in good condition. Do you have one for sale?? Please let me know. Reactions from all over the world are welcome as long as a transportation at a reasonable price can be arranged.
Thanks! Erik Peek. peekeg at wolmail.nl phone: (0)40 2061662.
March 6, 2001
Dear sir,
Please place this advert for me.
Fantic Chopper parts for sale or swop.
e-mail sportsmoped76 at aol.c o m
Thanks,
Andy.
February 16, 2001
FOR SALE
2 Fantic Choppers Both 125cc, One is English the other is Italian. Have one English Log book. Both bikes have some parts missing.
For Further Details, Please ring Trevor on 0771 4768837 -- tashawhix3w at supanet.com
Can you please post this add on the Fantic site for me.
Wanted FANTIC SUPER T, any condition considered.
Contact Andy at mrandycarter at aol.com
Thanks,
Andy.
---
January 28, 2001
FOR SALE
2 Fantic Choppers Both 125cc, One is English the other is Italian. Have one English Log book. Both bikes have some parts missing.
For Further Details, Please ring Trevor on 0771 4768837 -- tashawhix3w at supanet.c o m
August 14, 2000
The hottest project pictures on the net!
This chopper has been checked by local shops and is a favorite at gatherings and shows. Only the forks and frame have been modified. The fork was lengthened 2' and the frame lowered 3". All parts are original Fantic! The gas tank has been turned 180deg.
The final picture shows the bike completed. email me for details iceclipper at hotmail.c o m
May 4, 2000
Hi my name is Geof and I have an ad featured on this page dated 14/02/99 which the E-mail address is out of date my new E-mail is geofhole at orange.net or you can ring me after 17:00hrs GMT on 01749870145 uk prefix 044 in front.
I still require parts for my Fantic Chopper 125. I need one or both side pods in ANY condition to make moulds from, a rear brake cable(prefer new if poss). I have some new and second hand spares for swap/sell, lots of info and 10+ years restoring the Chopper I may be able to help you. geofhole at orange.net
February 15, 2000
I have owned several Fantic Choppers over the last few years, including 50 and 125cc. I have sold them all now, except for my 50, to allow me to concentrate on restoring my Garelli Tigers and Rekords.
I have a few new parts hanging around. Drop me an e-mail if you're stuck for a part and I'll see what I can do.
I also have a fully restored Garelli Rekord for sale. I bought it with a job lot of Garelli bits a while back. It's a real beauty and runs and rides very well. To restore one to this state would cost well over a grand. I'll take £595 for it. brent at fielderb.fsnet.co.uk
December 14, 1999
Hi am from Copenhagen. I have just bought a Fantic Chopper. I would like too see some pictures of it (50cc). I have also heard that there is a motor with 5 gears. Mine has only 4, so I would like to know if there are some one there know if that is right. Please mail me. www.vwbs.dht.dk
I am desperately seeking spares for my 50cc Chopper. Can anyone any where help me? I need exhaust system (fish tail especially Speedo + cable, rear shock absorbers. I have access to many new parts but not these if you can help. Also anyone out there got a photo of a 50cc chopper to aid my restoration please e-mail me: tony at autoeurop.co.uk -- Tony Collins
Anyone with a complete TX 131 chopper for sale?? How much is do they cost in $$$$??? I live in Denmark and are willing to pay top dollars for a good one. It must be 50ccm. Just mail me at: Torsted at get2net.dk -- Klaus Jørgensen
Help me please. I need parts to repair my Fantic-Motor FM 1381-Pony BW can you tell me where I can get some? -- TTrefzer at aol.c o m
April 16, 1999
I have a Fantic TX-131 Chopper which is in need of correct headlight, taillight and exhaust system, turn signal and someone shortened the fenders on a very low mile original bike. The bike is identical to the picture on the site other than the parts I have listed missing. Can anyone direct me to a source for these parts? -- Jeff Lynema -- MiniCycle1 at aol.c o m
February 14, 1999
Hi. I have around 4 to 5 Fantic Choppers (125cc) in different states and I am restoring one to original condition. I need bits desperately can you help me please? I can supply part numbers and info or swap some of my duplicated bits. As you guessed I am new at all this!!!! Cheers. Will supply more and better stuff when I got the hang of it.
E-mail me at: geofhole at orange.net
Dave adds on Fantic:
>> Fantic's are Italian mostly 2 stroke. Peter (friend of mine) picked up a 125 Fantic Chopper the other day, late 70's thing. In the US, Fantic is primarily known for their trials bikes. And at that not too well known as Beta, GasGas, etc. seem far more popular.
>So they did choppers too, eh? Well even Morini had their low points...
From: Karen Lynema [mail-to: klynema at remc8.k12.mi.us ]
Sent: Monday, August 17, 1998 5:48 PM
Subject: Fantic Chopper
Interesting that your friend just bought a chopper. My husband just returned last week from Alabama with one! Do you have any other info available on these? klynema at remc8.k12.mi.us
Have a GREAT day!
Take care, KAREN
:) SMILE!
WANTED: Fantic Chopper Bikes and/or Parts especially lights (head light, tail light, turn signals) Fenders and Exhaust System. Please RSVP to: Karen klynema at remc8.k12.mi.us
Well I am pleased to see I am not alone in this world I have both Fantic choppers, a 125 fully restored, and a 50cc next project on the cards. Any one wanting info on the like please email me
I have photo and articles etc
regards
Tony Collins autoeurop at usa.net
If you have a query or information about Fantic motorcycles please
contact us