Geha Motorcycles 1910-1917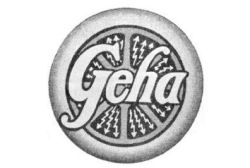 Manufactured by Gebhardt & Harhorn of Berlin-Schöneberg 1910-1917
The firm also built electric vehicles designed by Victor Harhorn, previously of BEF. These were all but identical to those of BEF.
Geha was acquired by Elite-Diamantwerke AG in 1917 along with Hentschel & Co., and they built the Geha electric vehicles under the Elite name until 1924.
N.B. Unrelated to GEHA 1920-1924
Source: Axel Oskar Mathieu Archive.
---
If you have a query or information about these German motorcycles please contact us