MotoAuto Motorcycles by Biagini
A Brief History of the Italian Marque
Manufactured 1957~1980
Established by Livio Biagini, Via G. Mazzini 174, Bologna
When Bruno Cavani retired on April 4, 1957, management and ownership of the plant and equipment transfered to Livio Biagini, along with the rights to import and market DKW motorcycles and components.
The manufacture of Hummel engines in Bologna is also specified, provided that the minimum of 3,000 units per year are constructed. As a result, the relationship with Auto Union DKW remained in good stead.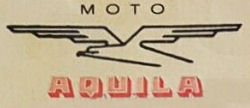 A small brochure was published (early in 1957, it is believed) advertising the Aquila 175 four-stroke and a 75cc four-stroke, with an Aquila logo.
Numerous images of MotoAuto machines:
digital.fondazionecarisbo.it
digital.fondazionecarisbo.it
Notes:
1. digital.fondazionecarisbo.it writes: "The DKW representation passes to the MotoAuto company, always at the headquarters in via Mazzini 174 (the presence of the Motauto brand on the motorcycle frame places the recovery after 1958)"
2. carrozzieri-italiani.com writes "Motoauto". "Very few specimens were produced between 1959 and 1964 were distributed by Motoauto SpA of Bologna, the Italian importer of DKW."
3. Several companies used the name "Aquila"
Sources: Museo del Patrimonio Industriale, Bologna, et al.
If you have a query or information about these Italian motorcycles, please contact us
---