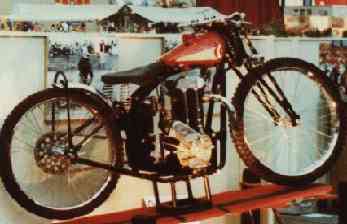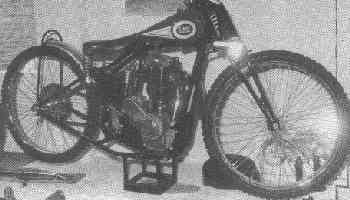 The Lady (1928)
The 1928 "Lady" from Belgium.
The actual type of JAP engine is unknown other than that has twin ports.
---
13-Dec-2019
rovlie at zeelandnet.nl
Hi,
I see you have a picture of a Lady Dirttrack. Is the owner known and is it possible to get this picture in a higher resolution?
The Lady Dirtrack is from early 30s and probably has a J.A.P. KOR engine.
The ex 350cc Lady dirttrack of van Dijk is still existing.
Regards,
Ronald
Lady motorcycle specialist
Netherlands
No higher resolution image available, nor any further information at present. This page is from an archive rescued some years ago. Ed.
About the Speedway Workshop Archive