A.R.M. Motorcycles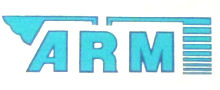 A.R.M.
Jesús and Pedro Romero established Romero Motos in Barcelona where they built competition motorcycles from 1982 to 1989 for enduro and motocross, and a 125cc road racer.
The firm was the successor to Anvian of Rubi. Prior to that the brothers worked with Bultaco. During that period Jesús suffered a serious leg injury in training and came close to losing it. Bultaco sent him to work with Derek Rickman in England, after which he raced Montesa machines as a privateer, with Pedro as mechanic. In 1969 he retired from from the sport and from motorcycling in general for about three years.
He returned to his passion and opened a small workshop in Cardedeu, Barcelona, and after a couple of moves opened Romero Motos.
The A.R.M. motorcycles were fitted with 125, 250, 330 and 370cc Tau engines. Some 86 machines were built, and gained laurels at both national and international events.
Production ended in 1989, and they returned to mechanical repairs and race preparation.
Ivan Silva (aged 13!) won the Spanish 75cc championship for the Romero team in 1995. Romero also raced jet-skis 1995 to 1997, taking the Aprilia Cup. At the turn of the millenium they raced Honda RS 250 machines in the CEV championship series.
In later years, they won the 2007, 2009, 2010, 2011, 2012 & 2013 Spanish classic motorcycles championships (2nd in 2014).
Sources: wikipedia.es; romeromotos.com.
---