Grindlay-Peerless Motorcycles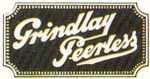 A Brief History of the Marque
Built in Coventry from 1923 to 1934, early models had 490cc JAP singles and 350cc Barr & Stroud sleeve valve engines. Subsequently they used a large variety of power units from Rudge Python, JAP and Barr & Stroud in capacities ranging from 248cc to 996cc. There was also a 172cc Villiers Super Sport two-stroke.
Racing success was achieved by Bill Lacey who set a world record in 1928, and also by Jan Mocchari of Czechoslovakia and Karl Aboart of Austria.
The company built sidecars before it built motorcycles.
More Grindlay-Peerless History...
---
Wed Nov 19 2014
tom at tomgrindlay.com
Grindlay Peerless
Hey guys,
After a bit of unsuccessful searching, I was wondering if there are any of the old Grindlay-Peerless bikes about?
Thanks for your great website.
Tom
Colorado
---
Mon Sep 10 2012
thefrenchowl<at>btinternet.com
JAP engine
Grindlay Peerless Steve Lacey 1000cc
Hi, Found these 2 photos on the web. From the watermark, I assume they come from your site but I can't find them. I'm interested in finding more photos of this special racing JAP engine. Can you help? Thanks in advance, Patrick Delli in Cheshire
---
Tue Nov 09 2010
rolandser<at>gmaildot com
Grindlay Peerless Frame drawing
Grindlay Peerless VTwin
Hello from France
We have the VTwin engine from which we join several photos and we would like to rebuild a frame to fit our engine, have you some drawings or adresses where we could find informations , how to fullfill this project
Thank you very much
Best Regards
Roland
france
---
Fri Sep 11 2009
bulvice at seznam.cz
Grindlay-Peerless JAP 500 OHV racing engined, 1926
hallo, i have this bike and i'm looking for any information about this. engine is ok, i need some pictures how this bike should look like. thanx a lot, Jezek
Prague, czech republic
---
Mon Mar 19 2007
bobmcgrath21 at hotmaildot com
Grindlay Peerless
Model TI
The two-stroke Grindlay Perless was powered by the very popular 172cc Villiers Super Sport, not a 150. At the time this engine was renowned for the endurance and speed records it held and was in many sporting makes of the late 20's including McEvoy, Zenith, Dot & Excelsior. Excelsior won the Lightweight TT in 1929 and catalogued a Super Sports powered bike that year also. I won't list all the more utility makes that also used the Super Sport. Having a 172 Super Sports powered machine in your lineup was very acceptable in the late 20's. Pity Villiers stopped making them in 1932.
Australia
---
Fri Nov 24 2006
bsa-fury at yahoodot com
Grindlay Peerless at Brooklands Circuit
Grindlay Peerless replica of Bill Laceys 500 which was the first single cylinder 500cc motorcycle to cover 100 miles in one hour at Brooklands. The factory made 6 replicas called the "100". This example was tuned by Wal Phillips, Bill Laceys mechanic and achieved a Brooklands Gold star by lapping at 100mph on Brooklands outer circuit.
England

---
If you have a query about Grindlay-Peerless Motorcycles please contact us
---