The 1936 250 Super Sport had swinging arm rear suspension, one of the typically advanced features of the marque. This style of suspension developed into what was later known as "plunger", and was not commonplace until two decades later.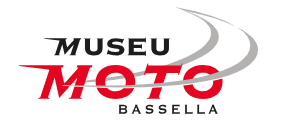 The museum has a core collection of some 200 motorcycles along with a wealth of related historical information. There are frequent special exhibitions and many motorcycle-related social events.
The focus of the museum is, of course, Spanish motorcycles.
More information: Bassella Museu Moto
Fine photography by
Phil Aynsley