WELKOM OP MIJN BITRI-SITE!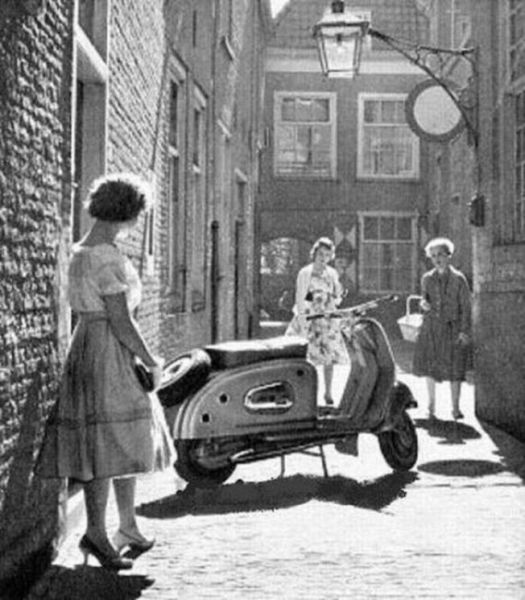 Deze site is geheel gewijd aan het Nederlandse scootermerk BITRI.
Medio 50-er jaren waren scooter voor vele mensen de eerste mogelijkheid om zich gemotoriseerd én enigszins beschermd tegen weersinvloeden te verplaatsen.
In de schaduw van de duizenden Vespa's en Lambretta's, die (tezamen met een aantal Duitse fabrikanten) de Nederlandse markt overspoelden, begon in Dokkum de "N.V. Nederlandse Scooterfabriek" met het produceren van dit populaire vervoermiddel.
Tussen 1955 en 1964 rolden er circa 4000 Bitri's van de productielijn, die wereldwijd werden geëxporteerd.
Deze vaderlandse industriële geschiedenis is nagenoeg onbekend, zelfs in oldtimerkringen, maar hopelijk brengt deze site daar verandering in.
Veel leesplezier!
Freddy Beekman
This site is dedicated to the Dutch scooter BITRI.
In the mid 1950's a scooter was for many people the first opportunity to for motorized transport which provided an element of weather protection.
Despite the thousands of Vespas and Lambrettas and numerous German manufacturers which flooded the Dutch market, the "N.V. Dutch Scooter Factory" was established in Dokkum to produce this popular means of transport.
Between 1955 and 1964 approximately 4000 Bitri scooters rolled off the production line and were exported worldwide*.
This patriotic industrial history is almost unknown even in classic car circles, but hopefully this site will change that.
Enjoy reading!
Freddy Beekman
* Not really. See Abroad

Mijn andere site: www.klassiekrijden.nu
---