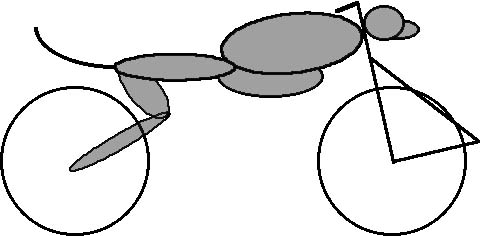 Greyhound Concept Sketch
Not much is known of the first Spagthorpe model released after the marque was revived in 1981. It was a named sportbike with reverse Earles-Fork suspension (later used on the Yorkie) and in which the rider was a stressed member of the frame.
Braking caused the front-end to rise and thus put more pressure on the rear and allowing the rear brake to be more effective. Discontinued shortly afterwards due in no small way to the outcome of the famous Lord Davenport crash inquiry when he sued the Spagthorpe Company after flipping his Greyhound completely over during a spot of emergency braking.