Magnat-Debon Motorcycles

Made in France
From: 1906-c1958
See also: Terrot
Magnat-Debon
69 cours Jean-Jaurès
GRENOBLE (Isère)
Some models from the 1920s had OHV Blackburne engines.
Magnat-Debon components were used in Nougier motorcycles.
Magnat Debon.
A flat twin engine embodying several novel features is carried in a cradle attached to an equally unusual frame. In the sump of the engine is a simple two-speed gear, and a cone clutch is mounted externally, the final drive being by belt. Opposed valves are employed, the exhaust being overhead, and a single tension spring working through rockers is utilised to return both inlet and exhaust valves. Mechanical lubrication is used.
In addition to spring forks both saddle-pillar and rear portion of the frame are sprung, and all springs are totally enclosed. An extremely neat metal tool drawer is fitted directly below the carrier and contains a very complete outfit of spares, as well as the necessary tools, each in its own special compartment.
The Motor Cycle, October 1919
Models:
1912 "Course" 441 cc single cyl. 75 x 100 mm, OHV, belt drive 10-11 h.p.

1913-1920 "Aviation" 397 cc single cyl. 75 x 90 mm, OHV, belt drive 8 h.p. @ 3.800 rpm

1929 Type LMC 175cc

1929 Type LMP 175cc
1930 models:
2 cv 175
Type LMP Tourisme standard
Type LMSP Sport standard
Type LMC Tourisme confort
Type LMOS Sport confort

3 cv 250 cc
Type AOT Tourisme confort
Type AOS Sport confort

3 cv 250 cc luxe
Type MOTC Tourisme luxe.
Type MOSC Sport luxe.
Type MOSSE supersport.

4 cv 350 cc
Type EST Standard
Type BOT Tourisme luxe
Type BOS Sport luxe
Type BOSS 2 Supersport.
Type BOSSC 2 Supersport confort

5 cv 500 cc
Type NMOT Tourisme légére
Type NMOS Sport légére
Type NMOSS 1 Supersport, un echap
Type NMOSS 2 Supersport, deux echap
Sources: JLB Creations, Terrot Club Pyrenees, A. Vassiliadis.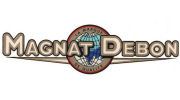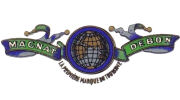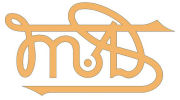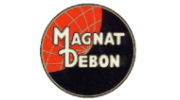 ---
15-Jun-2018
davelloyd.jones04 at gmail.com
Magnat Debon LMG Frame 453222, engine 236358
Looking for date of manufacture and any other details for this model

Many thanks in advance

je cherche la date de fabrication et d'autres détails pour ce modèle
Merci d'avance
David Jones
France
---
14-May-2018
craigemond at hotmail.co.uk
1950 M3T "racer" (?)
Engine - M3T, Number - 298 829, 100cc, 1950
Frame number 334271
I am looking for any information that anybody may have on this Magnat-Debon motorcycle. I have been told its a "racer" model ?. What would be helpful is any photograph of what the motorcycle should "look" like as a restored finish or as it came from the factory in 1950 ? Also, is there a contact for any purchase of spares (where available) I could have ?
Any history or correction of the model of motorcycle would be greatly appreciated.
Craig Emond
Scotland
I believe the M3T is the equivalent of the Terrot MT1.
---
Thu, 22 Feb 2018
BLACKBURNE CVA2734
I search: cylinder and rocker top inlet for Blackburne engine N° CVA2734. Motorcycle : Magnat Debon BOSSC2....
Posted under Blackburne Engines
---
Mon, 25 Sep 2017
steve at srjones.co.uk
Magnat Debon 100 MTR 1939
Hi I'm currently restoring the above bike and am trying to identify the original colour scheme. Can you assist?
Thanks, Kind regards
Steve Jones
Sufolk United Kingdom
---
Wed Aug 17 2016
susan.clay114 at gmail.com
Recondition Engine
1957 Magat Debon 125 EMS
Just bought this bike and might need an engine any idea where I can find one please
france
---
Thu Oct 29 2015
Ali_Hud1966 at yahoo.com
Age of Magnat Dubon / Terrot
Magnat Dubon / Terrot 350
Engine Number 71170M
Frame Number 101344
Any other information would be useful?? I need a speed drive and cable and also any information / manual would be very useful
Many thanks
Alistair Huddleston
Scotland
Editor's Notes:
There is a page on Terrot serial numbers here:
http://terrot.france.free.fr/index.php?page=datation
This this would make Frame # 101344 date from 1930, if Terrot and Magnat Debon use the same sequences. However, the information below only serves to confuse the issue.
Yesterdays have a record:
Magnat Debon 1929 Type BST 350 cc s.v.
frame#123454
engine #73161M
Sotherbys:
Lot 199: Magnat Debon Terrot B (1929)
Chassis number 85251
Engine number 645151
Engine capacity (cc) 350
H&H:
1930 Magnat-Debon 350cc
Frame Number: 92679
Engine Number: 48512
https://cybermotorcycle.com/gallery/terrot-1930/
Bretti Brothers:
Terrot 1930 HST350
Engine number appears to be: N()#70399S
https://cybermotorcycle.com/gallery/terrot-1930/
NB:
Wikipedia mentions a Blackburne-engined 1930 model. They also have an image of a Terrot-engined Magnat Debon Model BSG 350 cc 1930 which is quite similar to the Scottish bike pictured here.
---
Sat Sep 20 2014
cobra520 at icloud.com
TECHNICAL LITERATURE
MAGNAT DEBON 225 SIDE VALVE
Hi

I have just bought a 225cc sidevalve Magnat Debon to restore and am looking for gasket suppliers and technical literature?
Can ou help?

Thanks
Nigel
liverpool
---
Tue Aug 12 2014
prestridgecars at gmail.com

Magnat-Debon Type VMD
I have a Magnat-Debon BMA Type VMD with serial number 180.626. I would like to know where I can find parts and more info on this bike.
Louisiana
Models in this range were VMD, VMDO, VMDG, VMDOG, VMD2, VMDO2. There was also a range of Terrot machines which were probably very similar if not identical, apart from the marques. Admin.
---
Tue Feb 14 2012
vanderbrug<at>aoldot com
bike for sale in the US
Magnat Debon 250cc ?
wondering if I could network to find someone that would value this more than I do.
Colorado
---
Tue May 17 2011
oresteseich<at>hotmaildot com
orestes
magnat debon c4 ts
Hola, soy de Argentina y tengo una Magnat Debon C4TS, busco partes como manillar completo con manijas y avances, portaequipajes, faro delantero y trasero, llave de luces, para dejarla original, muchas gracias. Es una moto fantastica!!!
Argentina
---
Fri Jul 23 2010
moreno.cavani<at>fastwebnet.it
for sale
magnat debon 350 bos 1939
moto funzionante
italy
---
Mon May 24 2010
info<at>tangosierra.de
Magnat Debon 2 Cyl. 500 ccm for sale
I want to sell this 1910 500 ccm Twin-Cyl. Magnat Debon. Should be operational - was last driven at the 2006 Horsepower run in the Netherlands. There are 47 pictures at tangosierra.de/Magnat-DeBon/index.html (404)
If you are interested I expect your honest offer.
Northern Germany
May 25th - from the Forums
This 2-cylinder motor cycle has about 500 ccm and was most probably built "around" 1910-1914. It was restaurated and operated by my father. It should be ready to be driven - it was driven last at the 2006 Horse Power Run in the Netherlands. Since then is is stored in a dry cellar. According to my father this is the only known Version of this 500 ccm model. There are 47 pictures at tangosierra.de/Magnat-DeBon/index.html. Get your own impression of this very seldom and historic vehicle.
---
Sun Feb 07 2010
creafrost at swing.be
retro bike
magna demon 1933 magna demon 1933
Cher Monsieur j'ai découvert une moto de votre marque magna debon de 1933 pouriez vous me dire la valeur de ce vehicule le moteur ne tourne plus en +ou- bon etat mais a besoin d'une revision moteur + painture neuve quel serrais la somme la plus adequate la painture est oxidée cyl.boite tout
Merci d'avance
Miguel
belgium
---
Sat Aug 23 2008
vanbelleghemphilippe at hotmaildot com
Tyres for magnat debon
magnat debon No 191, 194 BMA type VMD
I am looking for tyres for my magnat debon. It should be 23 inch. size 53,5 diagonal and 3,7 thicknes.
Belgium
---
Mon Mar 31 2008
mahistre at aoldot com
Magnat-debon
Magnat-Debon BOSS2
Ma Magnat-Debon BOSS2 sortie des chaînes de construction le 29 janvier 1929. Elle a été commandée à la Foire de Saint-Marcelin (France - Isère) par M André Joly, paysan à Vercoiran (France - Drôme). Elle a été immatriculée le 26 juin 1929.
B = 350cm³.
O = Réservoir en selle.
SS= Super Sport.
2 = deux échappements.
N° cadre : 83 890.
N° moteur : 2 500.
Type moteur : CVA soupapes en tête.
My Magnate-Debon BOSS2 taken out of the construction ranges January 29, 1929.
She has been ordered at the Fair of Saint-Marcelin (France - Isère) by M André Joly, peasant in Vercoiran (France - Drôme).
She has been registered June 26, 1929.
B = 350cm³.
O = Tank in saddle.
SS= Super Sport.
2 = two exhausts.
Number cycle : 83 890
Number motor : 2 500
Type motor : CVA 350cc OHV.

---
Fri Oct 05 2007
mahistre at aol.fr
History
Magnat-Debon
Bonsoir,
Je suis l'auteur de l'historique Magnat-Debon avec les docuements irréfutable. Il est en ligne gratieusement sur :
Good evening,
I am the author of the historic Magnate-Debon with the docuements irréfutableIl is on line gratieusement on fr.wikipedia.org/wiki/Magnat-Debon
Rennes
---
Mon Jul 09 2007
vanbelleghemphilippe at hotmaildot com
magnat debon
Does sombody know the price of my magnat debon from 1934 with extra engine. need to be restaurated. Best regards Philippe.
Belgium

Hello, thanks for answering. I just find n° 191 194, BMA type VMD on the engine qnd on the other engine BMA n° 176è'! type terrot vm; That's all i can find. I hope you can do something with that. Best regards Philippe
---
Fri Jun 29 2007
patrickkeraudren at neuf.fr
recherche de doc
je viens de retrouver une photo de mon arrière grand père sur une Magnat Debon 500cc de 1914.j'ai trouvé sur votre cite une photo de ce modéle. Avez vous des precisions sur cette moto
bringolo

Translation: search for Doc. I have just found a photograph of my great grandfather on a Magnat Debon 500cc of 1914. I found on your quotes a photograph of this modéle. Have you precisions on this motor bike Comme vous me l'avez demandé, voici la photo de mon arrière grand père sur sa Magnat Debon 1914 500cc.J'espère que vous pourrez m'aider pour retrouver les caractéristiques de cette moto.
En vous remerciant

Translation: Here is the photograph of my great grandfather on his Magnat Debon 1914 500cc. I hope that you will be able to help me to find the characteristics of this motor bike. Many thanks.
Magnat-Debon 1914 500cc 646-02
---
Wed May 23 2007
antoine.guary.temec at wanadoo.fr
350cc Blackburne OHV
Magnat Debon
Hello,
I am looking for a 350 cc Blackburn OHV arround 1926 to buy.
It is to fit in a flat tank Magnat Debon (Terrot).
Many thanks for any informations.
Best regards.
Antoine Guary
15 Avenue Milton
54000 Nancy
FRANCE
---
Thu Aug 24 2006
folo86 at libero.it
Magnat Debon
magnat debon ha fabbricato una moto modello LM?vorrei ulteriori dettagli per eseguire un restauro.
ITALY, CREMONA

Translation: magnat debon has manufactured single-speed model LM? I would want ulterior details in order to execute a restoration.
---
April 8, 2001
Mon nom est David Ortega et je n'habite pas en Valladolid " Espagne " vous français cela a été avec un traducteur, et je vous écris pour cette raison: mon oncle a acquis Debon de 350 cc à un Magnat récemment et il veut le restaurer, donc il m'a dit que s'il puisse trouver quelque manuel d'assemblée de ce modèle dans court un Magnat Debon 350 cc de l'année 1929, alors j'ai trouvé cette adresse de courrier électronique pour le demander s'il peut me dire quelque tissu où il peut trouver quelque manuel du Magnat Debon, ou quelques images de l'assemblée du même les remerciements vous.
Another one of Sheldon's lousy translations. Needed the help of BableFish on this one:
My name is David Ortega and I do not live in Valladolid " Spain " French that was you with a translator, and I write to you for this reason: my uncle acquired a Debon Tycoon 350 DC recently and he wants to restore it. He asked me to find a handbook of assembly of this model, year 1929. I then found this address of electronic mail to ask if someone can tell me where he can find a handbook or images of the assembly of the bike. Thank you. -- Dosix at gmx.net
---
August 13, 2000
Hello:
I have a Magnat Debon 500 cc., from the year 1952. I´d like to recieve information about this motorcycle and places where can i get its parts in Argentina or another country.
THANKS.
Sergio M. Moli
Lavalle 41
Venado Tuerto ( 2600 )
Santa Fe ARGENTINA
E-MAIL sergiom at waycom.com.ar
---
September 27, 1999
I am looking for information on a Magnat Debon, built in the twenties. It has a two-stroke-engine with two exhaust-pipes in one cylinder. I wonder if it has 98 or 175 ccm - that is all I could find in my books. It would be great if anyone would have further information (technical data, maybe a picture?).
Hans -- Johann Tilp -- mjtilp at t-online.de
---
August 16, 1999
Very good article on Magnat-Debon in "the Classic Motorcycle" March 1991. I can send you a scan...please specify preferred resolution and format.... Good to see some info on continental bikes... :-) -- regards -- Rich Goth, sydney -- dispater at sia.net.au
---
For TERROT and MAGNAT-DEBON you will find a LOT of informations on our site :
www.i-france.com/TERROT-DIJON/ (no connection 1008)
We have a page of links, where you can find many other resources about old bikes (Peugeot, Gnome-Rhone, Liberia, Indians, etc ). La Memoire TERROT-DIJON -- MEM-TERROT at i-francedot com
---
Bonjour, je suis à la recherche d'une revue technique pour ma moto de marque Magnat Debon type "M4 TM" année 53....
See French Motorcycle Forum
If you have a query or information about Magnat-Debon motorcycles please
contact us