Motorcycle Manufacturers of Finland
This page lists marques for which we currently have limited information.
For a more complete listing visit the Finland Index
Mopeds in Turussa Finland, 1964.
A
AAR
Ice-racing machines built by Aki Ala Riihimäki using, it is believed, Jawa 500cc engines. Aki Ala was a member of the Finnish team which came 2nd in the 2000 Team Ice Racing World Championship. His team came 4th in the 1996 series, 3rd in 1997 & 1998, and 5th in 1999.
---
ASE
Manufactured by Ase Oy in Uusimaa, Helsinki, 1957 to 1962.
Mopeds powered by 49cc two-stroke engines from Teknik (Express) and Mosquito were distributed by Renlund AB of Helsinki.
---
E
Erkkola
Manufactured by Erkkola Koskenkorva, founded by father and son Eino and Matti Erkkola in Ilmajoki. The firm was active from 1950 to 1998 and produced motorised delta-style tricycles for the disabled.
Early machines were powered by 50cc Sachs engines and had Earles-style front suspension. By the 1980s they had progressed to 12 volt electical systems and more powerful Sachs engines until production of those ended and they switched to Moto Morini. Production hovered around 200 units annually, and ceased at the end of the decade.
---
F
Finscoot
Manufactured in India by Electro-Anil en Maharishi Technology Co, Bangalore, these electric scooters were imported to Finland and rebranded in 1975. The duration of the arrangement is unclear.
Sources: OTTW, ekovehicle.com.
---
G
Gladiator
Built by Kim Gunnar Karlsson of Helsinki in 1912.
The motorcycle was powered by a Moser 2 CV sidevalve engine.
Source: OTTW
N.B. The name Gladiator appears frequently in the annals of motorcycling. Search: Gladiator
---
Glamor
Manufactured by Mateko Oy of Kronohagen, Helsinki, from 1957 to 1972
Built under license from FMR Mokuli of Regensburg, these were tadpole-style delivery tricycles powered by Sachs 50cc engines. Three models with varying payloads were produced, and all could be ridden without a licence. Production ceased shortly after the German company stopped building them.
Sources: OTTW, mokuli.de, mop-ed.se.
---
H
Helkama 1970s-1990s
---
K
Kone
Manufactured by Sommers, Häkkstrom & Waldens, founded 1897 in Tampere, Western Finland.
The ship chandlery firm began building bicycles when the Great Depression struck in 1930.
Moped production commenced in 1957, using 49cc engines from Sachs and Husqvarna in models with the same names as their bicycles, Peto, Panther and Jaguar. Production ceased in 1965.
---
N
Norden
Marketed by AJ Soininen Oy of Kuopio, these were Crescent mopeds and utility tricycles built by Nymans of Sweden.
The models were Norden Saxoped and Norden Express 1210, both powered by 47cc Sachs engines and were sold from 1958 to 1960.
---
P
Pyrkijä
Manufactured by Rautateollisuus Oy Pyrkijä of Turku from 1955 to 1964
The firm produced mopeds and a racing motorcycle.
Their mopeds were powered by with 50cc HMW engines. Many of these were sold through the OTK-osuusliikkeet co-op network branded as OTK.
In 1958 Pyrkijäbuilt a competition motorcycle for the Finnish TT fitted with a 49cc DKW model 802 engine. It achieved speeds in the vicinity of 135-140 km/h.
---
S
Sisu 1960-61
---
---
T
Tunturi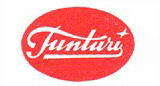 Established in 1922 by the brothers Aarne and Eero Harkke in Turku, Finland, as a bicycle repair shop where they built bicycles and, in the 1950s, mopeds. The Tunturi firm became the nation's leader in the field during that time.
The Tunturi Super Sport, powered by a 50cc Puch VZ50 N4 engine, was built from 1977 to 1987 and had much in common with the Tunturi DX.
Moped models:
Pappa Tunturi
Tunturi Tuisku
Tunturi Maxi (Puch engine)
Tunturi Automat
Tunturi Start
Tunturi Classic
Tunturi Sport
Tunturi Super Sport
Tunturi Trial
Tunturi DX
Tunturi Tiger
Tunturi Tiger S
Tunturi Tiger Air
Tunturi Tiger Aqua
Tunturi Hopper
Tunturi Magnum X
Tunturi City
Tunturi "Lähetti"
Tunturi Break
Their focus shifted to fitness equipment which today is their main product.
Source: Wikipedia
---
V
---
Vapsa
Marketed by OTK-Osuusliikkeit of Helsinki, a cooperative trade wholesaler established in 1918 which produced a wide range of foods, household items, textiles, and construction materials until 1983.
In 1959 and 1960 they marketed Vaspa mopeds which were powered by ABG-VAP and Sachs engines.
Three models were offered, the 592, the 593 SA, and the 593 Sport Special.
OTK also marketed Pyrkijä and Vesta mopeds.
---
Velo
Distributed by Teräs Oy of Vaasa in the years 1959 to 1964, these were mopeds built by Tempo of Norway and rebranded.
Models:
Velo Swing - 1959

Velo Øglænd Swing 1960 - 1961

Velo Sport Swing 1963

Velo Swing 2MA 1964
---
Vesta
Distributed by OTK-Osuusliikkeet, these were rebranded mopeds manufactured by Jalonen Oy of Lahti under license to Crescent of Uppsala.
Powered by 47cc Sachs engines, the Vesta mopeds were available from 1958 to 1960.
---
Viking
Distributed by Teräs Oy of Vaasa in the year 1959 to 1964, these were mopeds built by Tempo of Norway and rebranded.
Viking and Velo are the same, bar the badge and possibly in some cases the colour scheme.
Models:
Viking Swing - 1959 (Same as Temp Swing 270, but blue)

Viking Øglænd Swing 1960 - 1961

Viking Saxonette 110 1962 (Rebadged Tempo 110)

Viking Sport Swing 1963

Viking Swing 2MA 1964
---
W
Winha
Manufactured by Wihurin Yritykset of Teijo, near Salo, 1976-1977
The Winha was built in two versions, enduro and military. Powered by a 340cc vertical twin two-stroke supplied by Kohler of Wisconsin, they had automatic transmission with pull-start, Girling and Marzocchi suspension, and KTM wheels.
The civilian version was painted green and yellow. They were quite inexpensive as the motorcycles qualified for a tax exemption due to power take-off used for agricultural purposes.
Around 70 or 80 machines were built, 20 of which were sold to the civilian market.
The firm also built snowmobiles using the same engine.
Sources: OTTW, fi.wikipedia.org et al.
---
If you have information or a query about a marque made in Finland please contact us
---