Motorcycles Built in Portugal
Notes on some of the rarer Portuguese marques
This page lists brands for which we currently have only an historical precis.
For a more complete listing visit the Portuguese Index.
A
Alma
Created by Manuel Barros de Almeida in 1947 in a factory established at Rua do Rei Ramiro. Alma built their own engines, with the frames and many other components produced by Alberto Carvalho Araujo (ACA) of Braga. ACA acquired the Alma company in 1952.
Alma of Portugal is unrelated to the French marque of the same name.
Source: Motos de Portugal
---
AJP
Created by António Jorge Pinto, manufacture began in 1987 with the 125cc Ariana using a Casal engine - 25 of these were built. Then came the AJP Galp 50cc, which was to be marketed by Casal who withdrew at a late stage causing many problems for Pinto's company. Having survived that episode, production of the 125cc PR4 began in 2000 using an Asian engine, with three models, Enduro, Supermotard and Trail. These were followed, from 2004, by 200cc and then 250 and 450cc Suzuki-powered machines.
From 1991 to 2000, AJP participated in the National Championship Enduro, winning five consecutive titles from 1996 to 2000. Currently exports to several countries including Japan, Australia and Brazil.
Sources: Motos de Portugal, motorizadas50.com
---
Anfesa
founded in 1968 by António Ferreira dos Santos
Began building motorcycles in 1981 and ceased production in 1995.
Models included:
RV250 Rotax 250cc 2T
RT 175 Hodaka - 2T
RX 175 Hodaka 175cc 2T
RT 125 Hodaka 125cc 2T
RV 50 Casal 50cc 2T
RV 125 Hodaka 125cc 2T
Enduro 50 Zündapp 50cc 2T
R125 Hodaka 125cc 2T
R125 Hodaka 125cc 2T
Source: motosdeportugal.com
Sat Sep 28 2013
susantospereztelefonica.net
ANFESA 50 cr
Es posible contactar con ANFESA (Antonio Ferreira Do Santos)?
Is it possible to contact Anfesa?
España
Sorry, the firm closed some years ago.
---
ASV
Anseve was run by Armando Vela de Sousa. The company re-badged machines from several domestic manufacturers. Models included the ASV M70.
Source: Motos de Portugal
---
C
Celestino
Manufactured by Celestino Duarte in Torres Vedras, the machines used frames and componentry from EFS and Famel, and engines from Zundapp and Casal. The machines were painted in the colours of various football clubs and this proved a successful marketing ploy.
Source: Ribatejo Moto Clube
---
Cinal Pachancho
In 1949 Pachancho began building two-stroke bicycle attachment engines inspired by Ducati's Cucciolo. They teamed up with Vilar to produce complete machines, making three models, later joining Cinal of Porto to form Cinal Pachancho. The company still exists.
See also Pachancho
Source: Ribatejo Moto Clube
---
Confersil
Constantino Ferreira da Silva, who previously worked with Macal, built copies of the Macal bicycles. In 1947 he began importing Ducati Cucciolo engines which were fitted to his own frames.
Source: Ribatejo Moto Clube
---
D
Diana
Manufactured by Fausto Carvalho at Rua do Comércio, Sangalhos. Most of their machines were produced by other manufacturers but possibly the model FC was their own. Other models included the Diana Mini, Mini G2, G3 and Mini Cross. Engines were from Casal, Durkopp, Sachs, Zundapp and others.
Source: Motos de Portugal
---
E
EFS
Founded in 1911 at Borralha, Agued by Eurico Ferreira Sucena as a bicycle workshop, the first mopeds were produced in 1952. By 1969 exports had begun to Africa, Europe and the US. The firm fitted engines from a variety of suppliers including Cucciolo, Sachs Kreidler, Zündapp, Derbi, Yamaha and Minarelli.
Models include M125 Puch, EFS 120 Derbi 50ccc, 220M Sport Casal 50cc and many others.
Source: Motos de Portugal
cakinhos at gmail.com
Rui Faria
Carburator BING Sachs 50s
hello, Looking to buy a carburator from a Sachs 50s (Fichtel&Sachs SCHWEINFURT). Can you help me?
Portugal, Azores, S. Miguel Island
See also Motoesa
---
F
Famel
Founded in 1949 in Agueda. Built mopeds during the 1950s with engines from Pachancho, Victoria and JLO, and in 1965 began using Zundapp engines.
Source: Motos de Portugal
Mon Jul 24 2006
filiperochaipvc.pt
Famel xf 17
Viva! Procuro local/pesoas para conseguir peças para mota Famel XF 17, de 1982. Se for possível agradeço contacto...
Muito obrigado
Filipe Rocha, Barcelos
---

Faster
Manufactured in Lisbon, three models were built using 7-speed Sachs 125cc engines. Luís Gomes, Pedro Gigante and Mário Dias were the principals.
Source: Motos de Portugal
---
Forvel
Manufactured by Fábrica Portuguesa de Veículos, SARL, of Cantanhede.
Already well known for their utility tricycles, they began building motorcycles in the mid-1970s which were widely distributed through their network of agents across the country, and were exported to other European nations, particularly Belgium.
Models included Vip 2, Ovni, Sioux, Tourism, Rt125, Cross, Sintra, Tricarro and Concorde.
Sources: Motos de Portugal, motorizadas50
---
Funador
Manufactured by Sociedade Importadora de Sangalhos, Lda. David and Aurélio Santiago established the firm in 1964 to build bicycles and motorcycles. Early machines used Zundapp engines, and then in 1967 they began fitting Casal powerplants. Casal took shares in the company and some of the Funador models were built at the Casal factory. The firm continued to build bicycles after the year 2000 which were exported to France under the Omega brand.
Source: Ribatejo Moto Clube
---
G
Gazela
Manufactured by Sangalhos (SIS) possibly using Italian Tansini engines.
Source: Ribatejo Moto Clube
---
M
Marvil
Castros & Moura, Lda were based in the factory previously occupied by Fausto de Carvalho (Diana and FC) in Sangalhos. They produced the brands Marvil and Glória, which were mostly rebadged machines from other manufacturers including Raleighs.
Source: Ribatejo Moto Clube
---
Masac
The firm Marcelino dos Santos e Companhia, Lda was created in 1993 in Poutena, Anadia to market imported bicycles, motorcycles and accessories.
Models include: 203 C Belita, 202 Mini Tuxa, MX3, 406 Tuxa 72, Tricarro DF 50 CM2, 409 (70 & 71.
Source: Ribatejo Moto Clube
---
Mayal
Based in Aveiro, the firm of Dr. Lourenço Peixinho rebadged a number of Porguguese brands with their own marque.
Source: Motos de Portugal
---
Messilfer
Silva Ferreira rebranded several machines as Messilfer, a partial anagram of his name. Some machines were branded FBM (Fábrica de Produtos Metálicos) - these were Famel frames with a JLO engine.
Source: Motos de Portugal
Miralago
Manufactured by Empresa Ciclista Miralago, S.A with head office at Vale do Grou - ÁGUEDA
Source: Ribatejo Moto Clube
---
Mopede
This was the brand of João Casal, who went on to found Casal.
Source: Ribatejo Moto Clube
---
Motali
The ACA firm - Alberto Carvalho and Araújo - was founded in 1928 as a bicycle workshop. Their first powered machines appeared in 1943 fitted with Peligrino engines from italy before acquiring the Alma concern in 1952 and producing their own two-stroke engines. In 1962 the began building Minarelli engines under licence, branded Alma and later used Zundapp engines built by Famel. The firm ceased production in 2001 and production was apparently taken over by Socca using Morini engines.
Source: Motos de Portugal
---
Mourisotam
Based at Mourisca do Vouga in Águeda, the firm produced the Mourisotam Gury and also sold copies of Santamaria motorcycles, probably rebadged.
Principals of the firm were Mourisca and Matos, the marque being formed from their names.
Source: Motos de Portugal
---
MVM
Manufactured by Indústria e Design de Veiculos, Lda
Engines were sourced from Fantic in Italy, including a 6-speed model built specifcally for MVM.
Source: Motos de Portugal
---
N
Nacional SMC
Principals of the firm were Manuel Calheiro Seixas, José Silvestre de Freitas and Augusto Maia. Production began in the 1930s in Lisbon, and they later moved to the premises now occupied by RTP.
Models included 500 Turismo and 500 Sport, both powered by JAP engines driving through a Sturmey-Archer gearbox in the Sport and an Albion in the road model.
The venture was not a great success and closed after just a few years, with total production quite low. Manuel Seixas moved to Brazil where he designed for the automobile firm Puma.
Source: Ribatejo Moto Clube
---
Narvik
Manufactured by Armazens Mieiro e Filhos, Lda, founded in 1942 in Sangalhos.
Source: Ribatejo Moto Clube
---
O
OSP
The company produced a variety of models powered by Sachs engines.
Models include: Principe, Sport, Cruiser, Dover, Giant, Marshal, Feline, Spada, Popular, Spada Giant and Sport Carrier,
Source: Motos de Portugal
---
P
Perfecta
Manufactured by by Vilarinho and Sons, Ltd. (Vilar) who built motorcycles of this brand powered by Demm, Zundapp and Villiers engines.
Source: Motos de Portugal
---
R
Rápida
Manuel José Barros built his first bicycle in the 1930s, and started a small bicycle factory in the 1940s. In the 1950s he began building Cucciolo-powered mopeds, aided by his brother who ran the foundry. Some of the Vilar Cucciolo models used Rapido frames. Moped production ceased towards the end of the the 1950s, but bicycle production continued at the same location well into the 21st century.
Source: Ribatejo Moto Clube
---
Rensak
Renato Santos rebranded Forvel and Confersil motorcycles as Rensak. Models inlcuded the Acor.
Source: Motos de Portugal
---
Rosengar
The company Sucena e Faria do Porto marketed rebranded machines from other manufacturers.
Source: Motos de Portugal
---
S
SIS
Sociedade Irmãos Simões was founded by Joaquim Simões Costa in the early 1950s. The company was acquired by OSP in 1964 and in 1971 production facilities were merged at a factory in Malaposta, Anadia.
In the 1960s they imported Tansini engines from Italy. Dúnia was one of the brands they marketed their machines under.
Many models were built including Hare, Cyclone, V4, TC 50, Re 50, Admiral 4 Sport, Super V5 and V5 Fuego. These were fitted with 50cc Sachs engines which they produced under licence.
S.I.S. exported to the USA in the mid 1960s and were sold by Cycle International of California, and in Switzerland the importer was A. Strasser, 4562 Biberist, Gartenstr. 9.
The factory closed in the mid-1990s.
Sources: Motos de Portugal, mop-ed.se
---
Sirla
Manufactured by Sociedade Indústrial do Randam. Vale do Grou, Águeda
Source: Motos de Portugal
---
So4
António Mendes of Barreiro, a man of considerable mechanical talent, designed and built four 95cc motorcycles in his workshop. Two survive.
Source: Ribatejo Moto Clube
---
Sotam
Sotam-Fabrica de Acessorios Para Bicicletas e Motorizadas Lda based in Mourisca do Vouga.
Source: Ribatejo Moto Clube
---
Stamir
Antonio Soares Mirand developed racing and motocross motorcycles, along with competition engines, frames and exhausts. His 50cc machines achieved excellent results.
Source: Motos de Portugal
---
T
Titan
Manufactured by by Vilarinho and Sons, Ltd (Vilar) using Zundapp engines. Models included the Titan Nobilis.
Source: Motos de Portugal
---
U
UCCG
Manufactured by União Ciclista do Campo Grande Lda, the Lisbon company built three-wheeled utility vehicles (tricarros) using 4-speed engines. Distributed by Marcelino dos Santos, models included 350CF 50A, DF50CM 2PEQ, DF50CM 2C, 21CF50 and DF50CM2 Grand.
Source: Motos de Portugal
---
Ulisses
Manufactured by Indústrias Reunidas Ulisses, established 1961. Based in Angola, the firm was nationalised after that country's indedependance. They used engines from Sachs and later Yamaha.
Source: Motos de Portugal
---
V
Vilar
FNB - Fabrica Nacional de Bicycles - was founded by Antonio Pinto de Moura and Ilidio Horacio Rodrigues Vilarinho in 1923. After WWII they began building motorcycles marketed under several brands including Vilar and Perfecta using engines from Pachancho, JAP, Villiers, Cucciolo, HMW, Sachs, DEMM and others.
Vilar models include J125, 125, VM 72 Sport and Turismo, Vilar Cucciolo, Seta, V 98, Motoreta, VM 72 Cross, Junior, V1H 225, Gk 14, Seta HMW, Seta Cucciolo, 50N2 HMW, Pachancho.
Source: Motos de Portugal
---
Z
Zig
Established 2004 and marketed by Interguincho, these are motorcycles built using Chinese components. Some may have Japanese engines built in China under licence.
Source: Ribatejo Moto Clube
---
If you have a query about about Portuguese motorcycles, please contact us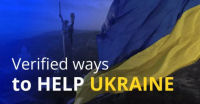 Verified ways to Help Ukraine
A list of over 30 legitimate organizations which accept donations.
Euromaidan Press