The Mystery
|
Cylinder Head History
|
Racing Success
|
What The Public Got
|
What were BSA Up To
|
Links & Credits
The BSA Twin Carb Mystery
What Were BSA Up To?
---
What were BSA up to? Based on the story so far, I was prepared to believe the following.
A7 heads. The head sold as a twin-carb performance part through dealers in 1958 was really the old 1954-1956 single carburettor head (67-1101) which had been replaced two years earlier by the single-piece head (67-1121). Could it be that this was a simple attempt to dispose of old stock through the dealer network in the USA, 'packaged' as a performance upgrade?
A10 heads. If the twin carb A7 head is really an older single carburettor head 'masquerading' as a performance part, what is the A10 twin carb head? Hold both parts side-by-side and you will see that they are identical with the exception of bore valve and port sizes. Since you can convert an A7 head to an A10 head, perhaps the twin carb A10 head was an attempt by the BSA factory to spend as little money as possible pandering to the American market's lust for more power, and is really a 'converted' A7 part? After 1954, BSA's priority became the all-conquering Gold Star, which dominated production racing, scrambles and trials across the globe into the next decade.

Summary In summary then, I think that BSA tried to capitalise on their racing development work and produced twin carb heads for the public. However, it didn't want to go to any great expense doing this so the heads available to the public would not have had anything like the tuning work lavished on the Daytona racers or the turn of speed. When BSA decided not to keep the option open, they disposed of all the old stock primarily in the US, 'bundling' the parts up as performance upgrade kits to be sold through the approved BSA dealer network with, in some cases, different part numbers. They may also have disposed of genuine race parts too.
The 1953 Daytona racers had iron heads and barrels. I have spoken to one man who believes that surplus Daytona race parts may have been disposed of through the dealer network in the UK. He remembers seeing a set of A7 iron barrels with small round fins in Pitbladdows in Dunfermline, Scotland, a dealer who closed-up in the 1980's. These barrels, though introduced in 1951 were used on the machines BSA produced for racing and speed record attempts in the USA but with the later short stroke motor. Pitbladdow explained that he obtained these from BSA as service exchange parts.
These of course, were only strong hunches based on fragments of information and old biker's tales. Even if BSA had been a little coy about the practice, surely there must still be someone out there who worked for BSA or a dealer who could confirm all this?
Confirmation Not surprisingly, confirmation was discovered in the USA. The following text was written in a September 1954 road test of the 1954 Road Rocket by "Cycle" magazine and was recently reprinted in the February 1999 issue of 'Walnecks' magazine:
"As I mentioned before, the cylinder head is cast of aluminum alloy
incorporating a removable intake manifold. This was done with the idea
of easily installing a set of twin carburetors. Angle of the intake
manifold is such as to allow easy fuel flow to the valve chamber. These
improvements in the BSA 40-incher are not secrets, but are incorporated
with the idea in mind to put a "hot" machine within the reach of any
sports rider who is in the market for a vertical twin."
Doing it for yourself - Armed with the above, BSA diehards may now rush out and fit twin carbs to their A7 or A10 and find a Bonneville owner to race. Where would you find the parts? Would it be worth the effort?
Is it worth it? It's reasonable to assume that a lot more work went into the Daytona engines than just fitting twin carb heads and if I had a Daytona motor to look at, I'd expect to see different porting, valve sizes and a different cam, at least. Not surprisingly I don't have one to look. As with any factory built racer, these should be very difficult to find, but not impossible - it's difficult to believe that any machines as special as these would have disappeared without trace. They sent several each year for a few years in the early 1950's and information from UK BSAOC records shows that six bikes were sent to Hap Alzina on 8th Feb 1955 - where are they all now? Once again, Walneck may be of assistance. On pages 135 & 140 of the May 1998 issue following ad. appeared:
| | | |
| --- | --- | --- |
| | "1950's BSA A7 500 MOTOR -- Build a Daytona type racer around it. Very rare iron dual carb "factory" head. No crank or pistons. No broken fins on head or barrel. $750. Can ship. Buzz Walneck, 630-985-2097 days, IL, fax 630-985-2750 photos available"" | |
Roland Pike's comments not withstanding, popular opinion from those who have ridden twin carburettor A7 or A10 twins seems to be that two carburettors gives a little more top-end power at the expense of mid-range power. Also, it can be very difficult to set-up twin carbs correctly if you've inherited one of these cylinder heads and are attempting to transform your bike from 1 to 2 carbs. However, it is worth remembering that BSA was prepared to race with two carbs, so must have managed. Fitting Monoblocs, even if 'chopped' would have been very fiddly to adjust since the inlet ports are not splayed, and concentrics, while not original issue might be easier to work with. I know of one owner who has fitted twin 30mm Amal concentrics, with no apparent tuning or performance difficulties. So, if you still haven't been discouraged, where would you find the parts?

Finding the right parts - If you wanted to go for twin carbs on your A7 or A10, where would you find the parts? 1954-1956 A7 heads. These are now difficult to find, but equally difficult in the UK and USA. They are certainly far less common than the later one-piece casting most A7 owners will have. Twin carb A10 heads seem to turn up often in the USA, hardly ever in the UK so find and American or Canadian pen friend!

Separate Manifolds - Until I started to really research this topic, I had thought it would be difficult to find twin carb A10 heads. I was right, but it seems that the separate alloy manifolds needed and supplied as after market parts are even more difficult. I have contacted several people who own a cylinder head but not the manifolds, but who would like to find them. I have also contacted two people in the US who were considering manufacturing small batches, so once again find an American pen friend. The alternative is to do it yourself with alloy stubs and rubber sleeves available from good Norton dealers to mount Amal Mk III's on Commandos.
'Y' shaped manifold - If you are one of the minority seeking to dump a twin carb set-up on your A7 and revert to the original single carb set-up you will need the 'Y' shaped manifold (67-1112).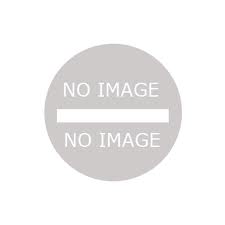 'Y' shaped manifold (67-1112) for 1954-56 cylinder head
Probably even more difficult to find than the head to go with it was recently available for $30.00 from 'British Only'.
DIY twin carb heads - Earlier, I bemoaned those individuals who had pursued the DIY (destroy it yourself) route with a hacksaw and waterfalls of alloy weld. You could always make a good job of it, as the photo below shows.
| | | |
| --- | --- | --- |
| | | |
| Very professional cut 'n shut job. increased downdraught and splayed ports | | Twin Dellortos |
These came from Austria where there were and still are a bunch of enthusiastic BSA racers who are also very good engineers - more to follow in a future update.
---