Majestic France 1930 AB Monocoque
350cc Chaise engine - 1929
Retour vers le futur
A l'heure où la suspension avant par fourche télescopique semble vivre ses ultimes évolutions et où tous les constructeurs étudient de nouveaux systèmes (Elf, Bimota Tesi, Difazio, Yamaha Morpho...) il est passionnant de se pencher sur l'un des précurseurs en la matière, la Majestic.
Data courtesy moto-collection
Courtesy Collection de Maurice Chapleur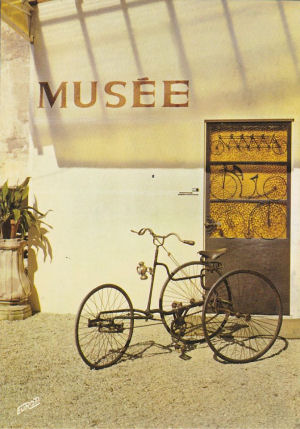 Collection de Maurice Chapleur
Of the 230 machines in the collection some sixty motorcycles date from before 1914. It is the most important collection known in the world of these two- and three-wheeled pioneers. The Chapleur collection also contains many items related to the practice and maintenance of such vehicles. More information...