Motoconfort T7 750cc ACT 1930
Visitors to the 1930 Paris Salon were greeted by four French four-cylinder machines; one each from Train, Dollar and Majestic, and this superb Motoconfort 750cc machine which was also released as the Motobecane B7.
More information: Moto-Collection.org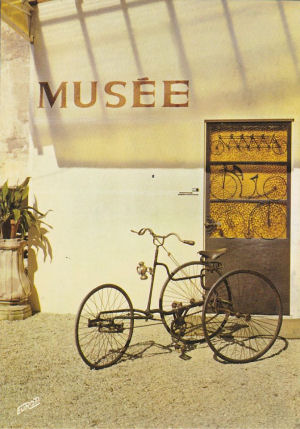 Collection de Maurice Chapleur
Of the 230 machines in the collection some sixty motorcycles date from before 1914. It is the most important collection known in the world of these two- and three-wheeled pioneers. The Chapleur collection also contains many items related to the practice and maintenance of such vehicles. More information...