Dollar 250 P 2 & 350 R 3 - 1929/1931
Une poignée de Dollar
Exceptionnellement, cette fiche ne présente pas un seul modèle mais quatre, il n'est pas si courant de réunir une poignée de Dollar ! Mode oblige, la marque, créée par MM Delachanal et Foucher en 1922, prend pour nom celui de la monnaie américaine et pour emblème une tete d'Indien. Après de brillants débuts en petites cylindrées, Dollar utilise les premiers moteurs Chaise (175 deux temps et 350/500 è simple ACT) apparues en 1927, puis fusionne avec le fabriquant franšais de moteurs et n'utilise plus que ses mécaniques de 1932 (il y eut avant des Dollar è moteurs Moser, Jap et Mag) jusqu'è sa disparition, en 1939. Dollar restera une marque fort populaire en France avec ces motos de bonne qualité qui, sans briller par leurs performances, avaient le mérite de proposer un rapport qualité/prix très intéressant.
More information at moto-collection
Courtesy Collection de Maurice Chapleur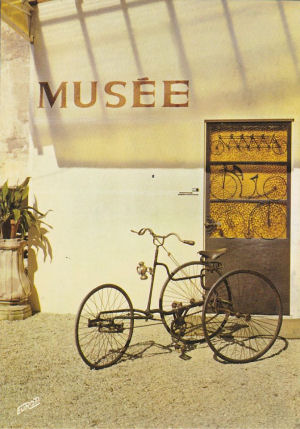 Collection de Maurice Chapleur
Of the 230 machines in the collection some sixty motorcycles date from before 1914. It is the most important collection known in the world of these two- and three-wheeled pioneers. The Chapleur collection also contains many items related to the practice and maintenance of such vehicles. More information...