Monet-Goyon 1953 Starlett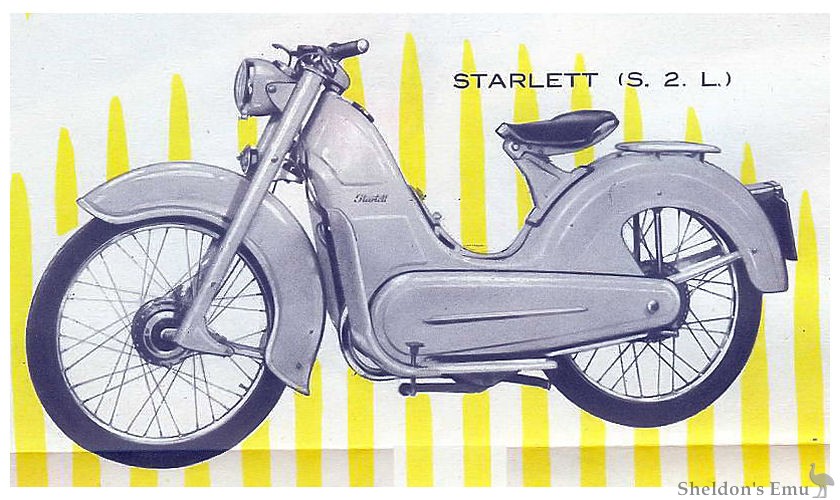 ---
Starlett
1953. The Starlett prototype first appeared at the Foire de Lyon with a Villiers 98cc engine. This was followed by three more Starlett models, the S2S (98cc), the S2L (112cc) and the 3-speed S315.
At the Paris Salon of 1956, the the Starlett Record S3R was presented. This became the Dolina in 1957, fitted with the same engine as the S315.
Le Starlett
Chassis-poutre caréné en tole emboutie, nervurée et soudée électriquement, avec réservoir incorporé. Protége-jambe et repose-pieds en tole. Fourche elastique.
Moteur 98 cm3, 2 vitesses, 2 temps. Lancement par levier à main. Refroidissement par air canalise. Commande des vitesses au guidon, levier d'embrayage synchronise. Allumage et éclairage par volant magnetique. Autonomie de route : 250 km.
---
Credits: monet-goyon.net, Cyclememory.org If you have a query or information about Monet-Goyon motorcycles please contact us