Motocyclettes fabriquées en Suisse
Notes on some of the rarer Swiss marques
This page lists brands for which we currently have only an historical precis.
For a more information see the List of Swiss Motorcycles.
Acabion
Manufactured by Peter Maskus, Technopark Lucerne
Having previously worked with Mercedes-Benz, Porsche and Toyota, Maskus established his company in 2004 and began testing the Acabion GTBO in 2006. Developing some 750 bhp, it has a claimed top speed approaching 500 km/h. It is also claimed to achieve fuel efficiency of up to 42 km per litre.
Sources: swissinfo.ch, et al
---
ADM
Designed by Charles Auf der Maur and developed over a period of five years, it had its debut at the 1983 French Grand Prix, ridden by Andreas Hofmann. Powered by a flat-four two-stroke engine aligned fore-and-aft, in Douglas fashion, power was transmitted through a six-speed Yamaha-based gearbox via chain to the rear wheel.
The wheels were 16" front and rear in order to keep the C of G as low as possible. The wheel size proved problematical as suitable tyres were scarce - though of course they became commonplace just a few years hence.
The ADM proved an expensive exercise and only the one was built. Auf der Maur went on to build engines for sidecar racing.
Source: François-Marie Dumas
---
Alpa
Manufactured by Alpa-Werke AG, Sirnach.
Alpa mopeds included the Bobby of 1976 along with Turbo, Enduro, Mini, Cross, Chopper and M1.
They also produced mopeds under the Staco brand. An example of the Staco has a Sachs 50cc engine, a drum front brake and no suspension front or rear.
Sources: mop-ed.se Sweden, mofaclub-oberwallis.ch
---
---
Armec
Aregger Mechanik, Lorensäge, Emmenbrücke
1986- Sidecar construction
Source: morger.net
---
Automat
Manufactured in the 1960s by Adolf Bühler of Willisau.
A Sachs-powered moped was offered in 1967
Source: mop-ed.se
---
Berliette
A. Berlier built 500cc motorcycles in Geneva, 1917
Source: morger.net
---
Bleidorn
In 1896 Karl Bleidorn of Maschinenfabrik Arbon 1896 first built Switzerland's first motorcycle.
Source: morger.net
---
BPR
Buratti, Ponte & Roch of Geneva built motorcycles from 1929 to 1932
Source: morger.net
---
Butikofer
Edouard Butikofer displayed a "motocycle" (motor bicycle) on the Peugeot stand at the Paris Salon of 1898. The Butikofer is discussed in "The Horseless Age" of April 1896, and in a short article in The Automobile Magazine of December 1899
In 1906 he created a flat-twin engine which he mounted in a tricycle.
Système BUTIKOFER
BREVETÉ EN FRANCE, EN ALLEXAGNE, ET OANS TOUS LES AUTRES PAYS
Les brevets portent sur le de l'application du cylindre du moteur comme axe fixe de la roue motrice.
Sources: zhumoriste, archive.org
---
Cilo 1950s~1960s
---
Comodo
These were 48cc single speed horizontal two-stroke bicycle attachment engines, displayed at the Salon de Paris in 1950. They were single-speed and drove the rear wheel by roller. Perrenoud of Paris built them under licence to Comodo in the mid 1950s.

Sources: mo-ped.se, VELO Moteurs No 9 Octobre 1950 (Belgium).
---
Cosmos
Schild & Co AG of Madretsch, Biel, 1904 - 1913
Built motorcycles using Zedel and Fafnir engines, and also built bicyclettes.
---
Cree 2002-2003
---
---
Darling
Friedrich Lochner Motorradbau, Sumiswald, Bern 1924 - 1926

Constructed motorcycles powered by 246cc two-stroke engines of their own manufacture.
Source: Wikipedia
---
Doranio
Doranie & Cie., Geneva, built motorcycles from 1906.
Source: morger.net
---
Dufaux
Henri and Armand Dufaux of Geneva built their first powered bicycle in 1895, forming the company H&A Dufaux & Co in 1899. Their primary passion was aviation, and they sold motorcycles to finance this, forming the Motosacoche company in 1903.

Duss Evolution GmbH
Entlebuch, near Lucerne.
Developed between 2004 and 2007, the Duss 1000cc 90º V-twin supermotard was in style somewhat like the KTM. It was claimed to produce 120 hp weighed only 145 kilos, and had componentry by Öhlins, Wilbers and Marchesini. It does not appear to have reached production.
More recently the firm has designed a straight six motorcycle engine.
Source: duss.ch
---
Eff-Eff
Furrer & Fröhlicher of Solothurn in 1904 built a 3hp single-cylinder motorcycle
Further details have proved elusive.
Source: morger.net
---
Egg & Egli 1893-1899
---
---
Fiducia
1902-1905
Giesserei Weber of Uster constructed motorcycles powered by 450cc engines of their own manufacture.
Source: morger.net
---
GG
Grüter & Gut Motorradtechnik GmbH, Ballwil.
From 1994 they built highly distinctive motorcycles and quads.
Source: morger.net
---
Helvetia
1896 Karl Bleidorn, Maschinenfabrik Arbon, built the first Swiss motorcycle.
Source: morger.net
---
Helvetia
1898-1900
Built in Combs-la-Ville Paris, an "Elektromobile". It is listed as a Swiss firm.
Source: morger.net
---
Helvetia
1905-1906
G.A. Saurer & Cie., Arbon built a motorcycle with a Z-L engine
Source: morger.net
---
Helvetia (Willisau)
Motorcycles built in 1928 by Dr. Antonio Vedova using 170cc Praillet & Antoine engines. The firm then produced Universal motorcycles.
Over the years there were several companies which used the Helvetia name.
Source: Wikipedia
---
Henriod
A steam-powered tricycle built by Fritz Henriod, Biel 1896-1903
Source: morger.net
---
HMO
E. Hegetschwiler of Ottenbach built sidecar combinations using BMW engines and components from 1964.
Source: morger.net
---
Horlacher
Manufactured by Horlacher AG, Switzerland
The firm has built a variety of electric vehicles including a 3-wheeler, the Horlacher GL88 "Egg" of 1988. The Egg could achieve 80 km/h, with a range of 100km.
Horlacher vehicles have won many races and rallies including the Tour-de-Sol and have been very successful in their class.
Website: horlacher.com
Sources: 3-wheelers.com, Wikipedia, et al
---
Imholz
Imholz Fahrradwerke AG, St. Gallen 1924-1927
Built motorcycles using Moser two-stroke and four-stroke engines.
Source: Wikipedia
---
Jenny
Jean Jenny of Chàtelaine, Geneva, built a two-stroke motorcycle in 1926
Source: morger.net
---
Keller
---
La Chaine
Walther Schmid of Geneva built a motorcycle with rear suspension in 1906
Source: morger.net
---
La Colombe
Louis Ischy of Payerne built motorcycles beginning in 1905
Source: morger.net
---
La Genevoise
Alfred Morgenegg of Geneva built a 750cc motorcycle in 1917
Source: morger.net
---
La Routier
Bonnet & Jaquard of Romainmötier built several motorcycles 1904-1906
Source: morger.net
---
Landi
AG J. Zehnder & Söhne of Gränichen built a 750cc motorcycle in 1939. That same year, Condor built a sidecar machine named Landi, and Motoscoche released a 500cc single-cylinder Landi model.
Source: morger.net
---
LCR
Louis Christen of LCR Engineering, Rheineck, built racing motorcycles and sidecars (Motorrad-Renndreiräder) from 1976. In co-operation with Krauser they built 80cc racers and the famed Domani sports sidecar combination. The Zundapp LCR was another 80cc machine.
LCR sidecars have won 18 World Championships and 6 World Cups, and are one of the most famous racing sidecars ever produced.
Source: lcr-sidecar.com
See also Krauser
Facebook Warning!
---

Le Side-Motor
Motosport AG of Moutier built an unusual tricar with a 495cc V-twin MAG engine from 1923 to 1925.
Source: moto-collection.org
---
Lista
Josef Popart of Erlen built lightweights 1955-1960.
An advertisement gives the company name as Industrie Kontor Zurich AG. Talacker 35, Zurich.
Source: morger.net
---
MADC
1901-1905, built motorcycles with 215cc engines. The firm was the forerunner of Motosacoche.
Source: Wikipedia
---
Mako
Manufactured small numbers of scooters around 1953 to 1955 powered by JLO 125cc engines. The scooters bore an unmistakeable resemblance to the Lambretta LC.
---
Mallmallwallon-DMT
Built in Geneva by Pierre Dunant, 1903
Source: morger.net
---
Maltry 1960s
---
Moto Geneve
Séchehaye & Cie of Geneva produced Zedel-powered machines from 1910 for a short period.
Source: morger.net
---
Motoclette
Frizt Haag & co, Geneva. Built 1904-1915 using Zedel, Moser and other engines.
Sources: Wikipedia, La Moto Francaise, Tragatsch p217
---
MV
Müller-Vogel & Cie of St. Aubin built high-performance engines for cars and motorcycles. They produced the 737cc V-Twin used in the aptly named Quick of 1917.
Sources: morger.net, moto-collection.org
Nomo
Manufactured by Nomo AG., Bern.
Built mopeds powered by 50cc 2-speed Sachs engines. Models included Nomo Luxe with 21" wheels and Nomo Super de Luxe with 23" wheels, both restricted to 30 km/h.
Source: mop-ed.se Sweden
---
---
Oris
Built by Oris-Velofabrik of Liestal in 1903 using a Zedel engine.
Source: morger.net
---
---
Piot Moto
Gilbert Piot built performance engines and specialised in carbon fibre components in the 1990s.
Source: Wikipedia
---
Pony
Lightweights built by Amsler & Co. AG of Feuerthalen from 1948
Source: morger.net
---
Quantya
Manufactured by Quantya SA, Lugarno
Founded in 2005 by Claudio Dick, the company produces of electric sports motorcycles.
The Quantya EVO1 Track is for motocross, and their road machine is the Quantya EVO1 Strada.
Source: motorencyclopedie.nl
---
Quick
---
Reima
Werner Maltry built high-performance 490cc twins for racing purposes during the early 1960s.
Source: Wikipedia
---
Rex
Motorcycles built by Maschinenfabrik Gränichen AG (MAFAG) of Gränichen 1932~1950
Source: morger.net
---
Rico
Moped manufactured by Rico Fahrradwerke, Wallisellen
Paul Fries ran a bicycle factory which had operated as early as 1953, and at some stage produced mopeds. The firm was disolved in 2006.
The name Hans-Rudolf Fries is also mentioned.
Source: mo-ped.se, et al.
---
Riva
Solec AG of Bern began building electric motorcycles in 1992
Source: morger.net
---
Roger Barbier
Known also as R.B., during the 1920s the Geneva firm built 250cc four-stroke motorcycles and later oil-cooled OHC 500s.
Sources: morger.net, et al.
---
Royal
Helvetia-Fahrradfabrik of Basel built motorcycles 1900-1912
Source: morger.net
---
Royal Standard
---
Schwalbe (Uster)
One of two Swiss marques of this name, this one was built by Ruegg & Co of Uster, Zürich from 1901 - 1905 using a 2¾ hp Zedel engine.
The other Schwalbe was built in Aalen, and was also fitted with Zedel engines.
Source: Wikipedia
---
Schmid
Built in Geneva by Carl Schmid in 1923 as a project to display his comprehension of engineering and aerodynamic design, the futuristic machine featured a monocoque chassis and hydraulic brakes. Powered by a 175cc OHV engine it was believed to be capable of 70 kph.
Some fifty years later, many of his concepts were becoming commonplace.
---
Senn Moto-Spezial
Georg and Walter Senn built custom Harley-Davidsons in the 1970s and 80s. It was a large firm for a custom builder, having over 40 employees.
Source: Wikipedia
---
SAM
SA de Construction Mécanique of Geneva built motorcycles with engines from external suppliers from 1904.
Source: morger.net
---
Seymaz
Erich Vaugnat built sidecar combinations for road-racing.
Source: Wikipedia
---
STAS
Built by Fritz Moser who had previously worked with Zedel. He had established a company building engines under his own name in 1906, but during WWI changed the name of the firm and the brand name to S.T.A.S. (St. Aubin Schweitz) as he felt the German-sounding name would affect sales. After the war the name reverted to Moser.
---
Strübi
The Strubi was a motorcycle with a fully enclosed cabin and a door. It had a JLO 250cc two-stroke twin located at the front of the cabin directly below the steering column, between the rider's knees. The steering was conventional. Nothing else was.
Source: ig-jlo-twin.eu
---
Swissauto
The Burgdorf has been building engines for automobiles and motorcycles since 1987
Source: morger.net
---
Swiss Boy 1951
---
Taddeoli
P. Taddeoli of Geneva built motorcycles between 1901 and 1906
Source: morger.net
---
Tebag
Manufactured by Tebag AG., Zürich
A 1963 moped was fitted with a Flandria engine.
Source: mop-ed.se
---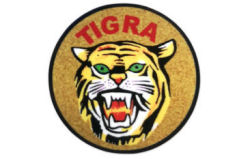 Tigra
Manufactured by Maschinenfabrik Gränichen AG
Using engines from Puch and Sachs, in the 1960s the Swiss firm produced mopeds named Tigra Caravelle Pionier*, Mustang S30 E, S40 R and S40 RA.
The MAFAG company had considerable experience in the motorcycle industry, having built both Zehnder and Standard machines since the early 1930s. They bought the Tigra concern from Eric Griesshaber and Eduard Piguet, who had established it as a bicycle manufacturer in the late 1940s. MAFAG entered bankruptcy in the mid-1980s and sold the Tigra name to another Swiss bicycle firm.
Sources: mop-ed.se, et al
N.B. Pionier is the correct spelling.
---
Tourist
Desplands & Cie. of Lausanne built a number of different of motorcycles from 1903
Source: morger.net
---
Tribelhorn 1918-c.1940
---
Trike HS
Rewaco Fahrzeugbau AG of Oberentfelden built three-wheelers from 1989
Source: morger.net
---
Vaucher
Motorcycles built by E. Vaucher of Geneva from 1910
Source: morger.net
---
Velosolex H-S
The Vélosolex Type 330 was built entirely in Switzerland, in the famed Hispano-Suisse factory, from 1952
See also Velosolex
Source: moto-collection.org
---
Volksroller
Mowag Fahrzeugbau of Kreuzlingen produced 50cc scooters in 1958
Source: morger.net
---

Walco
Walco of Biel built mopeds with Sachs engines around 1967. A forum post mentions a "Walco 2100 with a manual Sachs 504 engine". The firm also produced bicycles, and these may have been supplied to Schwinn in the USA.
Source: morger.net
---
Zedel (ZL)
Zürcher, Lüthi & Cie of Saint-Aubin-Sauges built motorcycle engines between 1897 and 1908. See Zurcher for more information.
If you have a query or information about these classic Swiss machines please please contact us
---