Single-cylinder 197cc 12PS Two-stroke
Credit:
Michael Zacher
Licence:
CC BY-NC-SA 2.0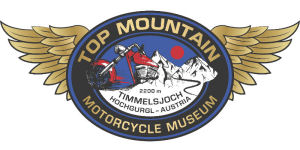 Top Mountain Motorcycle Museum
The remarkably well-located and quite beautiful Timmelsjoch Museum overlooks one the motorcycle fraternity's most popular mountain passes in the European Alps from its vantage point of 2,175 metres. Godfather to the museum is one of the greatest riders of all time, Giacomo Agostini. More information...