Britten and bike make lasting impression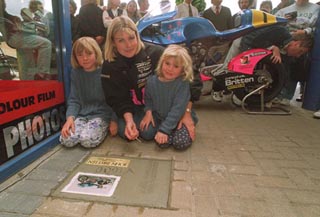 PHOTO: JOHN KIRK-ANDERSON
The latest imprint in the South City Walk of Fame was made yesterday when Kirsteen Britten, widow of motorcycle developer John Britten, carved "V1000" in the soft cement beside a photograph of her late husband and the tread of his famous V1000 racing bike.
With Mrs Britten were her daughters Isabella, eight, left, and Jessica, five.
---
About this archive..
---