Steve Magro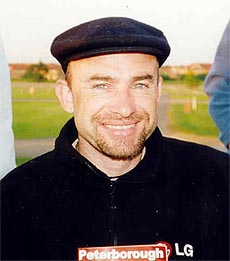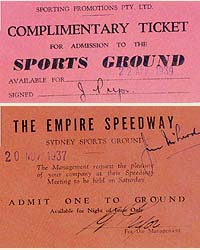 Hi, I'm Steve and welcome to my new web page![1] I live in the sub-tropical city of Brisbane, in North-Eastern Australia. My passion is speedway racing but there is much more to life than that!

I have used a wheelchair since I had a racing accident a few years ago, but I'm a happy chappy nonetheless. I'm fortunate that I can still stand up (as long as there's no alcohol about) and live independently, and I'm extremely pleased about that!

I enjoy travelling to different cities around the world, writing stories about them and what it's like to travel alone in a wheelchair (you get dirty hands:)
My stories have been published in different magazines in Australia and Japan and I hope that some may have a positive influence on other people who have a disability.

As for speedway writing, I am sometimes a writer for Vintage Speedway Magazine (published in England), Speedway Star (England) and Speedway World (Sydney). I also like photography and writing poetry, collecting old things: cameras, books and a wooden telephone which hangs on my kitchen wall. So what do you like?
My website is not only about the history of speedway but also features sidecars & speedcars (midgets), all in colour.
Watch this site for new additions in the future!
Also a big thank you to everybody who has given me permission to use their photographs.

Hey, life's too short.....enjoy!