Bianchi Freccia d'Oro 175cc
With styling typical of the 1930s, the Freccia d'Oro was a very succesfull model due to the prestige the manufacturer gained from its many victories in competition over the previous decade, ridden by many notable riders including Tazio Nuvolari.
Mussolini owned one with the registration plate Roma 1 and proclaimed himself "il primo motociclista d'Italia". Subsequently it achieved considerable notoriety and became known as La moto del Duce.
Si tratta di una tipica motocicletta degli anni '30. Rispetto ai primi modelli di motociclette, con un aspetto ancora molto simile alle biciclette, la linea si è fatta più morbida e allungata. Il tubo del telaio dal cannotto alla sella, da orizzontale si inclina in modo da permettere l'abbassamento della posizione della sella, ampia e molleggiata. Il serbatoio assume una forma tondeggiante e si allunga sul tubo inclinato, davanti alla sella. Il cambio, di solito a tre velocità, è ancora comandato da una leva a mano accanto al serbatoio. I parafanghi sono ampi e lunghi, spesso con tagliavento anteriore. Questa motocicletta ebbe una larga diffusione grazie al prestigio della casa produttrice e al successo nelle competizioni; su una motocicletta di questo tipo Mussolini si fece ritrarre come "il primo motociclista d'Italia". In base al numero di targa, l'esemplare posseduto dal Museo Nazionale della Scienza e della Tecnologia "Leonardo da Vinci" è stato immatricolato nel 1933.
---
Image licenced under
CC BY-SA 4.0
.
Bibliography Edoardo Bianchi Gentile, Cento anni Milani, La motocicletta italiana
Image published under cc by-sa 4.0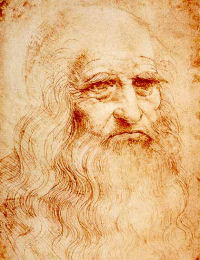 Museo Nazionale Scienza e Tecnologia
The museum has some fifty motorcycles dating back from the 50s and 60s to the early years of the 20th century. Machines include a Bianchi as ridden by Tazio Nuvolari, an original Rondine-based MV Agusta, Moto Frera, a 200 km/h Lambretta... many are in original condition and honestly represent the art and industry of Italian motorcycling.