Gilera 1934 220cc
In Italy during the early 1930s lightweight motorcycles with a cylinder capacity under 175cc enjoyed substantially reduced taxation and as a result all major Italian manufacturers produced models of this type. Gilera presented their version at the end of 1931, introducing several innovations including a new crankcase with the oil pump mounted internally. With the removal of the tax concessions in 1934, Gilera developed a new version with a larger 220cc engine.
Nei primi anni '30, in Italia, le motoleggere, motociclette di cilindrata fino a 175 cc., godevano un un regime fiscale particolarmente vantaggioso e quindi tutte le principali case costruttrici italiane si cimentarono nella produzione di modelli di questo tipo. La Gilera presentò la propria macchina alla fine del 1931, intrododucendovi diverse innovazioni rispetto alla produzione precedente, come il cambio in blocco, la pompa dell'olio ad ingranaggi collocata all'interno del carter del motore. Con lo scadere delle agevolazioni, nel 1934, la Gilera elaborò una nuova versione maggiorata a 220 cc. In base al numero di targa, è possibile datare l'immatricolazione dell'esemplare posseduto dal Museo Nazionale della Scienza e della Tecnologia "Leonardo da Vinci" al 1934.
---

Bibliography:
Cento anni Cento anni di moto 1886-1986 1986 Milano Pignacca B. Moto Gilera 1983 Milano
Image published under cc by-sa 4.0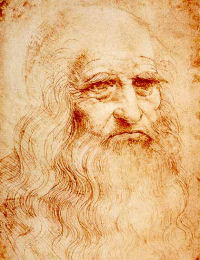 Museo Nazionale Scienza e Tecnologia
The museum has some fifty motorcycles dating back from the 50s and 60s to the early years of the 20th century. Machines include a Bianchi as ridden by Tazio Nuvolari, an original Rondine-based MV Agusta, Moto Frera, a 200 km/h Lambretta... many are in original condition and honestly represent the art and industry of Italian motorcycling.