Gilera 1938 250cc
This new 250 cc motorcycle was introduced to the market in 1936 replacing the previous motoleggera models. It remained in production until 1941. Two different versions were produced, one rigid and the other with rear suspension. According on the registration number, the specimen owned by the museum may be dated to 1938.
Nel 1936 venne introdotta sul mercato questa nuova motocicletta da 250 cc che sostituì le precedenti motoleggere e rimase in produzione fino al 1941. Vennero prodotte due diverse versioni con telaio rigido e con telaio elastico. In base al numero di targa, l'immatricolazione dell'esemplare posseduto dal Museo Nazionale della Scienza e della Tecnologia "Leonardo da Vinci" può essere datata al 1938.
---

Bibliography: Cento anni Cento anni di moto 1886-1986 1986 Milano. Pignacca B. Moto Gilera 1983 Milano
Image published under cc by-sa 4.0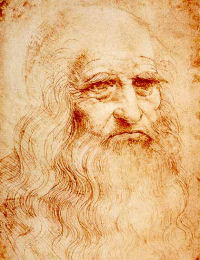 Museo Nazionale Scienza e Tecnologia
The museum has some fifty motorcycles dating back from the 50s and 60s to the early years of the 20th century. Machines include a Bianchi as ridden by Tazio Nuvolari, an original Rondine-based MV Agusta, Moto Frera, a 200 km/h Lambretta... many are in original condition and honestly represent the art and industry of Italian motorcycling.