Gnome & Rhone D4 1929
Présentée début 1928, la Gnome & Rhone D4 est sans doute la plus réussie des 500 cm3 sportives entièrement francaises, produites en série dans l'entre-deux guerres. Elle prenait la suite de la D2, dont elle corrigeait principalement les défauts de partie cycle et elle disparut du catalogue en 1932, remplacée au salon par la 500 cm3 CV2 bicylindre è plat.
More information: moto-collection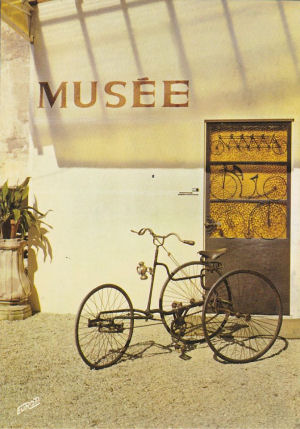 Collection de Maurice Chapleur
Of the 230 machines in the collection some sixty motorcycles date from before 1914. It is the most important collection known in the world of these two- and three-wheeled pioneers. The Chapleur collection also contains many items related to the practice and maintenance of such vehicles. More information...
Gnome-Rhone Motorcycles